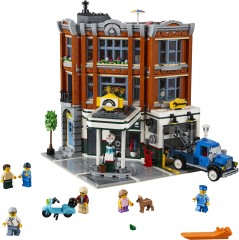 The penultimate instalment in our 2019 Brickset Gift Guide discusses sets costing between $100 and $200. Twenty sets have been produced in this category and you can view the whole selection here.
I think we are spoilt for choice among these sets! Find out what the Brickset team chose after the break...
---
CapnRex101
21318 Tree House (£179.99, $199.99, 199.99€)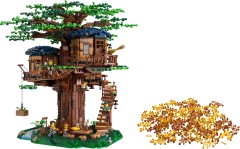 Choosing one set within this bracket is extremely difficult because there are various sets which I would undoubtedly recommend. For example, several of the Star Wars models are impressive, such as 75244 Tantive IV or 75251 Darth Vader's Castle, while 10265 Ford Mustang is potentially my favourite set of the entire year!
However, breadth of appeal is an important factor in selecting one set which I would recommend above any other. 21318 Tree House is therefore my choice. This model looks absolutely spectacular on display and feels totally different from any other LEGO set. The meeting of natural design with artificial structures is seamless and the building experience is enjoyable too, despite some repetitious areas.
Finally, the price of £179.99, $199.99 or 199.99€ represents excellent value for money in my opinion, hence I would highly recommend 21318 Tree House!
You can read our review here.
---
MeganL
10264 Corner Garage (£159.99, $199.99, 179.99€)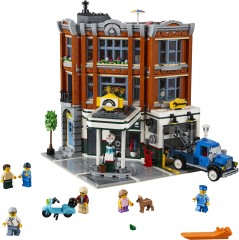 When I first saw that the Friends line had a set costing over $100, I was very excited. And while 41375 Heartlake City Amusement Pier is a great set, I don't think it's quite worth the price tag (definitely look for it on sale!).
So for me, this category comes down to two beautiful sets, 21318 Tree House and 10264 Corner Garage. Both are wonderfully detailed sets that offer a great building experience. Plenty of play and display value are present for both sets. I love that the Tree House offers autumn foliage. But I love the Modulars, and for me, the year's modular is the set to beat in this price range.
Corner Garage fulfils all the things I expect from a modular experience, from the great colour schemes to the innovative parts usage. It's got to be my selection, even if it doesn't have a car - I can always build one of those!
You can read our review here.
---
FlagsNZ
10264 Corner Garage (£159.99, $199.99, 179.99€)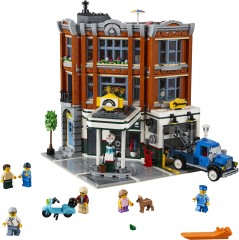 There are many aspects of the building techniques used in Creator Expert Modular Buildings that are inspirational.
The building technique that stood out for me was using the new 1x2 pounded plate - introduced during 2018 - to enable the 45° window along the front of the building where the studs are slightly "off-the-grid".
I love the Dark Orange colour that has been used for the brickwork of the building which is complemented with the smoky Medium Azur[e] for the window and door trims. There is a very clever roller door for the garage too.
At 7.8c per part, it also represents very good value for money. The 10264 Corner Garage will therefore add a valuable building to your Modular Street.
---
Huw
42110 Land Rover Defender ($199.99, £159.99, 179.99€)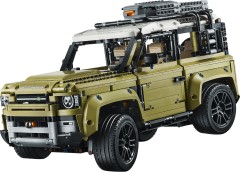 My choice in this price range is right at the top of it: 42110 Land Rover Defender. Launched at the same time as the real vehicle in October, it's an exceptional Technic set. Inside is the most complex gearbox in one, while the exterior of the real car is captured perfectly using a mix of olive green Technic and System parts.
It's a challenging build, but a very worthwhile one.
You can read our review here.
---
What would you recommend from the twenty sets in this price bracket? Let us know in the comments.