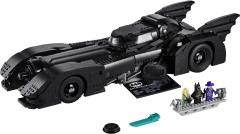 Sets costing more than $200 are the focus of our final 2019 Brickset Gift Guide article. For the third year in a row, there are seven sets within this price category and you can view those sets here.
Find out what members of the Brickset team have selected after the break...
---
CapnRex101
76139 1989 Batmobile (£219.99, $249.99, 249.99€)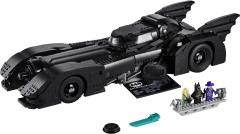 Three sets released during 2019 stand out to me within the highest price bracket. 71044 Disney Train and Station features outstanding detail and 75252 Imperial Star Destroyer looks absolutely excellent on display. Unfortunately, I believe those sets are too expensive so they might be better gifts to receive than to give!
76139 1989 Batmobile, on the other hand, is almost perfect. I think it offers superb value and demonstrates marvellous accuracy when compared with the source material. Moreover, the building techniques are varied and unique, ensuring an enjoyable experience throughout. The three exclusive minifigures are appealing too, completing an impressive DC Super Heroes set.
You can read our review here.
---
MeganL
70840 Welcome to Apocalypseburg! (£279.99, $299.99, 299.99€)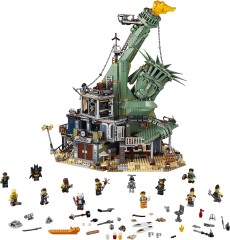 Every year, I make a habit of buying one large set from a theme that I usually don't collect. This year, my choice was easy - 70840 Welcome to Apocalypseburg! When it was released, there was a lot of grumbling about the price, especially compared to other recently released larger sets. However, none of those complaints were about the quality of the set itself.
For me, it's everything that I want a LEGO set to be - an engrossing, detailed build, great parts usage, and fun minifigures. All that sand green is a bonus and Lady Liberty has also been created very effectively. To make this even better, I've seen this set on sale at some larger online stores lately, which makes the expense much easier to justify!
You can read our review here.
---
FlagsNZ
42099 4x4 X-Treme Off-Roader (£199.99, $249.99, 229.99€)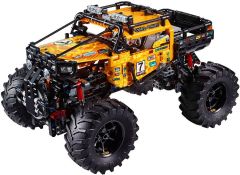 I like this set principally to be used at brick shows and made available as an RC activity for members of the public to enjoy. I have two of these sets and have redesigned one using different colours for that specific purpose.
The model has a really robust, action-packed look to it and I love the Flame-Yellowish-Orange colour for the bodywork. While I think the "X-Treme Off-Roader" title is somewhat misleading: this set has gearing issues which limits its off-road capability. It is, however, an interesting RC vehicle that builds on the new Powered Up system.
I'm yet to fully get to grips with the Powered Up system and the new hubs though and I hope LEGO produces a cost-effective Powered Up Bluetooth RC controller so these models needn't require an expensive tablet or device.
You can read our review here.
---
Huw
42100 Liebherr R 9800 ($449.99, £399.99, 449.99€)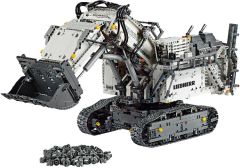 Of the seven sets released in this price bracket I only have two of them, 42100 Liebherr R 9800 and 42099 4x4 X-Treme Off-Roader, so of the two I will choose this.
It's not a particularly demanding build but once complete it's huge, and great fun to operate with the accompanying smartphone app.
I'm not entirely convinced that it is worth £400 but if you shop around you should be able to find it for around £300 which makes it a far more attractive proposition.
You can read our review here.
---
Which sets costing more than $200 would you recommend and are you hoping to receive any of these? Let us know in the comments.