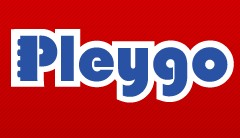 Earlier this year a new service was launched in the USA called Pleygo which has been described as 'Netflix for LEGO': sign up for a monthly fee and they'll send you LEGO sets to build. When you're done with them you send them back.
Since its launch there's been plenty of discussion in the forum and on other fan sites about it: some people think it's a genius idea and others claim that it'll never work. Regardless of what we think it seems that it's actually been a huge success. Recent articles in Business Week and elsewhere state that it has raised $6m in venture capital and operates from a warehouse in San Jose where its 50,000 LEGO sets are cleaned, processed and posted out by 10 employees to thousands of customers. So, while it's not something that appeals to everyone, it certainly is appealing to enough people to make it work.
I recently had an opportunity to ask Elina Furman, Co-Founder and Chief Marketing Officer, a few questions that I thought would be of interest from an AFOL perspective:
Brickset: How do you clean the pieces?
Elina: Pleygo uses a commercial grade washer/sanitizer to clean the LEGO bricks. The pieces are placed in mesh bags and they are rinsed in 120 degree water, and then sanitized with an eco-friendly solution. Our machines meet all food service health codes. Once all the bricks are cleaned, we transfer the meshed bags to a commercial dryer, where the bricks are tumbled and dried off before storing.
Do you find that cleaning so frequently damages the parts?
Our sets are going through frequent washing and our QC department inspects sets before shipping. We haven't experienced brick casualties as of yet.
Do sets often come back with the minifigs or other rare parts missing?
Surprisingly, our members are meticulous about keeping the sets together. We have less than 0.05% cases of key pieces/minifigures missing and in these cases we replace them with our large inventory of missing pieces.
It must take some time to check sets as they are returned. How do you do that?
Every set goes through a meticulous visual inspection and then it is weighed to make sure the set is intact. We developed a patent pending algorithm uses the weight to figure out probability of combination of lost pieces. We use an extremely accurate digital scale and a proprietary software to enable our team to figure out the condition of a set in a very short time. We then complement relevant set with the needed pieces from our inventory.
How do you replace missing parts?
Our sets arrive to the user with a spare parts bag that includes the most common 25 pieces in our shipments. It solves 94% of cases of a single lost piece. If there is a critical part or a minifigure missing, users can order the part right on our site and the pieces will be shipped to them.
We actually buy from LEGO those large amounts of spare pieces boxes and if needed we'll buy from Bricklink or combine two incomplete sets to make one good one.
How many times can you rent out a particular set before it's too worn/chewed/broken?
We have a life expectancy of 20 rotations before we retire a set.
Are you finding that the service is of interest to AFOLs as well as kids?
The primary market has definitely been kids and families. The AFOL community is a great community which we are part of and believe it's a great potential fit for us, but many are collectors and want to display their sets once they are complete. That said, not all AFOLs can shell $400 to buy LEGO sets on a regular basis and our $39 MegaFan plan can be a great fit to them (build the Death Star for $39 – a no brainer). For the ones that want to collect, we allow to purchase the set you received in a reduce price to the MSRP price.
We know from AFOL forums that some fans are looking at our model as a way to get their hands on rare pieces. We track our sets and have a very simple system to identify those who don't play within the rules. Pleygo is a friendly service that promotes LEGO building.
What does the LEGO company think of your service?
The LEGO company is aware of our rental service and does not object to the rental of LEGO sets. Surveys among our members demonstrate that Pleygo promotes LEGO sales and increase by 40% the LEGO brand engagement.
Do you plan to expand into international markets?
Yes, we plan to expand to key international markets such as Australia, UK and Germany next year.
--
Thanks Elina. Good luck with the business!
Visit Pleygo.com for more information and to sign up if you're interested!
Sponsored content