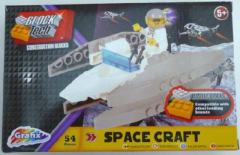 If you have an interest in LEGO knock-offs like Blox, Best Lock and Sluban, you'll find the latest update of Anthony Tomkins's Communist LEGO: a review of Chinese clone brands document worth a read.
Anthony goes out of his way to acquire and evaluate the rubbish, a tough job for sure and rather him than me. The document includes 18 new reviews, including PeiZhi, OKer, KIDDIELAND and other total wastes of plastic.
Commenting has ended on this article.