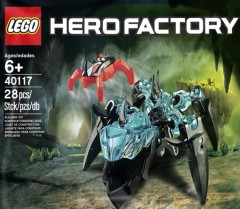 This new HERO Factory polybag has surfaced in an offer in Russia: Spend 1000 roubles on HERO Factory at Mir Kubikov and receive it free.
I've no idea what it's called but the English translation of the description reads "...includes a monster with a huge mouth, venomous spines and claws, as well as a diver."
Thanks LEGO AND LAND for the news
Commenting has ended on this article.