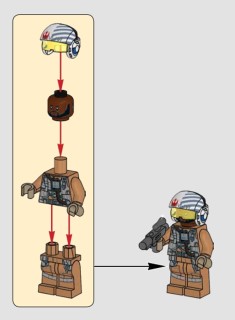 75188 Resistance Bomber was released in 2017, containing five minifigures. These include a Resistance Bomber Pilot who wears a helmet with yellow stripes and does not seem to take direct inspiration from a particular character which is quite unusual in modern LEGO Star Wars sets.
However, the set has now been updated with a brand new Resistance Bomber Pilot. This minifigure includes a unique helmet and head, based upon Finch Dallow. It only appears in recent production runs of 75188 Resistance Bomber and will probably be a rare minifigure, particularly since the set has already been retired in certain regions.
You can take a closer look at the updated minifigure, shown in the instruction manual, after the break...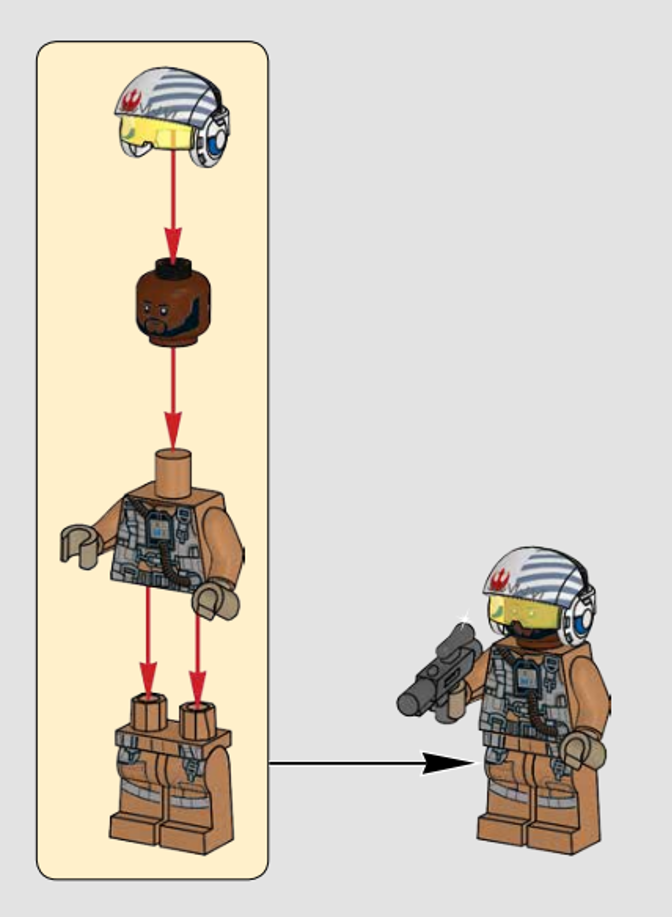 Rumours abound that this minifigure will only be available in North America, where 75188 Resistance Bomber remains available. We will let you know if any additional information comes to light.
Have you found the updated version of 75188 Resistance Bomber in your local area? Let us know in the comments.