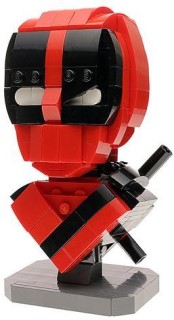 This month, high quality building instructions provider Build Better Bricks has 20% off everything in store when you use the coupon BRICKSET at checkout.
If you ever wonder what the instructions are like and how to obtain the parts needed to build one of its models then this review of the Deadpool bust, written by Jacob, aka Pistol is for you:
You know the old saying "Every journey begins when the first brick clicks" or something equally poetic. Hello, my name is Pistol and welcome to my first review. There is no set number, no similar Lego sets to compare too, and no guarantee you'll like the review. I do promise to be completely transparent in everything, as this might help you determine if it's worth it to you.
Sponsored content