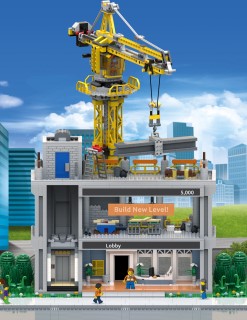 Here's a press release about a new game for iOS and Android:
The most awesome LEGO idle simulation mobile game LEGO Tower is on its way!
LEGO has joined forces with NimbleBit, creators of the classic mobile game Tiny Tower to craft a brand new mobile experience. NimbleBit has a long track record of building lovable mobile worlds for their players, and both companies are excited to be taking the Tiny Tower formula to new heights inside the world of LEGO.