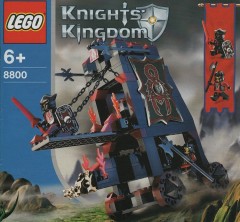 Today's random set is 8800 Vladek's Siege Engine, released in 2004. It's one of 24 Castle sets produced that year. It contains 192 pieces and 2 minifigs, and its retail price was US$20.
It's owned by 1098 Brickset members. If you want to add it to your collection you might find it for sale at BrickLink or eBay.
2 comments, latest one posted about an hour ago.
8 likes
Sponsored content