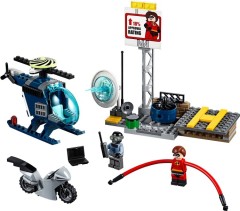 Last week we reported that a couple of the Incredibles 2 Juniors sets had been revealed on the Walmart website, only to be told later that LEGO considered the images to be a leak.
That may still be the case but that hasn't stopped people finding them in their local WalMart stores, so given they've been obtained legitimately we can post images of them here again.
Thanks, then, to starkid2000 who has sent us images of the boxes he purchased in WalMart in Conneticut of the hitherto unseen 10759 Elastigirl's Rooftop Pursuit, and 10760 Underminer's Bank Heist which you can view after the break.
2 comments, latest one posted 25 minutes ago.
9 likes