The LEGO Star Wars theme is now in its seventeenth year and over 500 sets have been released in that time, a figure which only Town surpasses. It would therefore be reasonable to assume that every scene, vehicle and important character has been represented at some point in the long history of the theme.
However, that is not the case. Each Star Wars film and television series is packed with memorable characters, locations and vehicles, not all of which have been replicated in LEGO. This new eight-part series will discuss those absentees which I think are required to definitively encompass the entire Star Wars saga, beginning with The Phantom Menace.
The opening shot of the film has been criticised for setting the tone of the entire trilogy, borrowing elements from the beginning of Star Wars: Episode IV but simplifying the cinematography and removing the action altogether. Nevertheless, the Radiant VII was represented superbly in 2007 by 7665 Republic Cruiser, a set which includes all of the necessary characters to replicate the first moments of the movie.
The same can be said of subsequent events onboard the Saak'ak as 7203 Jedi Defence I, 7204 Jedi Defence II and 5000063 TC-14 have all been released to replicate Qui-Gonn and Obi-Wan's escape from the Trade Federation.
On the other hand, the Lucrehulk-Class Freighter which appears extensively throughout the movie has never been recreated as an official model, only appearing in the LEGO Star Wars video game and later in a panel from LEGO Star Wars: Darth Maul's Mission which is shown below. This is somewhat surprising given how prolific the vessel is in the Prequel Trilogy and The Clone Wars, especially since it would suit a set with a price of around £119.99 or $129.99 if it were designed at a similar scale to 75055 Imperial Star Destroyer.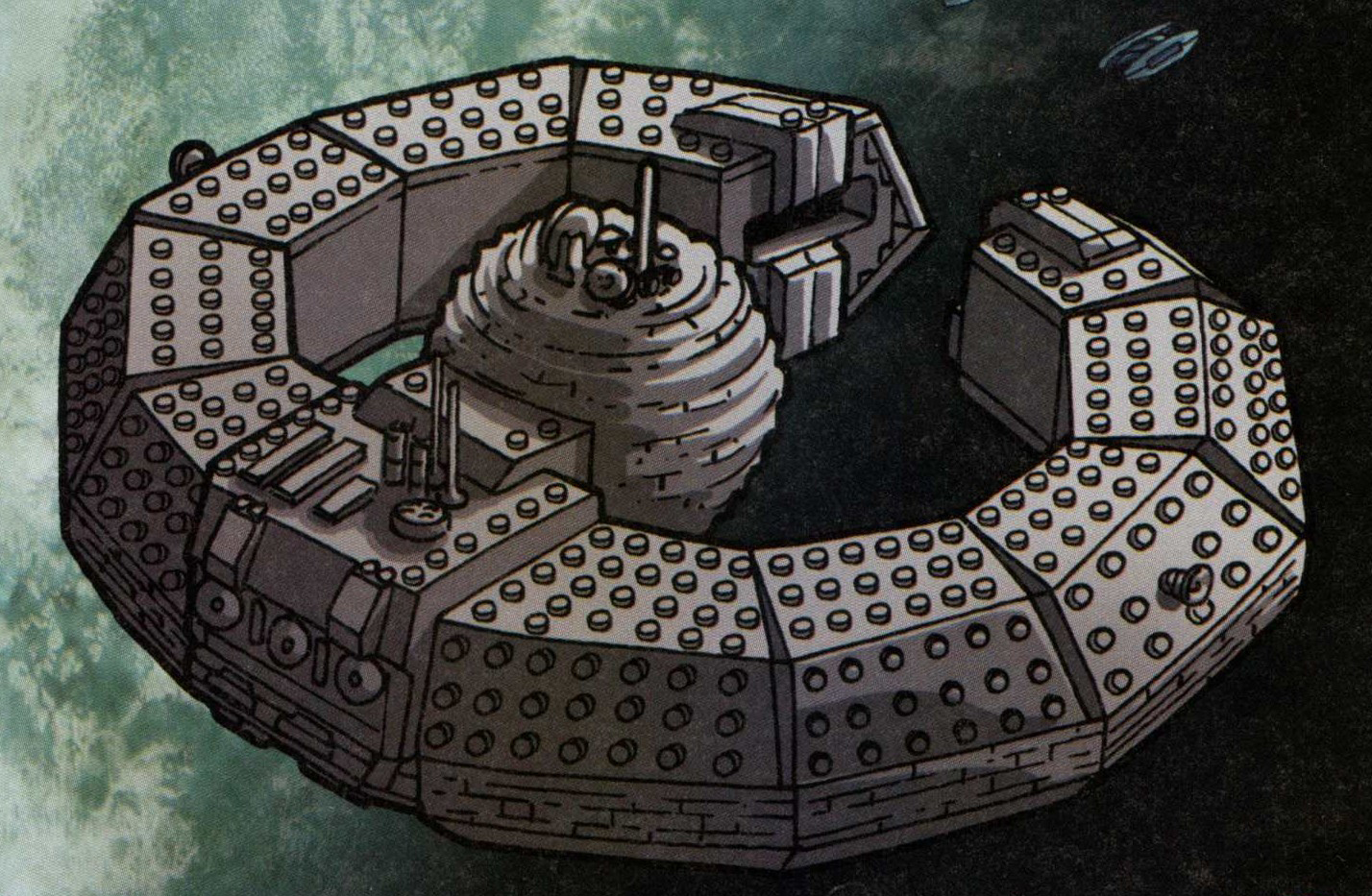 The C-9799 Landing Craft is also absent from the current roster of sets, although since the vehicle only appears relatively briefly and would be difficult to replicate at an appropriate price in LEGO I think it is unlikely to be released at any point. I cannot imagine an official set doing justice to this enormous vessel given that the ability to interact with AATs and MTTs would be integral.
Jar-Jar Binks has appeared in eight sets and other Gungans have been included in another five but Boss Nass has yet to be represented in minifigure form. This is one of the most glaring omissions from the entire range in my opinion, although his first appearance in Otoh Gunga does not lend itself to a LEGO set. Enormous translucent spheres would be required to recreate this unique location as I do not think these could be constructed using currently available pieces. The play value of such a set would also be low and I therefore doubt we will ever see it. Luckily, there are other opportunities to include Boss Nass and these will be discussed later.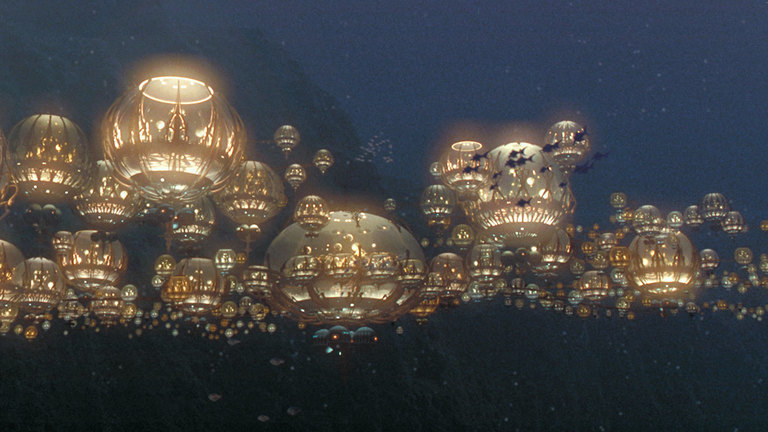 The Bongo submarine has been represented twice at minifigure scale, by 7161 Gungan Sub and 9499 Gungan Sub. However, the Opee Sea Killer, Colo Claw Fish and Sando Aqua Monster which threaten the submarine during its journey through the planet core have never appeared in a set and I doubt that will change as all three could only be recreated at a very large scale and I do not think that such enormous sets would sell well.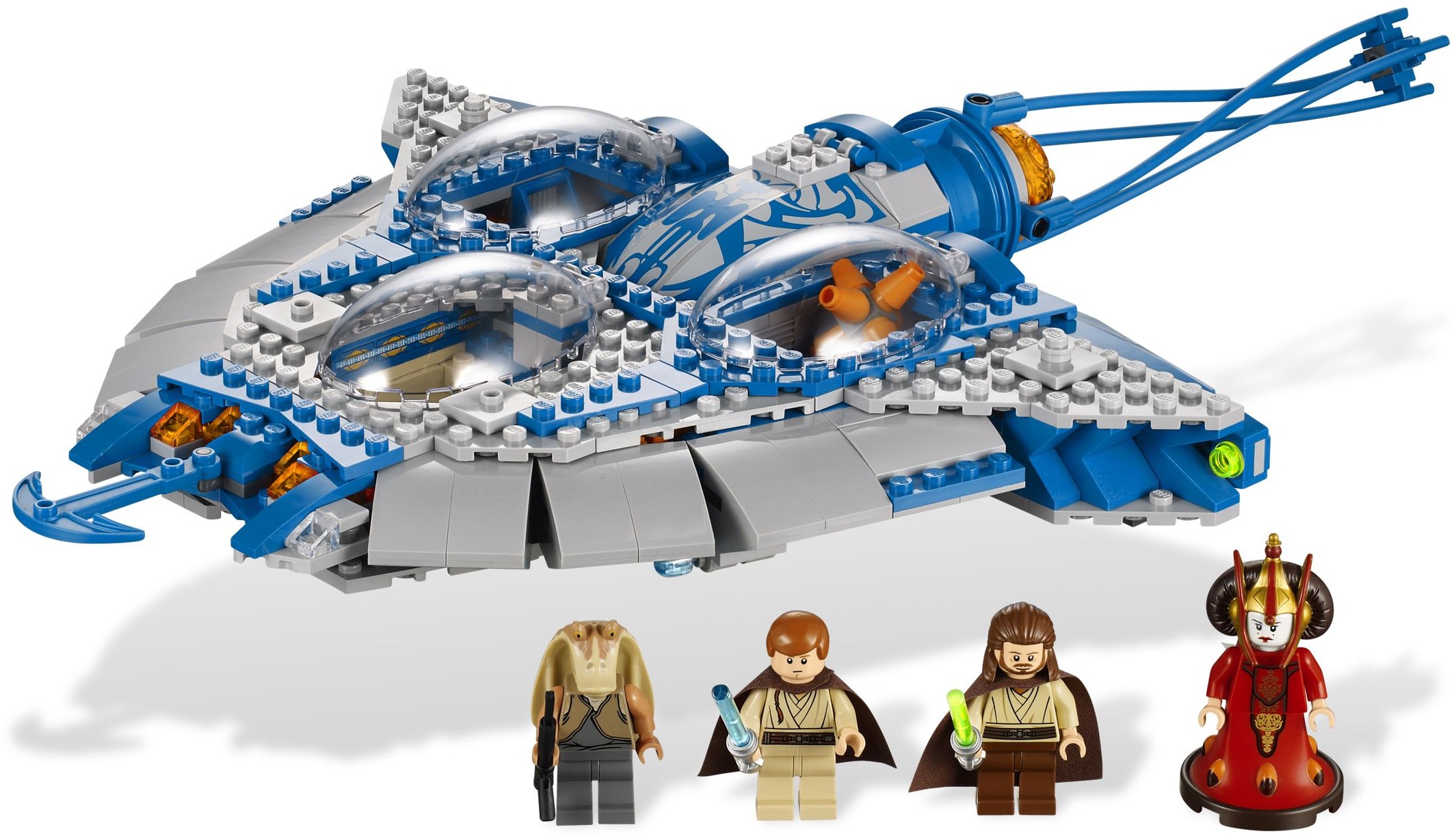 Theed has not been seen in LEGO either but the major characters involved in Queen Amidala's rescue all exist as minifigures, including Queen Amidala herself who appeared in 9499 Gungan Sub. The architecture of the Naboo capital city might lend itself to a play set of a similar size to 75139 Battle on Takodana but only Sio Bibble is sufficiently significant to warrant a minifigure and even he is of little importance.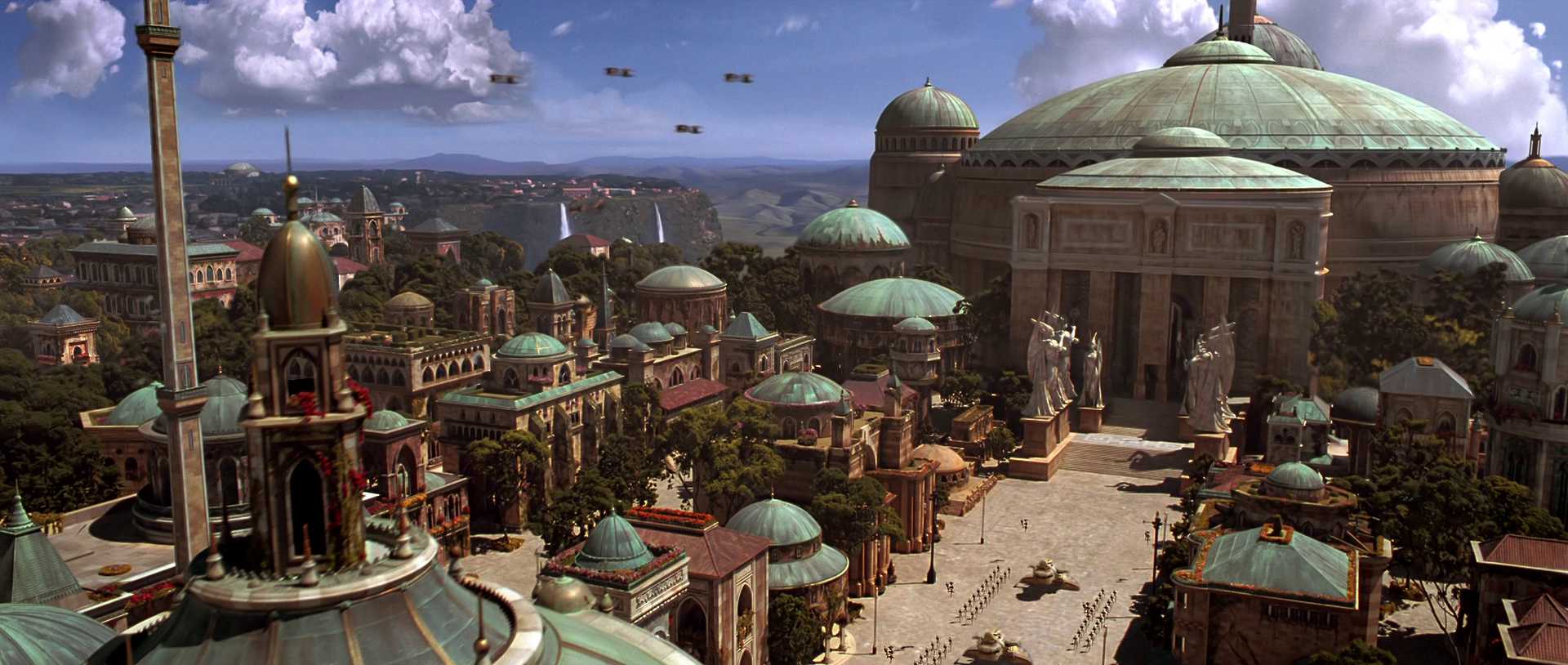 The next scene involves the Jedi's liberation of the Naboo Royal Starship and many LEGO Star Wars fans have been hoping to one day see this impressive vessel released in an official set. It plays an enormous role in the film and therefore seems like an ideal candidate for another set priced at around £119.99 or $129.99. However, I do not think the craft could be represented adequately in LEGO no matter how large the set might be, due primarily to its chrome finish.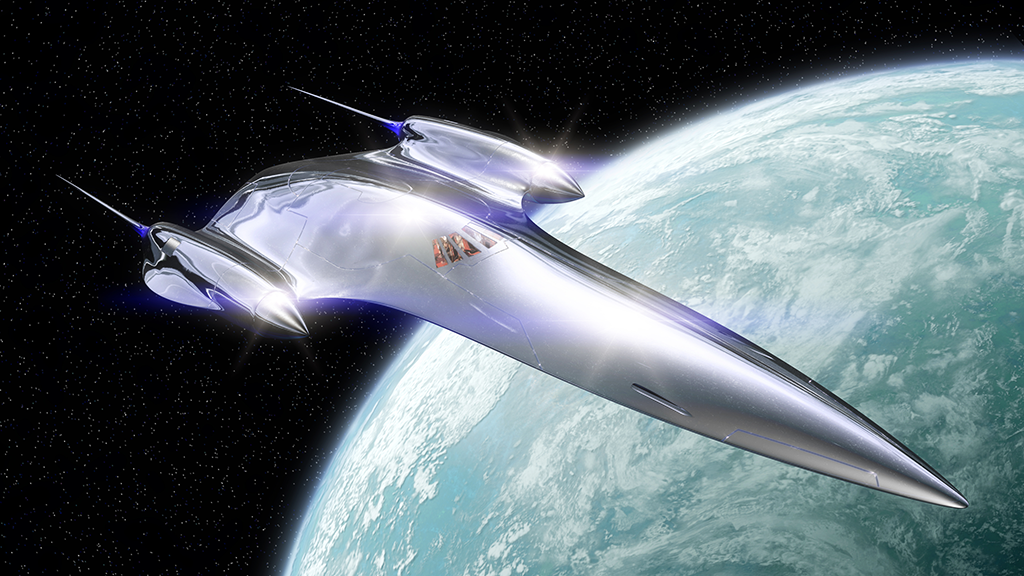 There is no chance of LEGO producing a set with hundreds of chrome elements as both the cost and potential environmental impact would be prohibitive. Alternatively the model could be pearl silver or even light bluish grey in colour but I do not think that would satisfy fans who might wish to display the set and it would probably prove unpopular with children as well given the relative lack of interest in the J-Type 327 Nubian starship.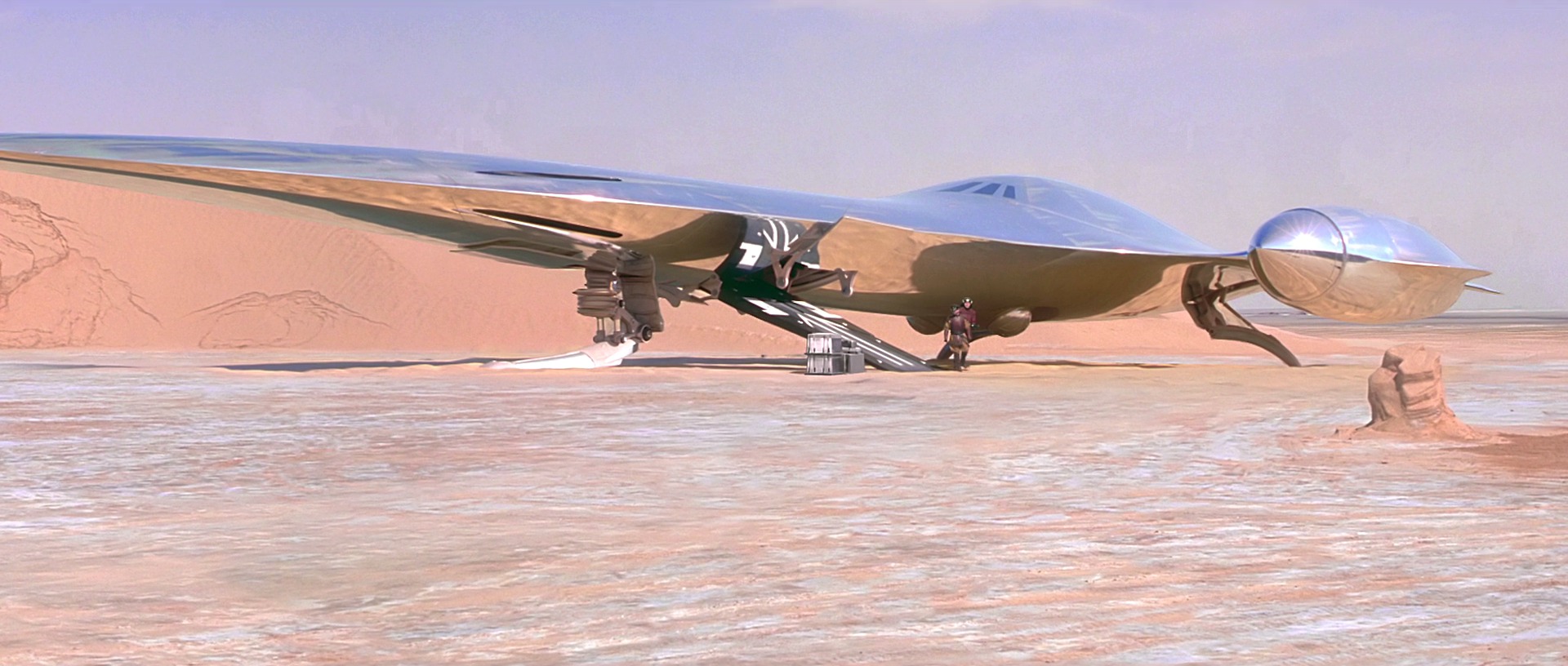 The ship's Hyperdrive is damaged during the escape from Naboo and it is forced to set down on Tatooine, just outside the spaceport of Mos Espa. This is another scene which has not been effectively replicated in a LEGO set to date but, unlike events in Theed or onboard the royal starship, I think there is the potential for an excellent set to be released. Shmi Skywalker is a glaring omission from the range of Star Wars minifigures and this would be a perfect opportunity to produce Anakin's mother as well as adding to the limited selection of Tatooinian buildings.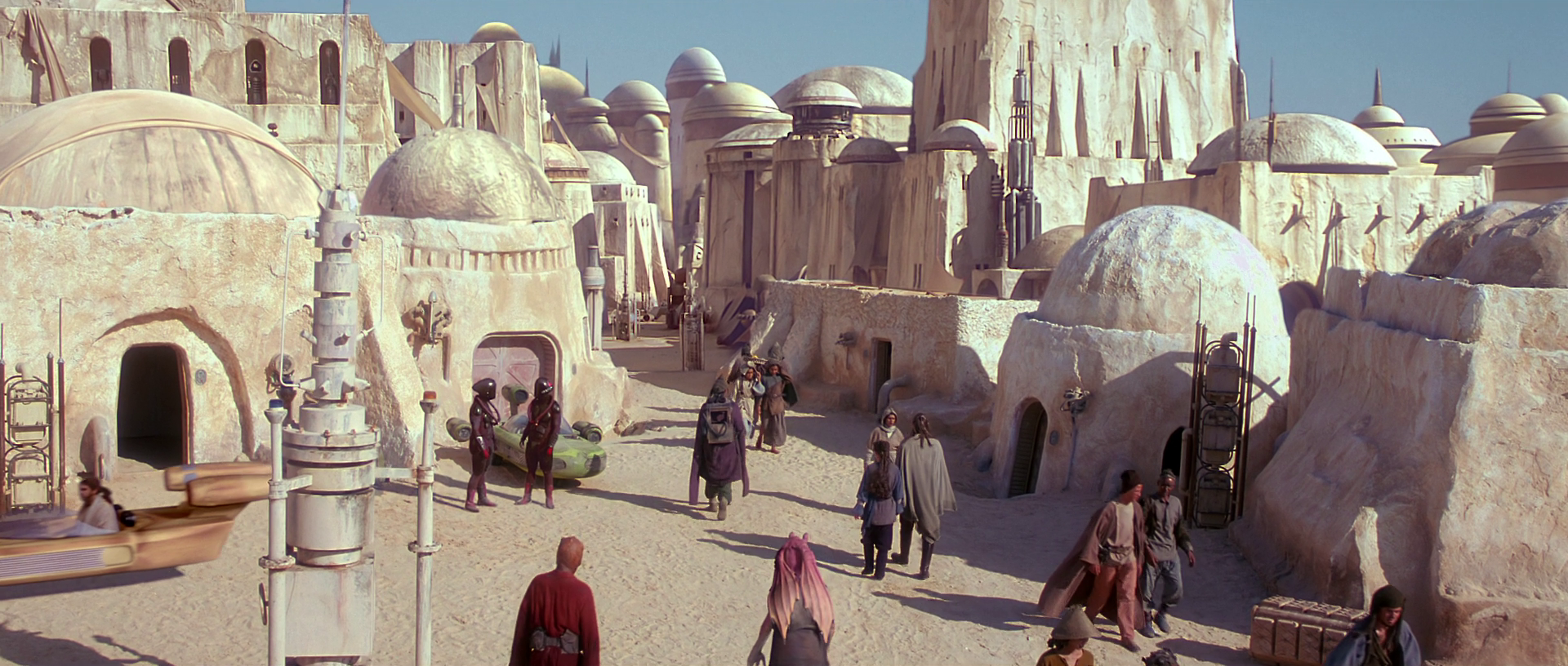 After a long sequence of scenes which have hardly been seen at all among the 32 sets based on The Phantom Menace, the podrace makes a welcome change. Anakin and Sebulba's podracers have been released a number of times while Aldar Beedo, Gasgano and Mawhonic's racers all appeared during the early years of LEGO Star Wars in 7171 Mos Espa Podrace and 7186 Watto's Junkyard. More podracers and their pilots would be welcome but are not necessary in my opinion, particularly since so many other characters, vehicles and locations have yet to be made.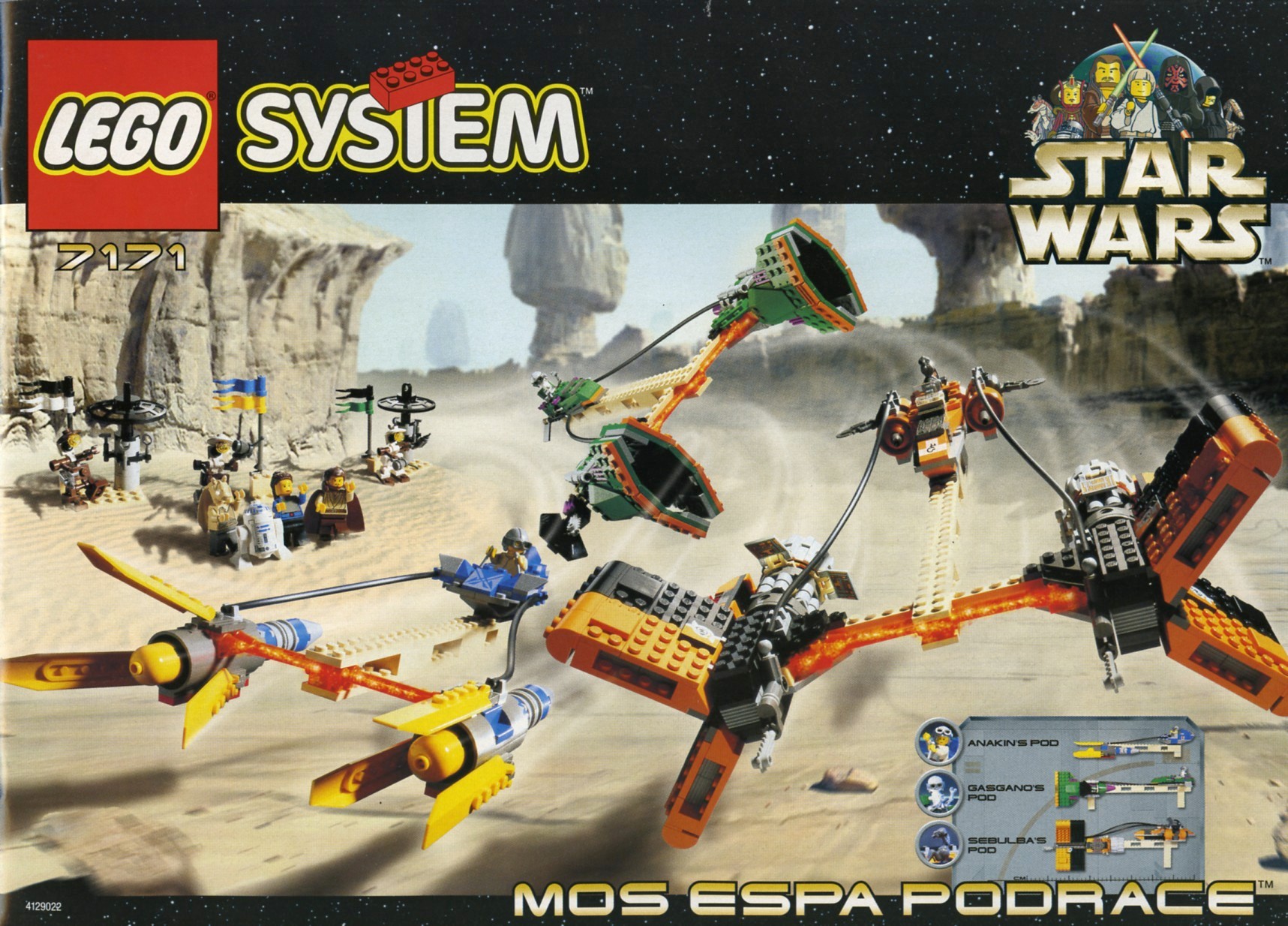 With the ship repaired and Anakin freed from slavery the group is able to leave for Coruscant, but not before Qui-Gon encounters Darth Maul and briefly duels with the Sith lord. This scene was represented in 1999 by 7101 Lightsaber Duel and the Sith Infiltrator has appeared no fewer than four times at minifigure scale! There are some who would argue that it need not have been released at all, particularly since it has yet to produce a definitive model of this rather forgettable vessel.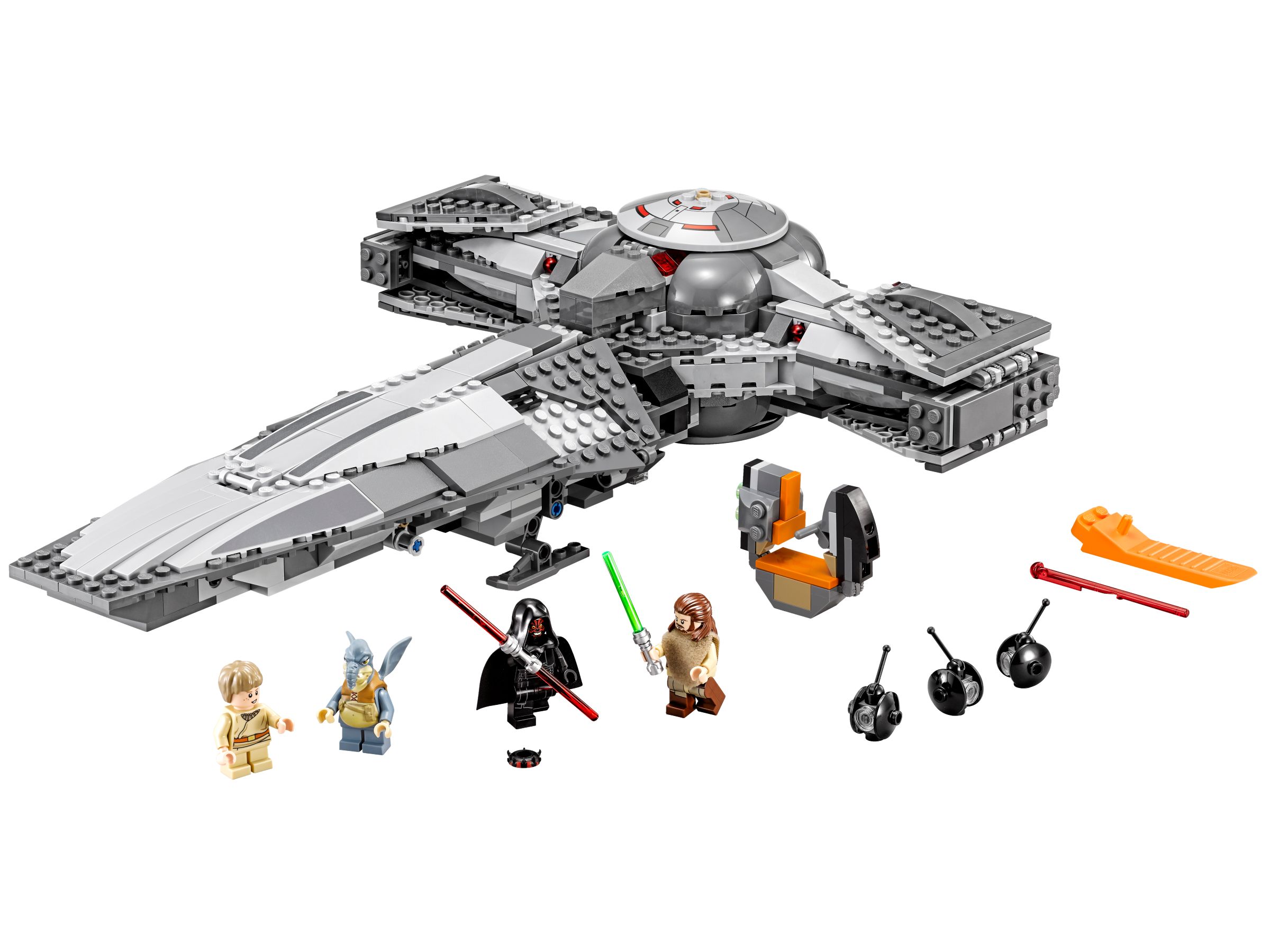 Many of the scenes on Coruscant would be incredibly difficult to recreate in LEGO due to the sheer enormity of the locations but the Jedi Council Chamber has the potential to yield an excellent set in my opinion, with an even more impressive selection of minifigures! Given the lack of action in the council chamber I think this set would need to rely on its aesthetic appeal and it might also be very difficult to decide which selection of Jedi Council members to include given how it changes throughout the Prequel Trilogy. Personally, I favour the Jedi Council seen in Revenge of the Sith and I will thus discuss my expectations for such a set in that article.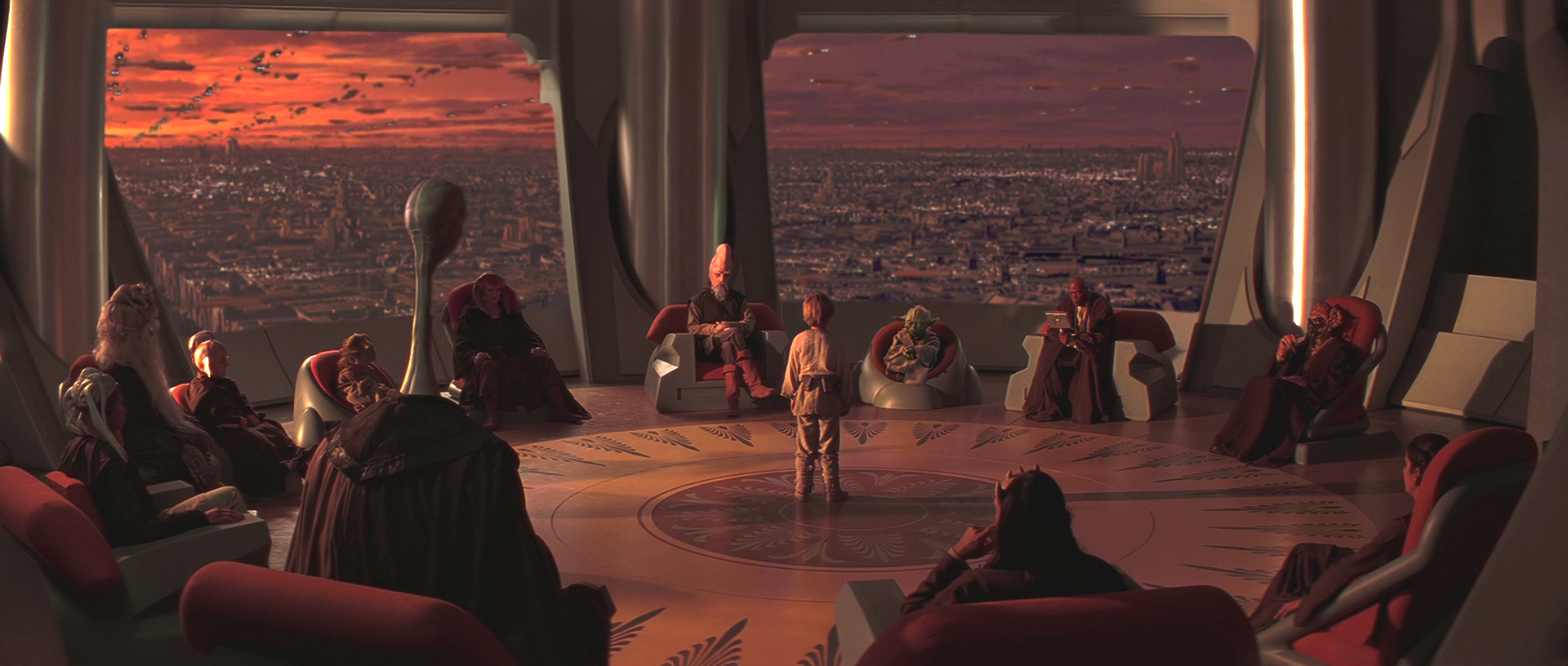 I would like to see minifigures of Chancellor Valorum and Senator Palpatine given their integral roles in the plot but cannot invisage how the Senate Rotunda could be designed. Perhaps Chancellor Valorum, Senator Palpatine and Mas Amedda could be included in a £19.99 or $24.99 set which might also feature the Chancellor's Podium and a Senate pod. I cannot imagine such a model selling very well given the lack of action but see no alternative method of releasing the three minifigures as part of a set.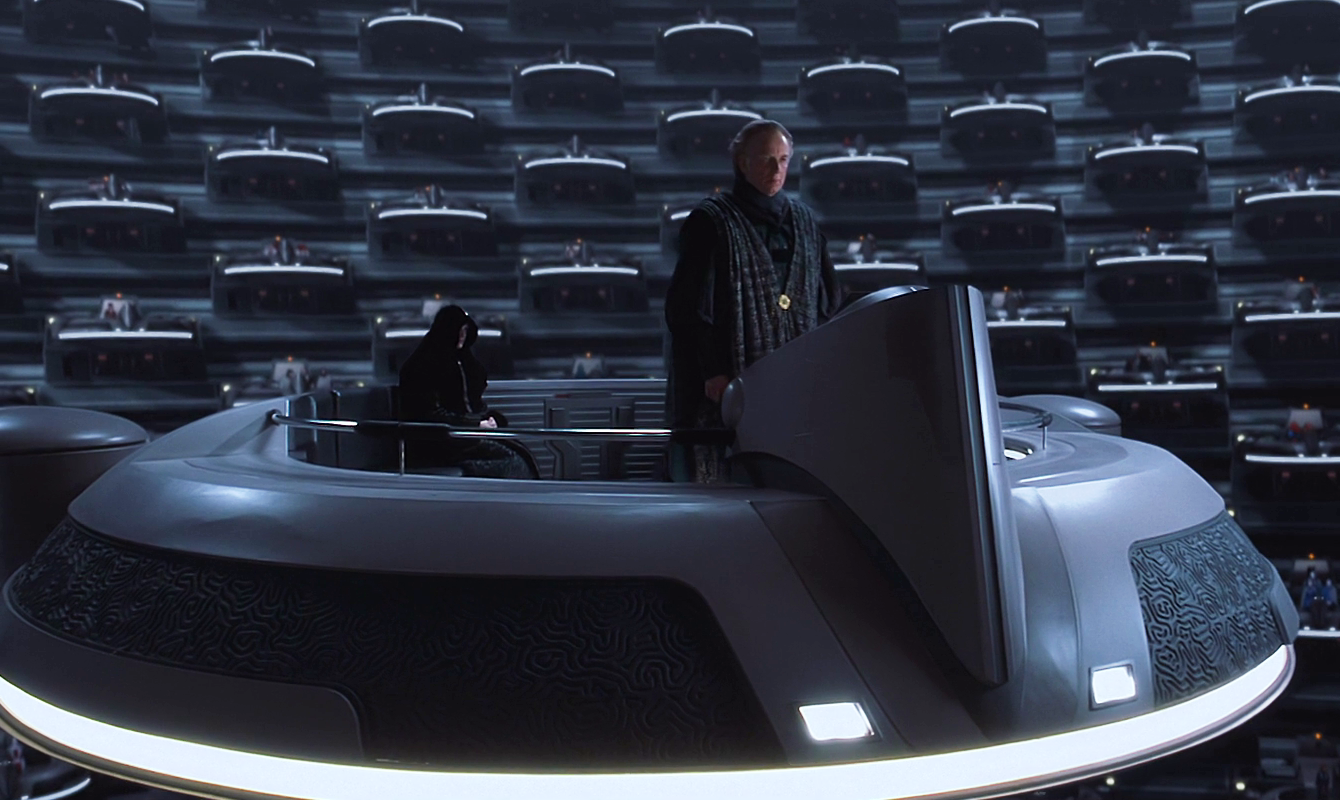 Queen Amidala's return to Naboo might be the best opportunity to release a set containing Boss Nass as she appeals to him for the help of the Gungans in retaking Naboo. The scene at the Gungan Sacred Place is only short but features a number of important characters who have yet to become minifigures, providing a perfect opportunity to release some of them and produce a new Kaadu! Furthermore, the stone heads which litter the scene would make perfect scenery for the set and there is even potential to include a Gian Speeder, a craft which has long been absent from the LEGO Star Wars range.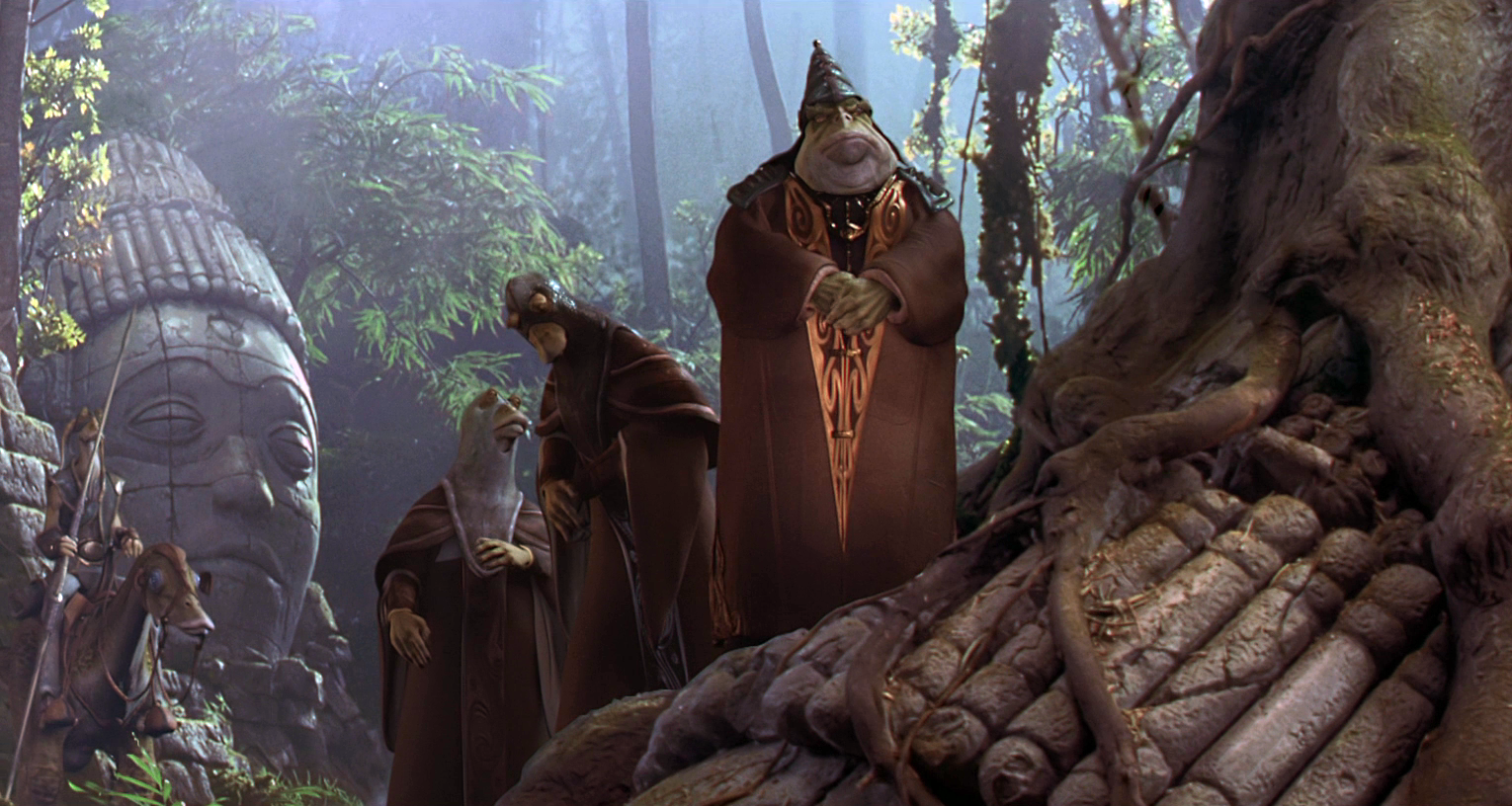 The Battle on the Great Grass Plains is an unusual Star Wars conflict, with one army consisting of only infantry and cavalry while the other is equipped with support vehicles and tanks. The Trade Federation's MTTs, AATs and troop carriers have been released in plenty of sets, most notably 7662 Trade Federation MTT which is still one of my favourite Star Wars sets. Many of those vehicles have come with a few Gungan warriors, but there is still an opportunity to produce a battle pack containing some Gungans much like 7115 Gungan Patrol from 2001. However, with a much greater desire for Clone Troopers, Stormtroopers and now First Order Stormtroopers I think we are unlikely to see a Gungan battle pack in the near future.
While the Gungans occupy the majority of the Trade Federation forces, Padmé, the Jedi and a small security force attempt to retake Theed Palace and capture Viceroy Gunray. The Flash Speeder plays a significant role in this scene and has been released twice in 7124 Flash Speeder and 75091 Flash Speeder but no structures have been released, limiting how many of these climactic scenes can be replicated in LEGO. Perhaps the best way would be to release a large set akin to 10123 Cloud City which might include the throne room, the hangar bay and the generator complex along with a selection of minifigures. While this set could adequately represent the Battle of Theed in my view, I am not sure that it would sell particularly well given that only the lightsaber duel is very memorable.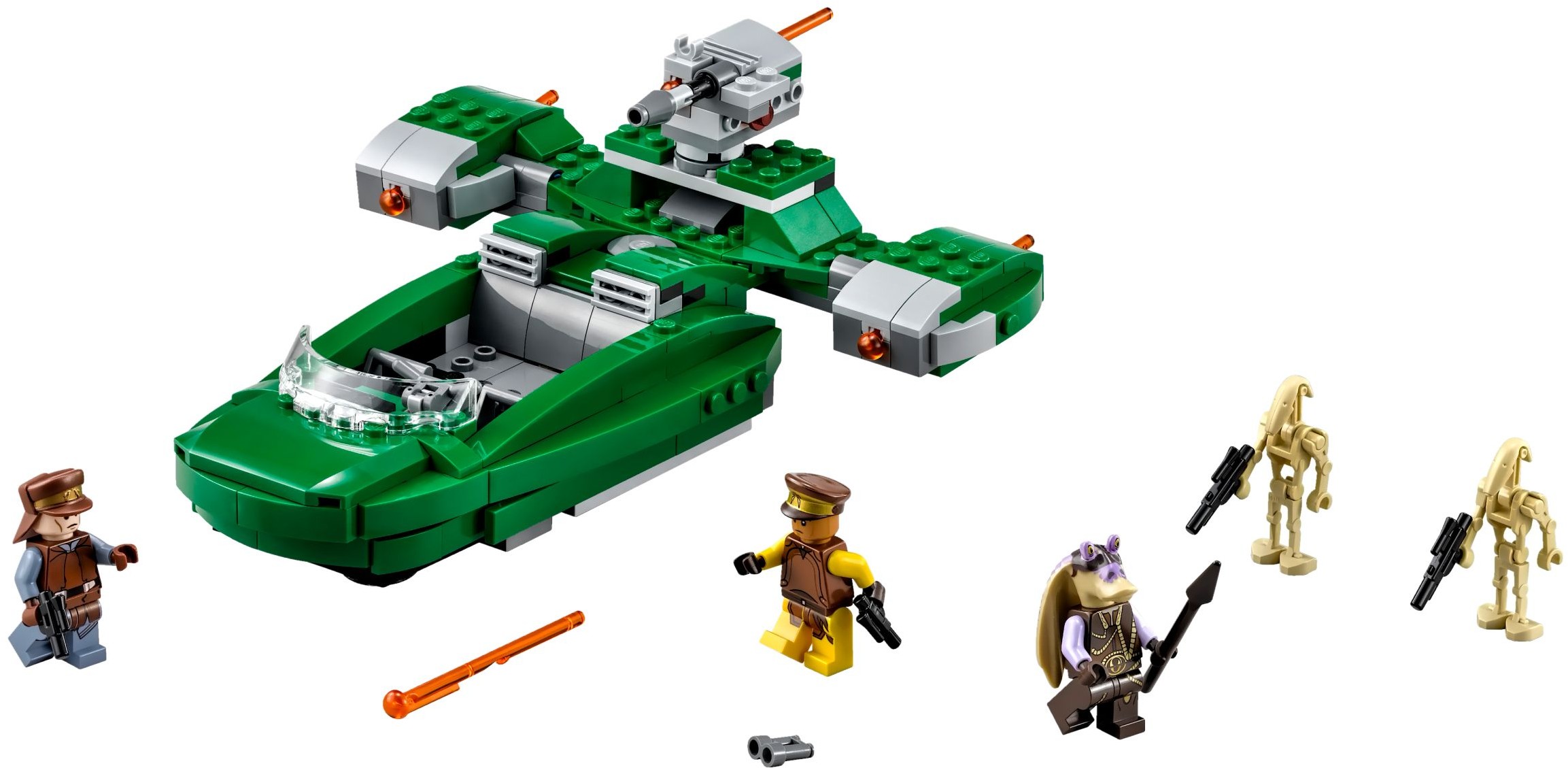 With the Gungans engaged in the countryside and Theed under siege by Naboo security forces it is up to Bravo Squadron to eliminate the Droid Control Ship which is in orbit above the planet. As stated earlier, this vessel has not been recreated as a physical LEGO set but has been seen in books and video games. I think this would be a perfect candidate for a large set which might include Nute Gunray and a number of other Neimodian officers alongside some of the heroes.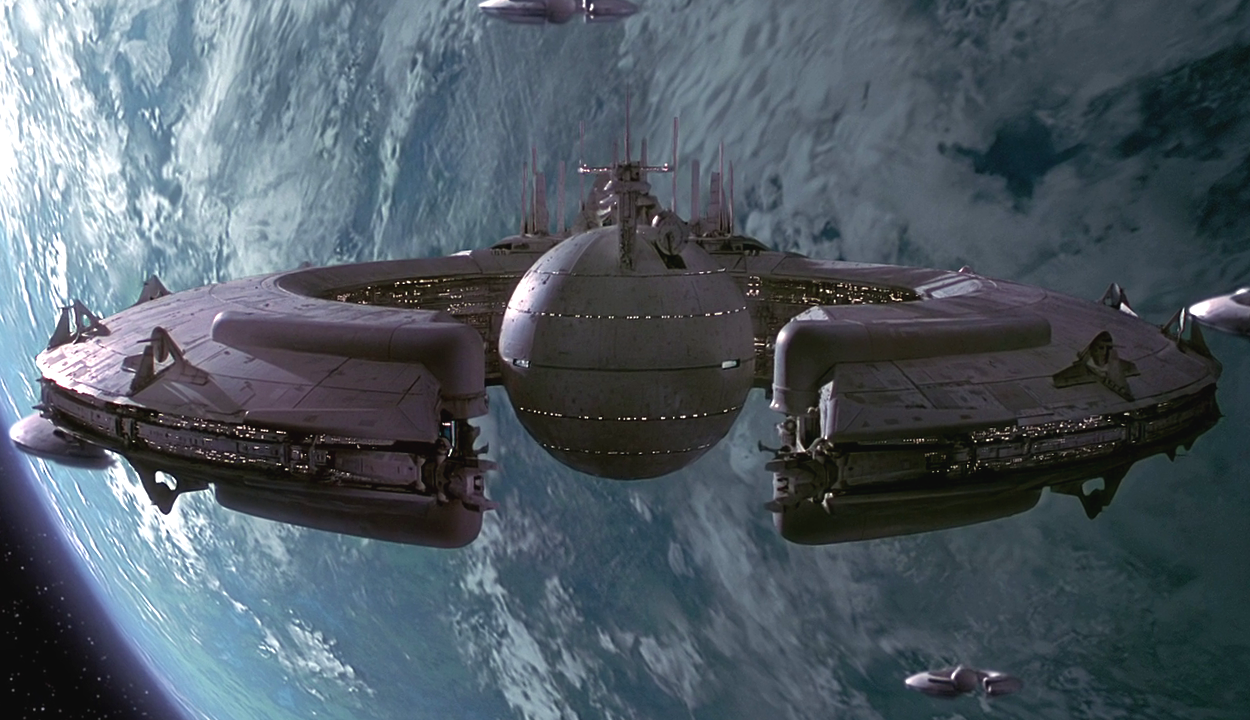 Although the Saak'ak seen at the beginning of the film and the Vuutan Palaa which is destroyed at the end are distinct craft, I think features of the two vessels could be combined in a single set. This would also provide an opportunity to include minifigures from scenes on the Trade Federation ships throughout the movie.
Star Wars Episode I: The Phantom Menace concludes with a celebration in which Boss Nass and Queen Amidala declare peace between the Naboo and the Gungans. It would be nice to see Anakin Skywalker in this scene represented as a minifigure wearing Padawan robes. Perhaps this could be released with a LEGO Star Wars book in a similar manner to the celebration Luke Skywalker which was released in 2009.
---
To summarise, I am going to pitch set descriptions for three sets which I think would best fill the gaps in the range based on Star Wars Episode I: The Phantom Menace. I have used some artistic license where necessary to create what I believe to be plausible sets and tried to spread them across various price points.
75200 An Audience with Boss Nass - £19.99, $24.99, €29.99 - Padmé Amidala (handmaiden disguise), Boss Nass, Gungan Soldier, Battle Droid.
Meet Boss Nass at the Gungan Sacred Place!
Appeal for Boss Nass' help in defeating the droid army and hide from droid patrols inside the stone head.
Tend the Kaadu and mount the saddle ready for battle.
Includes stone head statue, new Kaadu, STAP and four minifigures!
75201 Mos Espa - £69.99, $79.99, €89.99 - Qui-Gon Jinn, Anakin Skywalker, Shmi Skywalker, C-3PO (incomplete), Watto, Jira, Kitster.
Explore Mos Espa with Qui-Gon Jinn!
Visit Watto's junk shop and Jira's stall to find the parts you need or shelter at home with Anakin in the event of a sandstorm.
Watto's junk shop features droid racks, spare parts and T-14 Hyperdrive Generator.
Anakin's home features dining room and bedroom with a workbench to build C-3PO.
Includes Watto's junk shop, Anakin's home, Jira's stall and seven minifigures!
75202 Droid Control Ship - £119.99, $129.99, €129.99 - Nute Gunray, Daultay Dofine, Tey How, Ric Olié, Qui-Gon Jinn, Obi-Wan Kenobi, Pilot Battle Droid (x2), Security Battle Droid (x2), PK Droid.
Command the droid army from the Droid Control Ship!
Fight off the mini Naboo N-1 Starfighter with the firing laser cannon turrets and remove the hull panels to explore the interior.
Speak with Queen Amidala and Darth Sidious in the communication room or swap sides and free the captive Ric Olié from the prison cell.
Fight your way through Battle Droids after being ambushed in the conference room.
Includes conference room, communication room, prison cell, corridor, mini Vulture Droid, mini Naboo N-1 Starfighter and eleven minifigures!
---
Let me know whether you agree or disagree with my suggestions in the comments below and post your own ideas.
This series of articles will continue to be published on the last Sunday of each month until the Rogue One range is released on the 30th of September, so stay tuned!
Sponsored content