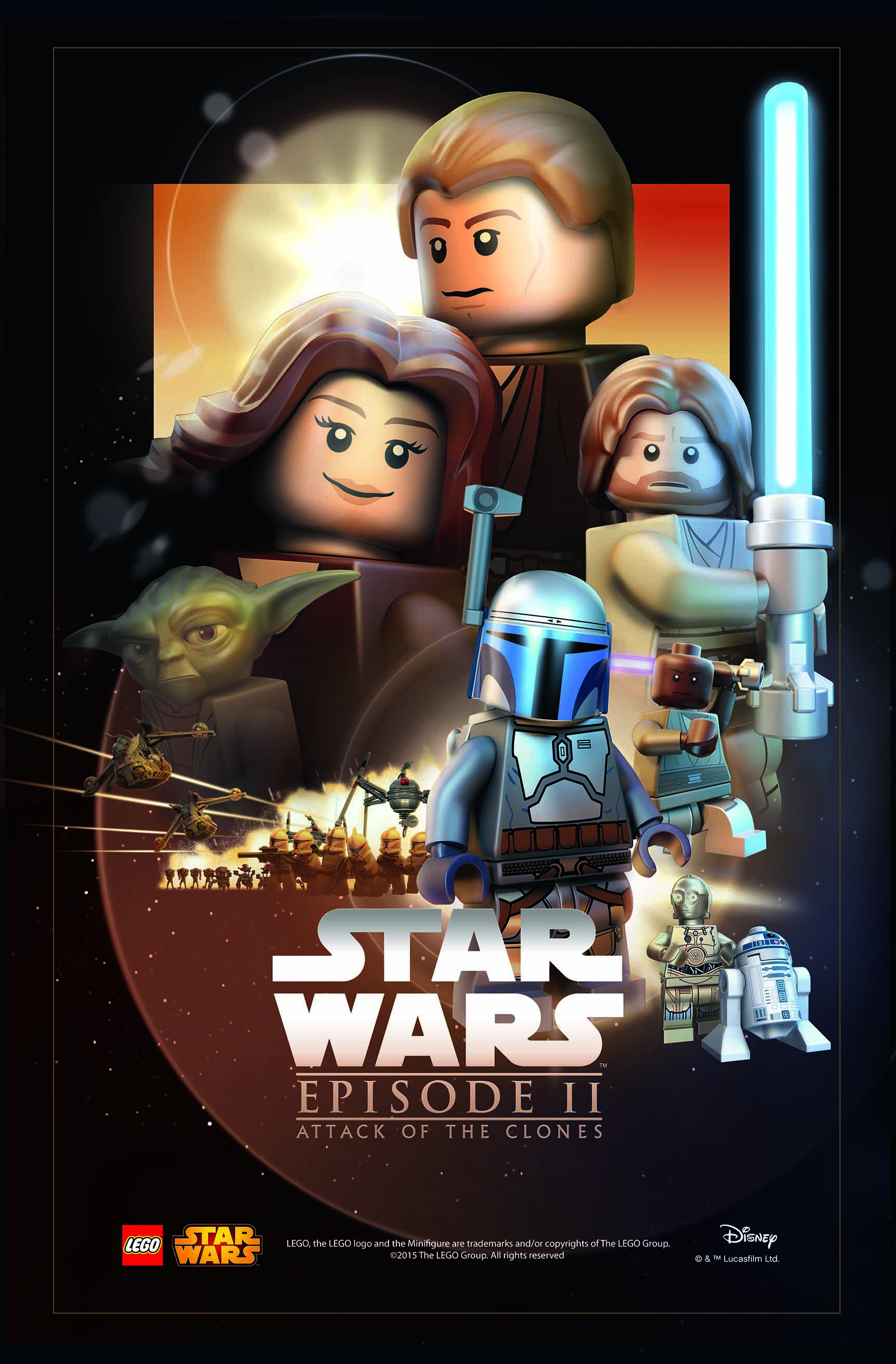 Rogue One is fast approaching and with it will come a new kind of Star Wars film which expands upon events and characters from across the Star Wars saga. Just as Rogue One attempts to fill the gap between Revenge of the Sith and A New Hope, there are plenty of gaps in the LEGO range based on Attack of the Clones.
Last month I discussed the absences from the Star Wars Episode I: The Phantom Menace selection and this time I am turning my attention to the second film of the Prequel Trilogy. Only seventeen sets have been released based on Attack of the Clones, the fewest of any live action Star Wars film. There are therefore lots of spaces in the range to be filled.
The film begins with Padmé arriving on Coruscant to vote against the Military Creation Act on board a J-type Diplomatic Barge. This beautiful vessel has not yet been recreated in a set and I do not expect that will change as such a model would probably not be very popular and the number of chrome elements required would be excessive. Furthermore, the only particularly desirable minifigure which might be included is Captain Typho, although he appears in many other scenes which would be more suitable for a LEGO set in my opinion, particularly in Episode III and Star Wars: The Clone Wars.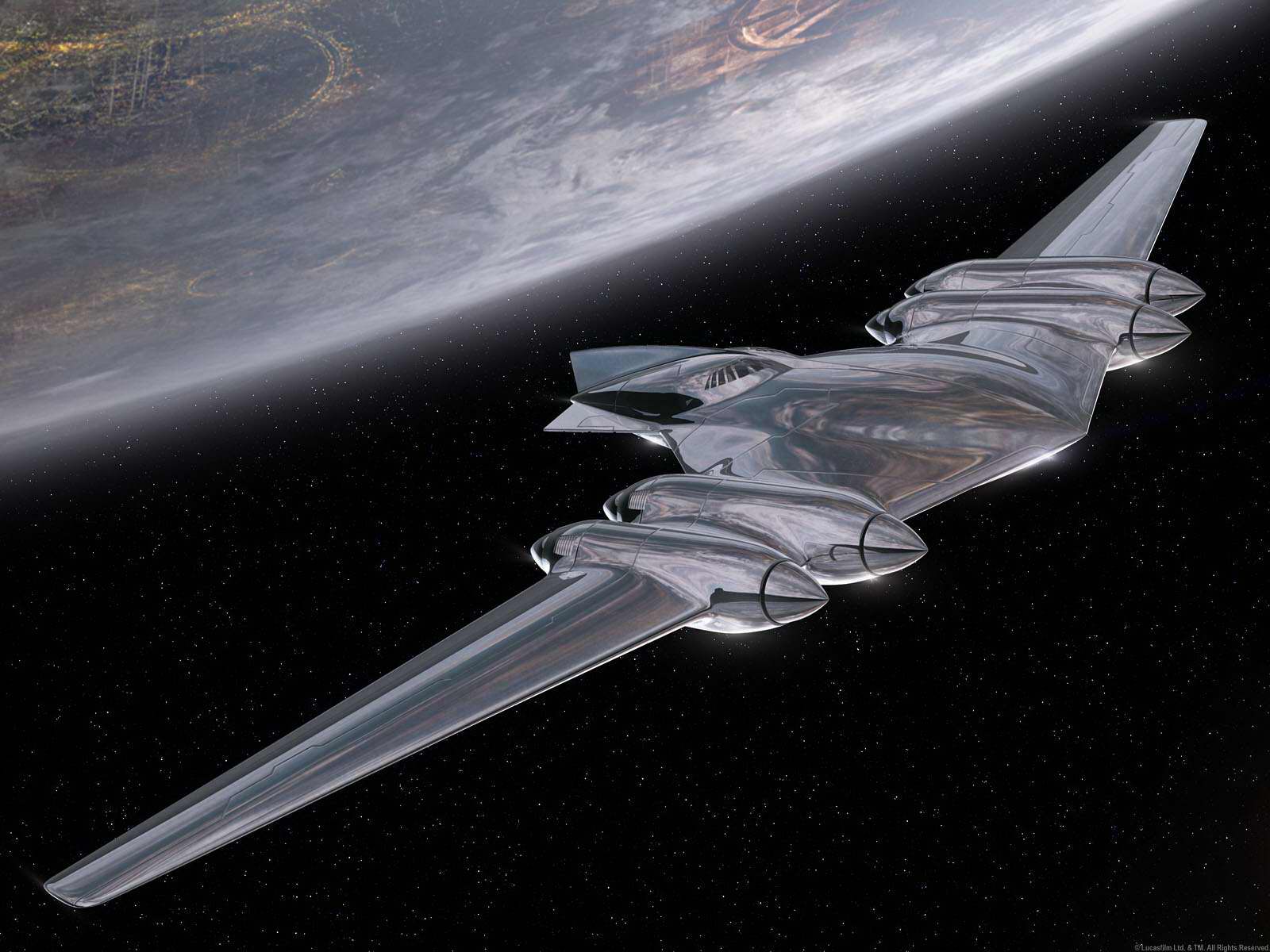 A bomb is hidden on the landing platform but Padmé escapes as she is disguised as a fighter escort pilot. Anakin and Obi-Wan are assigned to protect Padmé following the assassination attempt and this soon proves useful as the Jedi foil a second attempt on her life that night when a pair of poisonous kouhuns are released into her bedroom. The Jedi pursue the assassin through the skyscrapers of Coruscant, culminating in a showdown at the Outlander Club where the assassin is revealed to be Zam Wesell. However, she is killed by another bounty hunter before she is able to reveal any further information and the only remaining lead is the toxic dart used in her murder.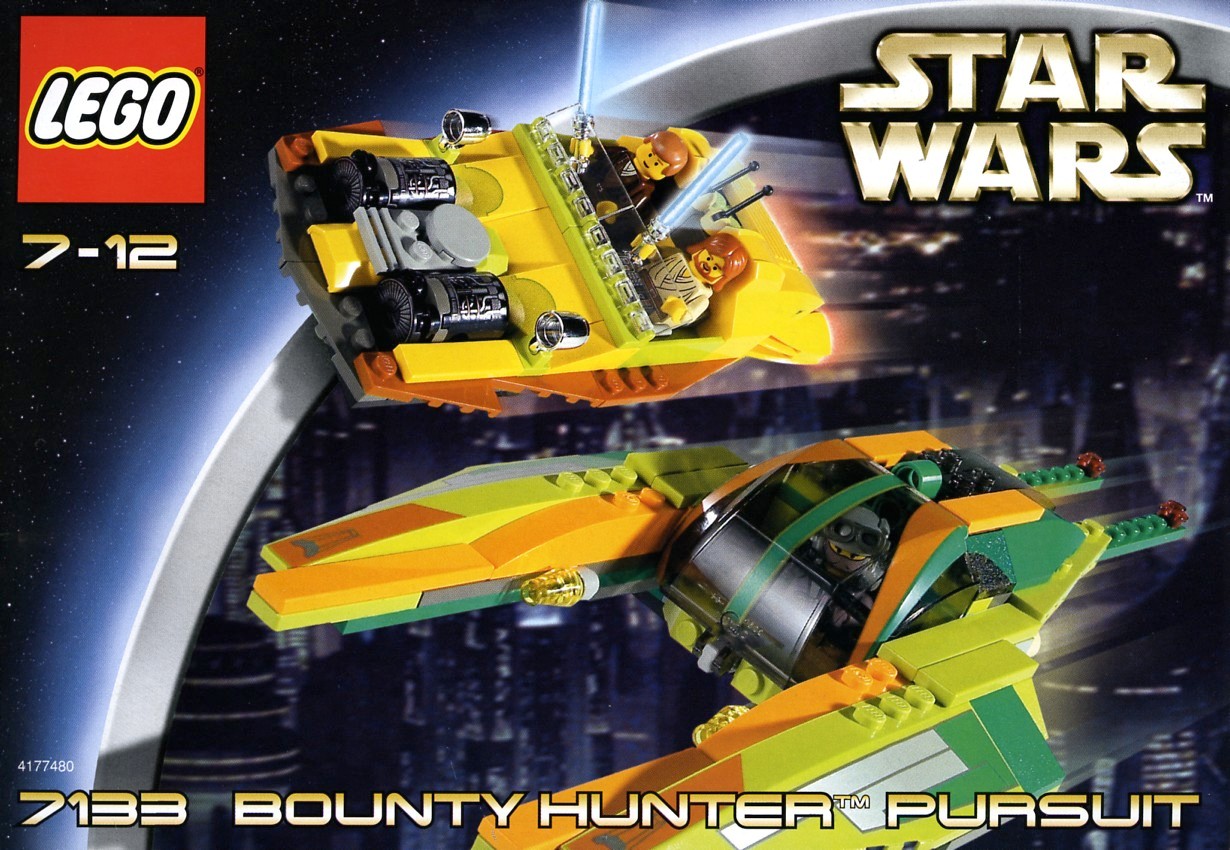 Astonishly, this scene has only been recreated once in 7133 Bounty Hunter Pursuit. It is one of the best parts of the film in my view and seems perfect for a LEGO set as it features two vehicles and some popular characters. The 2002 set is impressive but we certainly need an updated version which might also feature the ASN-121 assassin droid and a small section of the Outlander Club decorated with some neon advertising billboards.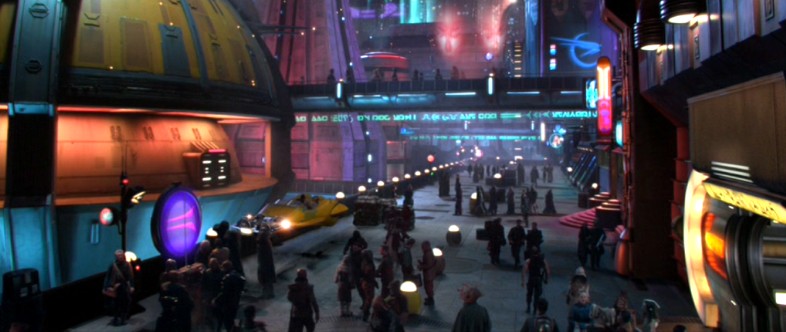 The lower levels of Coruscant are of great interest to me but structures on the surface such as Dex's Diner or the Jedi Temple are probably better suited to being recreated in sets. These locations feature significantly as Obi-Wan searches for the origin of the saberdart and Anakin is dispatched to protect Padmé on Naboo by the Jedi Council. Either one could make an excellent model in my opinion as Dex's Diner is the perfect size for a play set akin to 75052 Mos Eisley Cantina while the Jedi Temple is the centre of much of the action throughout the Prequel Trilogy and scenes from all three movies could be included.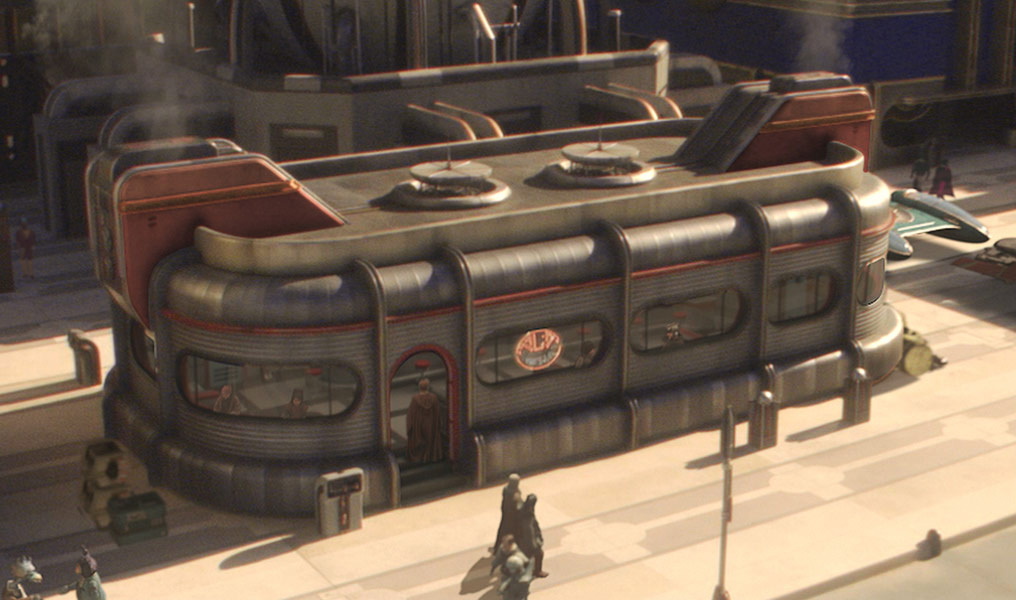 Dexter Jettster is a minifigure I am eager to see and the WA-7 droid could also be interesting but otherwise I think it might be difficult to fill a large Dex's Diner set with desirable minifigures. The diner may therefore be better suited to a set containing around 300 pieces which would also come with Obi-Wan Kenobi and a saberdart accessory.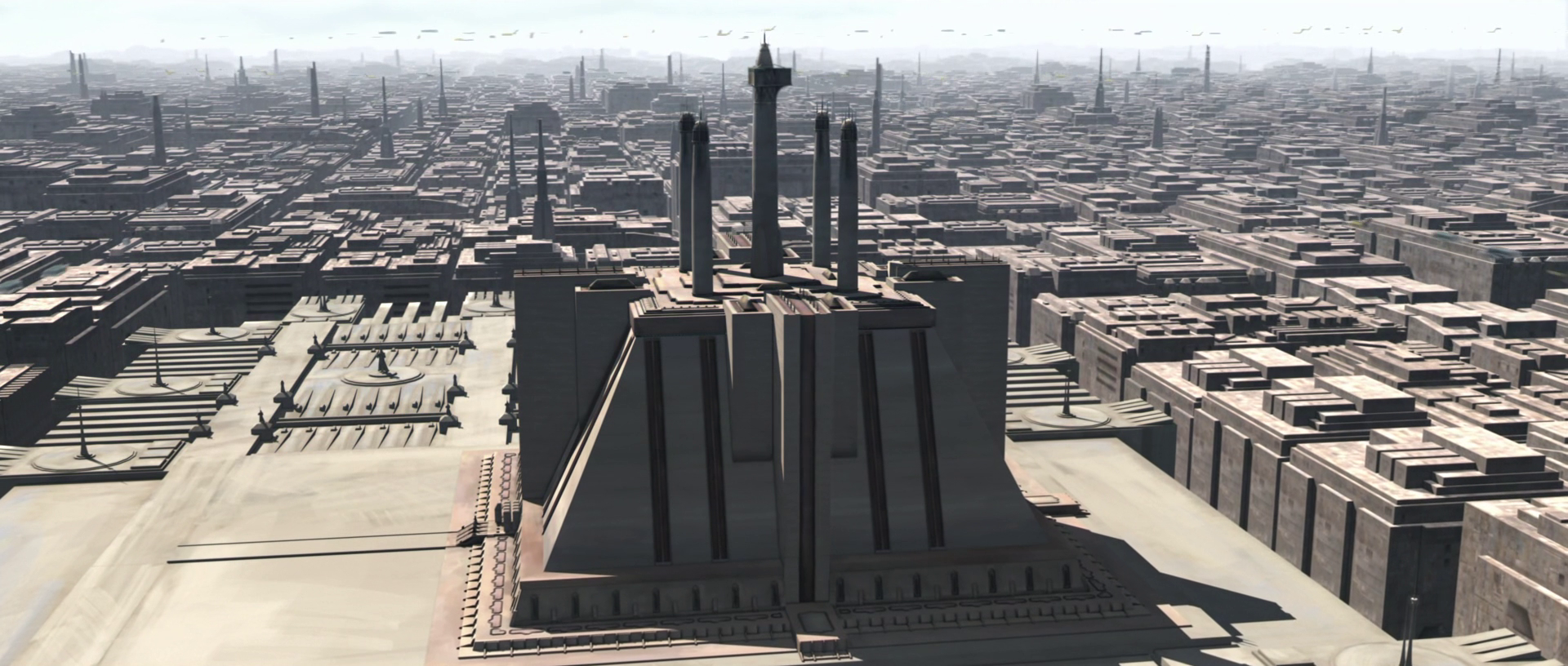 The Jedi Temple, on the other hand, has enormous potential to include plenty of minifigures which are missing from the range at present such as Jocasta Nu, Depa Billaba, Oppo Rancisis, Coleman Kcaj and the Temple Guards. New versions of Plo Koon, Kit Fisto, Aayla Secura and Shaak Ti would be welcome too. There are plenty of different rooms seen in the films and Star Wars: The Clone Wars which could be combined in a single large model similar to 10188 Death Star, although this time with exterior detailing as well as features of the interior. The only possible stumbling block for a set like this is that some adult collectors may not be as interested in a large Prequel Trilogy set as they would be in one based on the Original Trilogy and sales may be reduced as a result.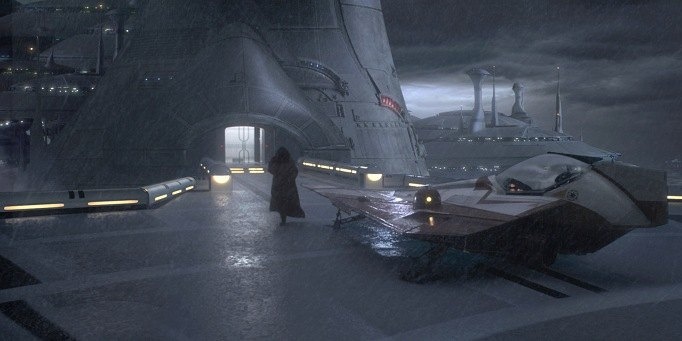 Obi-Wan is directed to Kamino where he finds an enormous Clone army which has been created to fight on behalf of the Republic, based on the genetics of a bounty hunter named Jango Fett. The scenes on Kamino are among my favourites from the film and they are hugely important to the Star Wars saga as a whole so it is a little surprising that the planet has scarcely been represented in LEGO. Lama Su and Taun We are glaring omissions from the Star Wars minifigure selection and both could be included in a small set based on Kamino along with Obi-Wan Kenobi and Jango Fett in his casual attire or a couple of Clone Troopers at different stages of their development.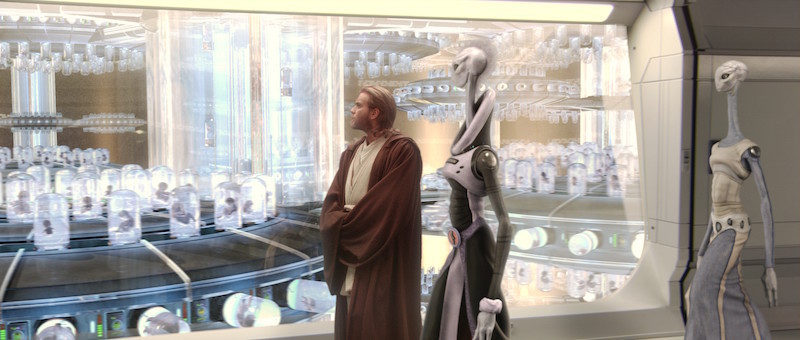 Meanwhile, Anakin and Padmé are on Naboo. These scenes are some of the weakest across the entire saga and would not suit LEGO sets at all, although subsequent events on Tatooine have already been the source for one set and there is the potential for more. 7113 Tusken Raider Encounter is a fair representation of Anakin going in search of his mother and I would be delighted to see an updated version of this set as it would be a fantastic source of Tusken Raider minifigures! However, a slightly bigger set which also includes a Tusken urtya and Shmi Skywalker would be interesting as this is a key moment in Anakin's eventual fall to the dark side.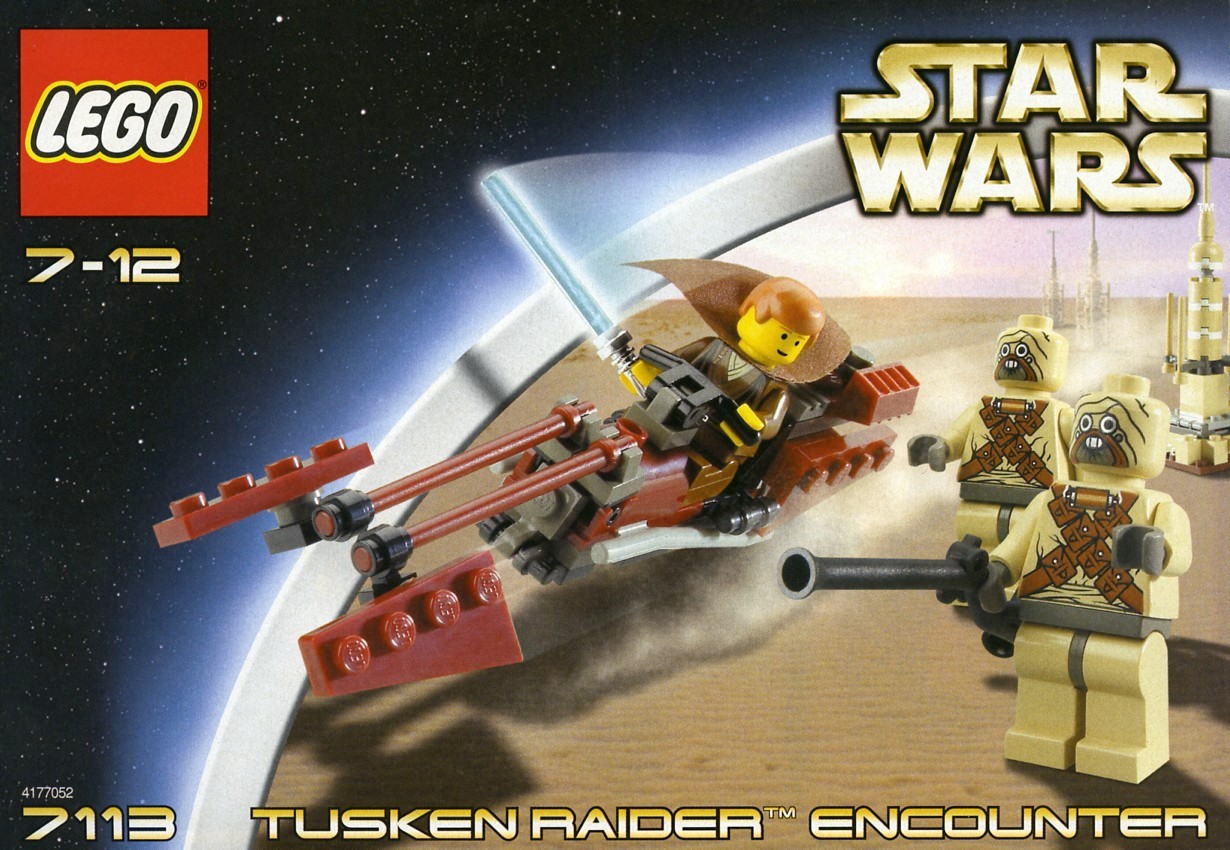 The Lars homestead is another important location and I would be delighted to see the farm represented in LEGO, although the minifigures which would be associated with a set based on Episode IV might be more appealing than those in Episode II. Cliegg Lars has the potential to be a very interesting minifigure but I would much rather see a set containing older versions of Owen, Beru, Luke and Biggs Darklighter. However, that is a discussion for another day.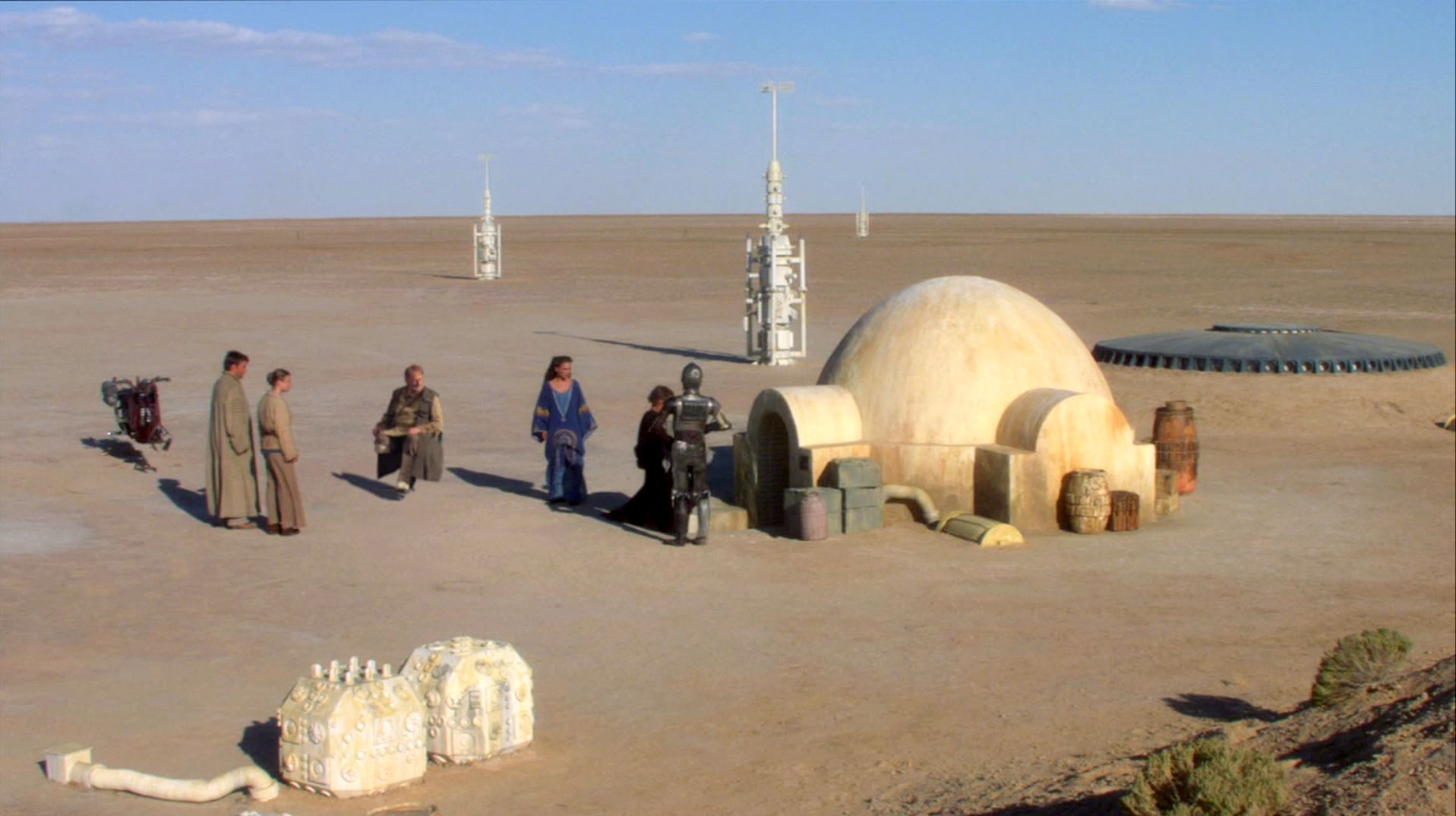 While Anakin struggles with his mother's death, Obi-Wan attempts to apprehend Jango Fett before he leaves Kamino, believing him to be the assassin responsible for the attempts on Padmé's life. The duel between these two characters on a Kaminoan landing platform is a highlight of the film and a small set priced at £11.99 or $12.99 containing Jango and Obi-Wan along with some scenery would probably sell quite well.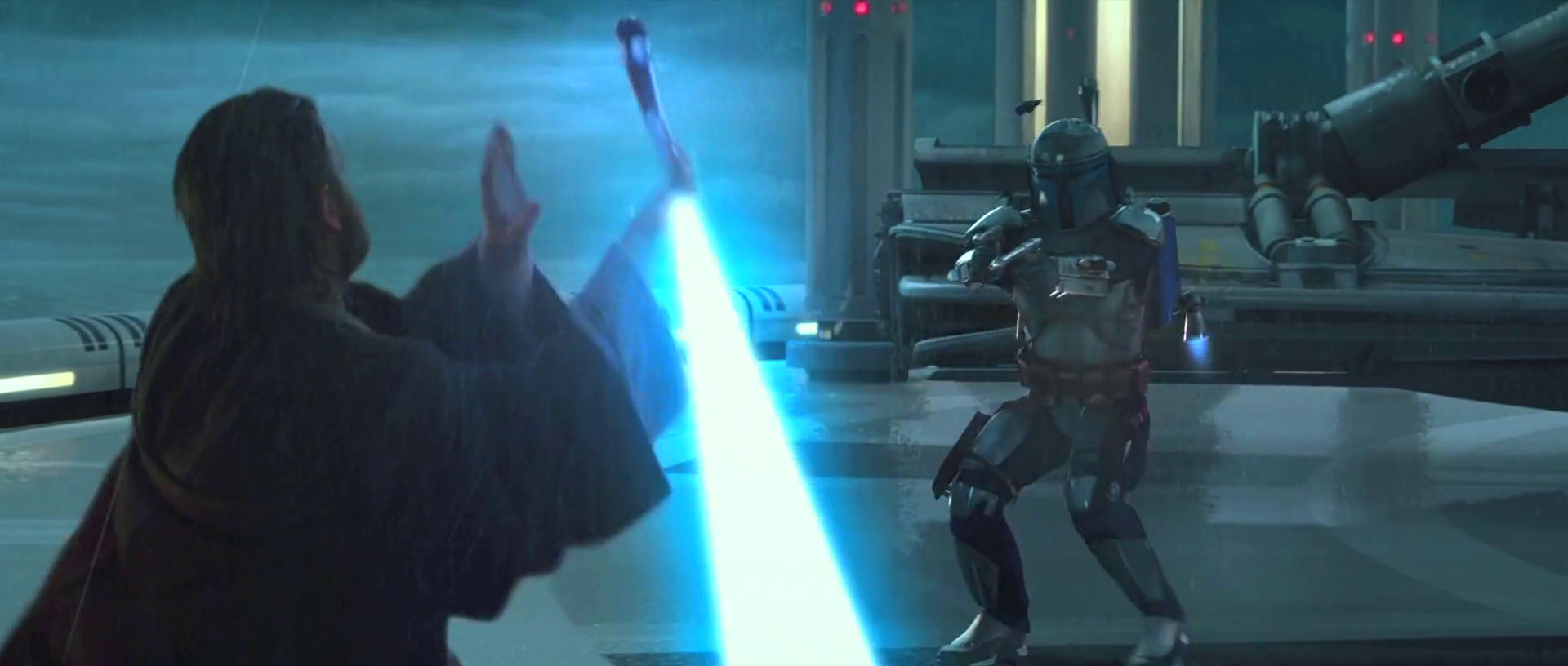 Jango Fett escapes onboard the Slave I and is pursued to Geonosis where Obi-Wan engages him once again in a dogfight among the asteroids surrounding the planet. Both vehicles appeared in 2002 in 7143 Jedi Starfighter and 7153 Jango Fett's Slave I but I think remakes are due, particularly of the latter. The white and dark blue colour scheme looks splendid and it would be nice to see a young Boba Fett made another appearance for those who missed out on 75023 Star Wars Advent Calendar in 2013.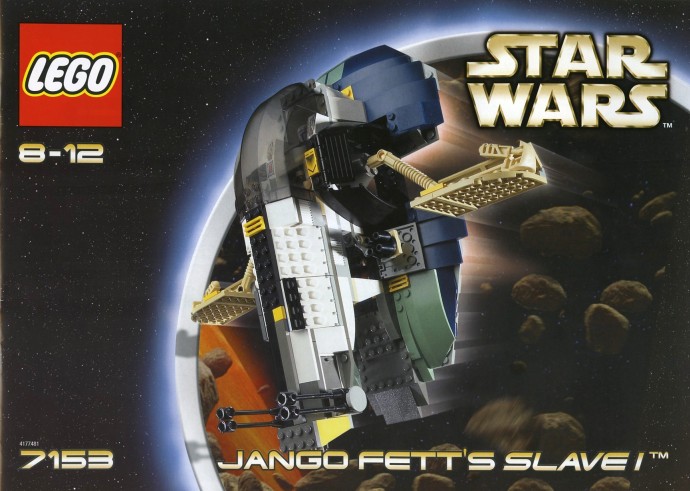 Obi-Wan lands on Geonosis to find Count Dooku and the heads of several major galactic corporations discussing the establishment of a Separatist alliance to oppose the Republic but he is captured while sending a message to the Jedi Council which is relayed via Padmé's H-type Nubian Yacht. Upon seeing his master captured Anakin travels to Geonosis with Padmé in an attempt to rescue him. Few Separatist leaders have been recreated as minifigures which is a great shame, although they could only appear as a small part of larger sets as their council scenes do not lend themselves to being recreated in LEGO.
The H-type Nubian Yacht is yet another example of a chromed vehicle which would look spectacular on display but might prove unpopular as it has little screen time and is not exceptionally popular with fans. I would like to be surprised but it seems unlikely that any of the beautiful vessels used by Padmé across the Prequel Trilogy will ever be realised in an official set.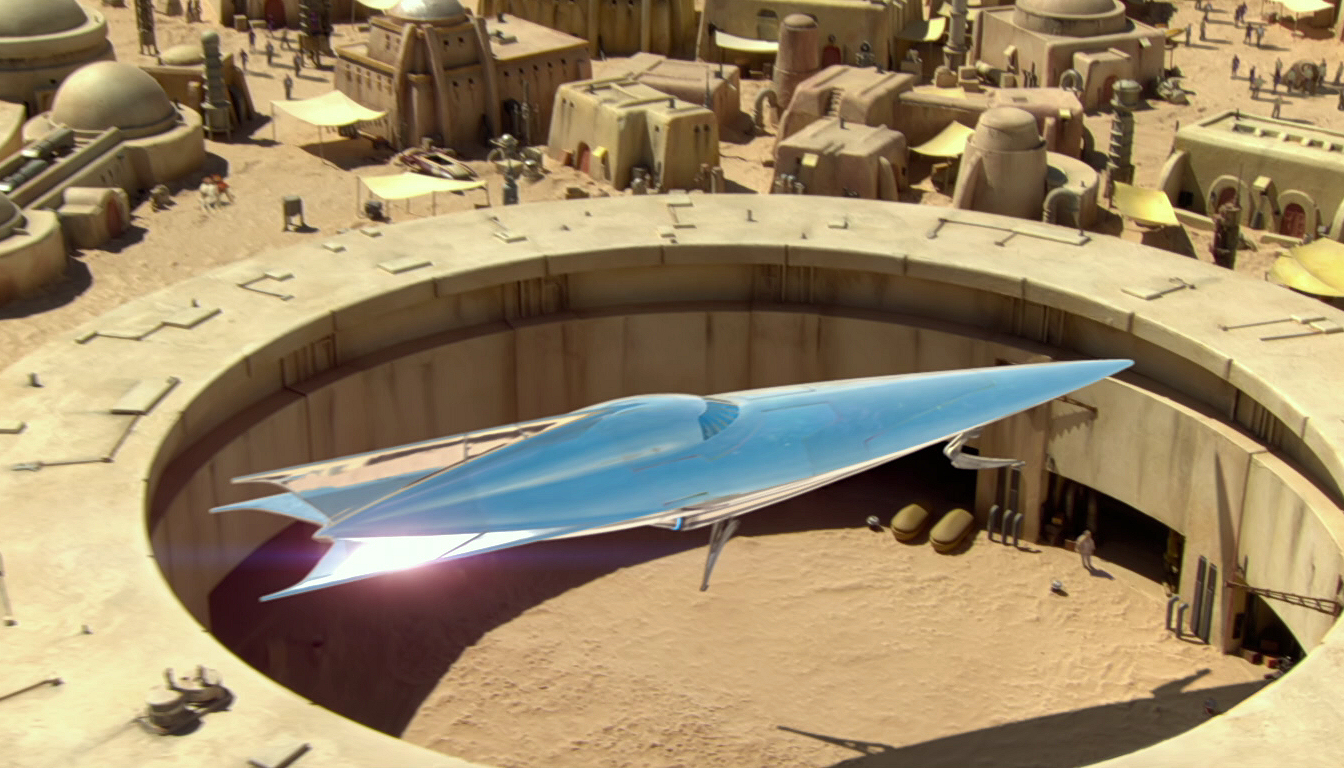 The Geonosian droid foundry through which the heroes enter is a spectacular location and a playset containing moving conveyer belts and assembly arms might be interesting, particularly since this would be an ideal opportunity to produce a C-3PO minifigure without his golden coverings. Something akin to 7596 Trash Compactor Escape from the Toy Story theme might prove successful, perhaps mixing in features of 7199 The Temple of Doom from the Indiana Jones range.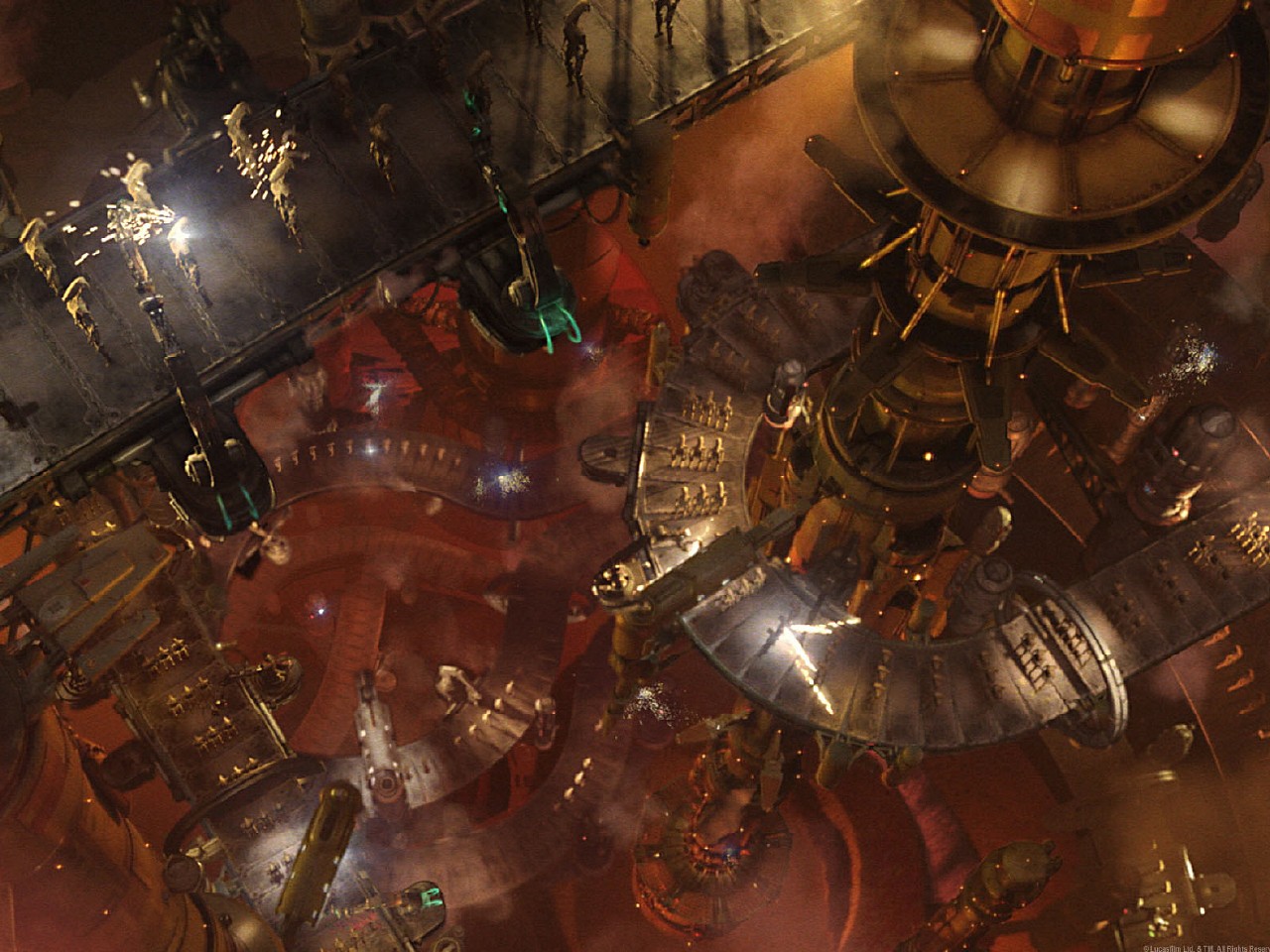 Despite fighting their way through many Geonosians and evading the dangerous machinery which fills the foundry, Anakin and Padmé are captured and sentenced to death in the Petranaki Arena alongside Obi-Wan. The reek, acklay and nexu are released to execute them but Mace Windu and a huge task force of Jedi arrive, slicing through hundreds of Battle Droids as well as Jango Fett and the deadly animals before being surrounded.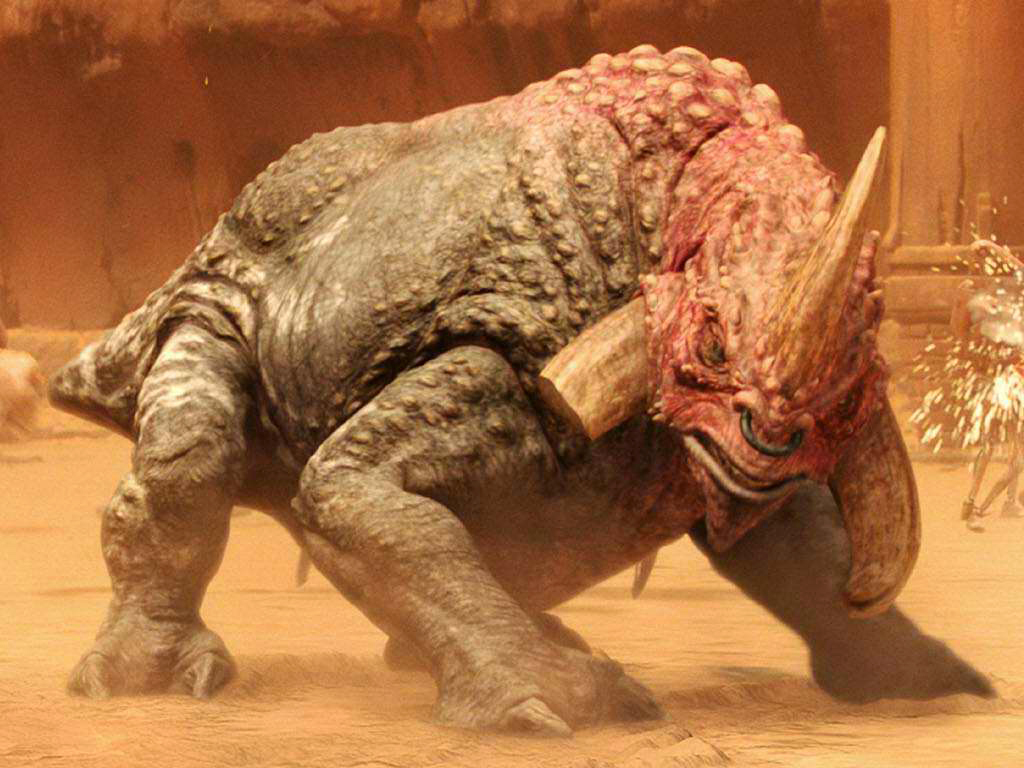 It amazes me that this exciting scene has never been seen in a LEGO set but there have been rumours of a large model which was unfortunately cancelled prior to release. Hopefully we will see another official set based on the arena in future as I am sure it would prove very popular with children as well as adults.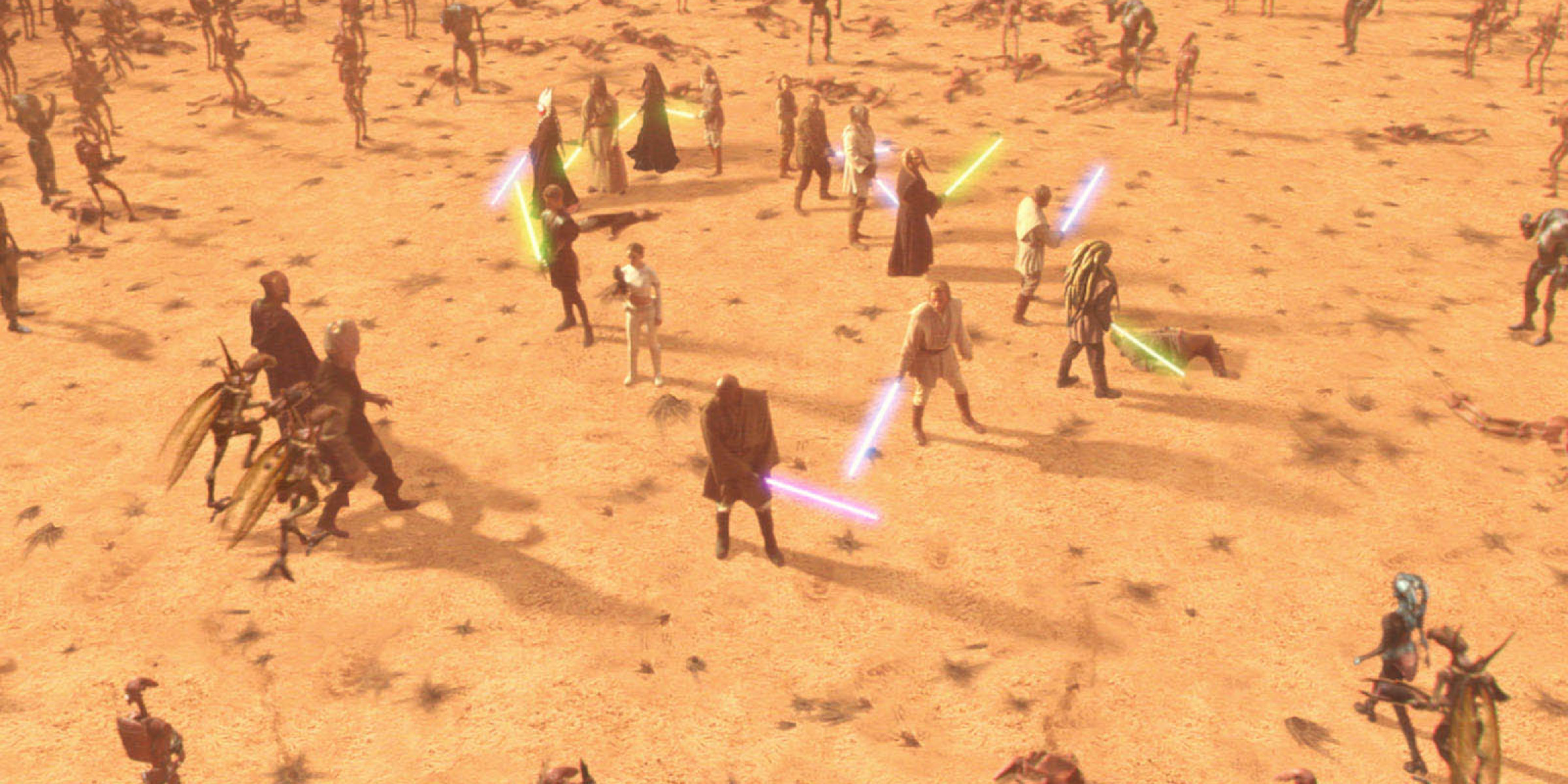 The Jedi are willing to stand fast against the onslaught but Yoda swoops in with a substantial Clone detachment and the group is rescued as the Separatists are taken completely by surprise. Many of the leaders escape in the carnage that follows as the Battle of Geonosis begins but the escape of the Jedi and the failure to eliminate Amidala frustrates Count Dooku, who flees on a Flitknot speeder.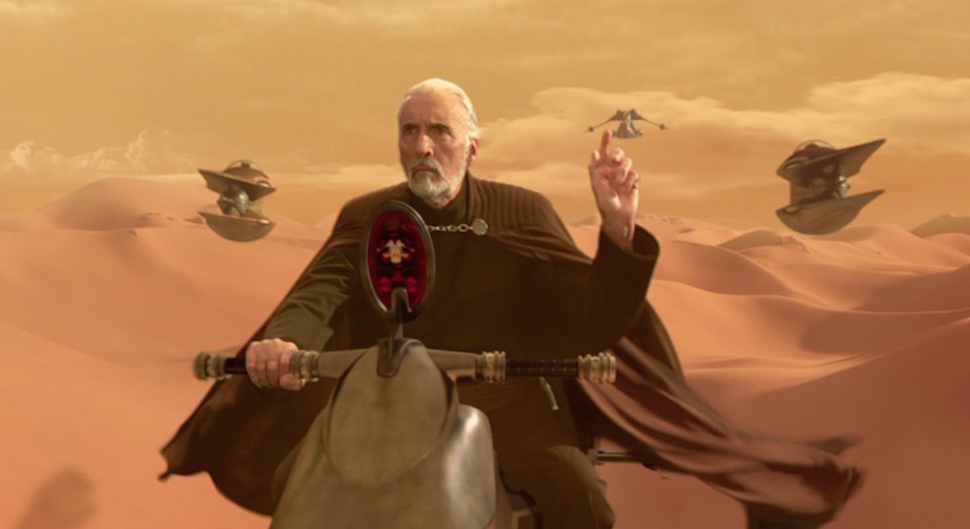 Of the seventeen sets based on Attack of the Clones which have been released so far, thirteen follow the events of the Battle of Geonosis. The AT-TE and Republic Gunship are popular subject matters for sets at a variety of scales and almost every vehicle and troop type which participates in the battle has been seen in LEGO form at some point. However, LEGO are missing an opportunity by not releasing a Battle Pack which consists entirely of Phase I or Phase II Clone Troopers and this only makes sets such as 75089 Geonosis Troopers more bewildering. A Geonosian pack is also overdue in my opinion which could perhaps consist of a Geonosian Warrior, a Super Battle Droid and two Battle Droids with the dark orange design seen in the 2013 range.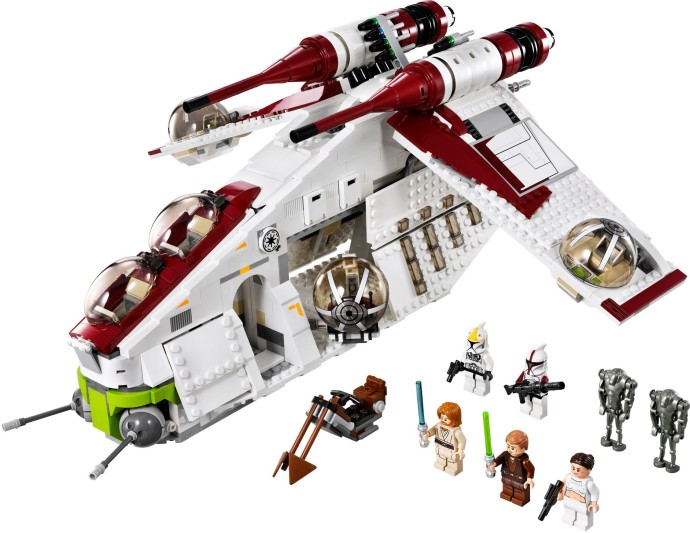 I would love to see a Hardcell-class Transport or a Trade Federation Core Ship, although I suspect neither are sufficiently recognisable to be replicated in an official set. The SPHA-T probably falls into the same category as the vehicle has very limited screen time, not appearing in Star Wars: The Clone Wars at all and only featuring in Attack of the Clones for a matter of seconds. Nevertheless, if LEGO wished to produce a large set based on any of these three vehicles, I would be delighted.
Anakin and Obi-Wan catch sight of the retreating Count Dooku during the battle and follow him to a distant hangar bay far from the primary battle. They engage in a lightsaber duel but are quickly bested by the Sith Lord and Anakin loses his right forearm. However, Dooku is no match for Yoda and he barely escapes on his Solar Sailer, leaving the Jedi to fight a war for which they are not prepared. This scene is adequately represented by 75017 Duel on Geonosis in my opinion and there is no need to expand upon it, although I would be interested to see an updated version of the Solar Sailer following the last effort, 7752 Count Dooku's Solar Sailer, in 2009.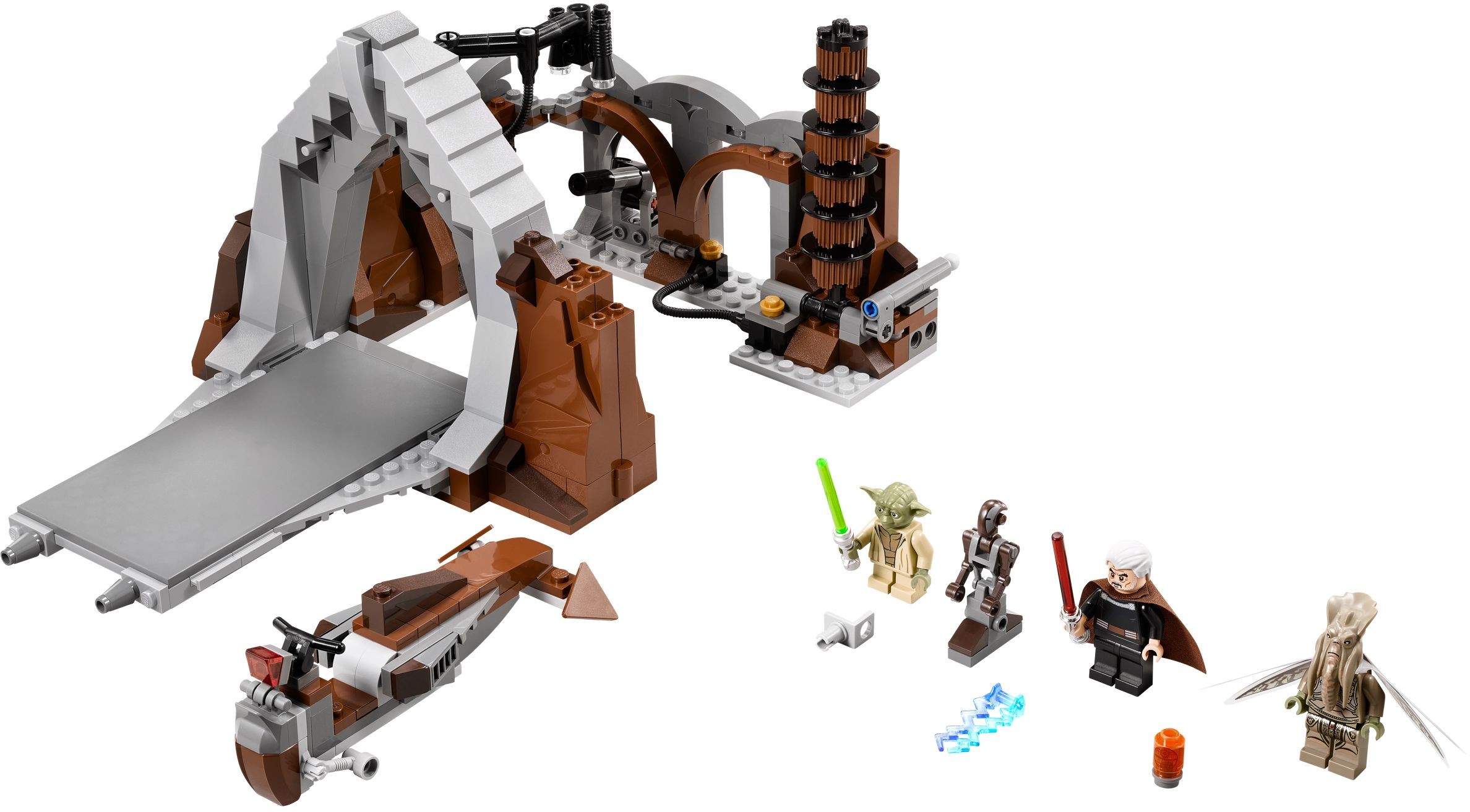 The film ends as Padmé and Anakin are married in secret on Naboo while the Grand Army of the Republic is assembled on Coruscant before being dispatched to fight against the Separatists across the galaxy. The Clone War has begun.
---
As in the first part I am going to conclude by pitching set descriptions for three sets which I think would adequately complete the Attack of the Clones range. I have used some artistic license where necessary to create what I believe to be plausible sets and tried to spread them across various price points.
75203 Coruscant Pursuit - £49.99, $59.99, €59.99 - Anakin Skywalker, Obi-Wan Kenobi, Zam Wesell.
Track Zam Wesell in a dangerous pursuit through the skylanes of Coruscant!
Release the assassin droid from beneath Zam's speeder and shoot at pursuers with the hidden spring-loaded shooters.
Chase the bounty hunter in a customised airspeeder with moveable steering vanes and a concealed storage compartment.
Activate the exploding function on Zam's speeder.
Includes two airspeeders, ASN-121 Assassin Droid and three minifigures!
75204 Droid Foundry Escape - £59.99, $69.99, €69.99 - Anakin Skywalker, Padmé Amidala, C-3PO, R2-D2, Geonosian Warrior, Battle Droid (x4).
Escape the droid foundry on Geonosis!
Turn the gear to move the production lines and assemble the droids.
Watch out for the swinging assembly arms and make sure not to lose your lightsaber or your head!
Help R2-D2 deactivate the conveyer belts and save the heroes before molten metal is released on top of them.
Includes moving conveyer belts, hopper with release mechanism and nine minifigures!
75205 The Petranaki Arena - £149.99, $179.99, €179.99 - Anakin Skywalker, Obi-Wan Kenobi, Padmé Amidala, Mace Windu, Ki-Adi Mundi, Kit Fisto, C-3PO (Battle Droid), Geonosian Warrior, Geonosian Drone (x2), Geonosian Picador, Battle Droid (x2), Super Battle Droid, Count Dooku, Jango Fett, Wat Tambor.
Help Anakin, Obi-Wan and Padmé escape the deadly Petranaki Arena!
Fend off the mighty reek, the fearsome acklay and the savage nexu.
Avoid the collapsing pillars and fight against the Battle Droids with the Jedi.
Watch the battle progress from the Separatist war room and hide the Death Star plans beneath the holotable.
Open the arena for play or close it for display and attach a second set to double the size of the battle.
Includes folding arena walls, war room, collapsible columns, reek, acklay, nexu, orray with executioner cart, droideka and seventeen minifigures!
---
Let me know whether you agree or disagree with my suggestions in the comments below and post your own ideas. Also, make sure to take a look at 'What's Missing? The Phantom Menace' if you missed it last month.
I am considering posting two articles looking at the sets which I think would best complete the Star Wars: The Clone Wars range during April. Let me know if you want me to publish these by commenting below or clicking 'like' on this article.
This series of articles will continue to be published on the last Sunday of each month until the Rogue One range is released on the 30th of September, so stay tuned!
Sponsored content