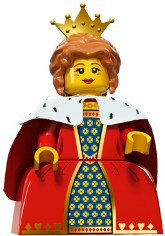 Queen Elizabeth II turns ninety years old today and it also happens to be Throwback Thursday, presenting a perfect opportunity to take a look back at the long history of Kings and Queens in LEGO sets.
You may not be surprised to learn that there have been plenty of them!
Monarchs have dominated the Castle theme for many years but they were absent from the very first set, 375 Castle, which was instead inhabited by knights. However 1979's 383 Knight's Joust yields both a King and Queen who are both dressed quite plainly. Notably, this is one of only three sets to include a King and a Queen.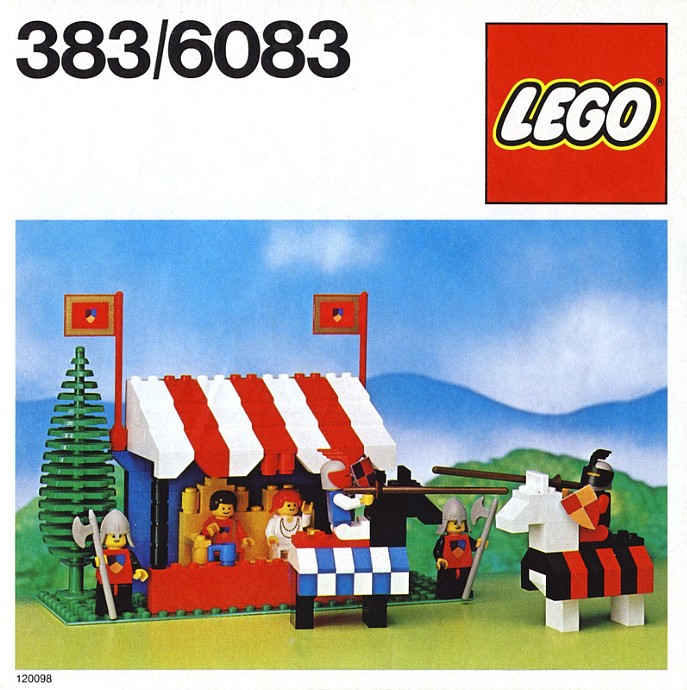 The name of 6080 King's Castle suggests that one of the four mounted knights included is the king, presumably the one with a slightly different shield and a white horse who is lagging behind the others in the image below. 6023 Maiden's Cart and 6067 Guarded Inn, from 1986, also fall under the Lion Knights subtheme and both sets feature a maiden wearing a conical hennin who might be the Queen, or perhaps a prospective Queen.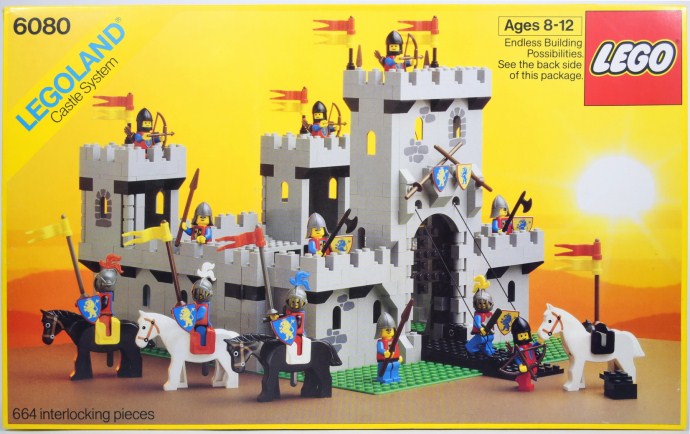 The Lion Knights were succeeded by the Black Knights who occupied 6085 Black Monarch's Castle. Once again the name of the fortress indicates that it includes a ruler known as the Black Monarch but 6034 Black Monarch's Ghost, released two years later in 1990, suggests that the original Black Monarch is actually long dead. Instead it seems likely that the knight with dark armour who appears in both sets is the new King and he wore a black helmet in honour of his predecessor. He is not explicitly shown to have a Queen but a well dressed woman does appear in 1584 Knight's Challenge from 1988.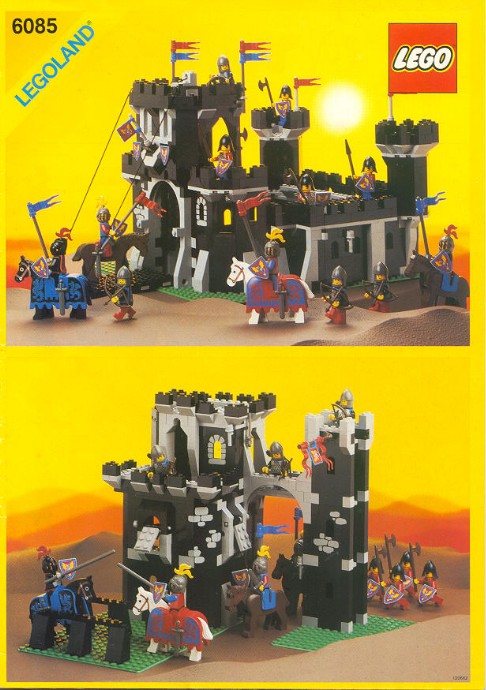 6081 King's Mountain Fortress was released in 1990 and was occupied by the King and Queen of the Crusaders. The King wears armour as usual but the Queen has a dress for the first time, represented by a 2x2x2 slope. The same element continues to be used for this purpose today, although the first one was not printed as has been the case in recent years. Majisto dominated the next few years of LEGO Castle and led the Dragon Knights, though he is not strictly a King but a wizard.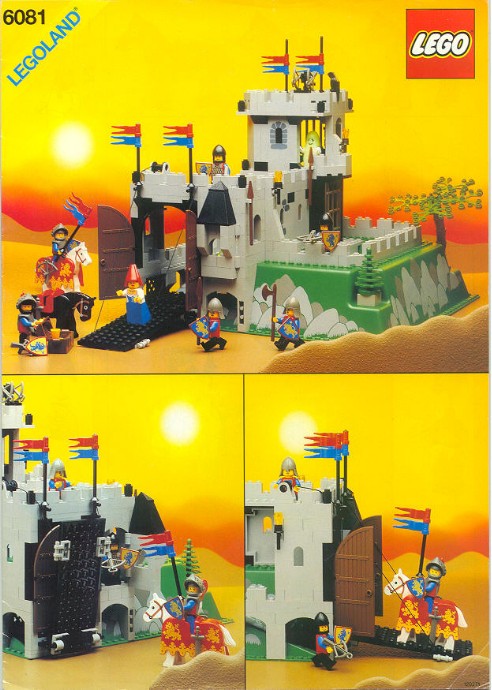 1995 saw the release of the most regal minifigure yet, the King of the Royal Knights. He appears on his horse in 6008 Royal King and 6090 Royal Knight's Castle and even has a carriage in 6044 King's Carriage which is not unlike Queen Elizabeth's State Coach. While the Royal Knights were dressed in bright colours, their rival Fright Knights were ruled by Basil the Bat Lord who sports a black helmet in 6007 Bat Lord and 6097 Night Lord's Castle. The latter set also includes Willa the Witch who assisted Basil in his conquests but neither can truly be described as a monarch.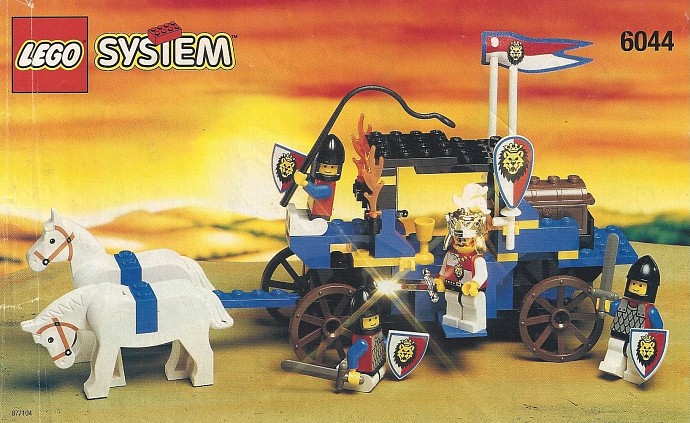 2586 The Crazy LEGO King, on the other hand, was indisputably a monarch when the set was released in 1998. However, he appears to have lacked subjects and this is not entirely surprising given his name which hardly inspires confidence. The Knights Kingdom subtheme, ruled by King Leo and Queen Leonora, commenced in 2000 with 6091 King Leo's Castle and came into conflict with Cedric the Bull, the son of a King from a distant land, who sought to overthrow the established monarchy.
A second subtheme entitled Knight's Kingdom was released in 2004 and 8781 The Castle of Morcia included a King Mathias minifigure. He was succeeded by King Jayko in 2006 but Lord Vladek was a thorn in the side of both monarchs, ruling a neighbouring kingdom with an iron fist and fighting against the knights.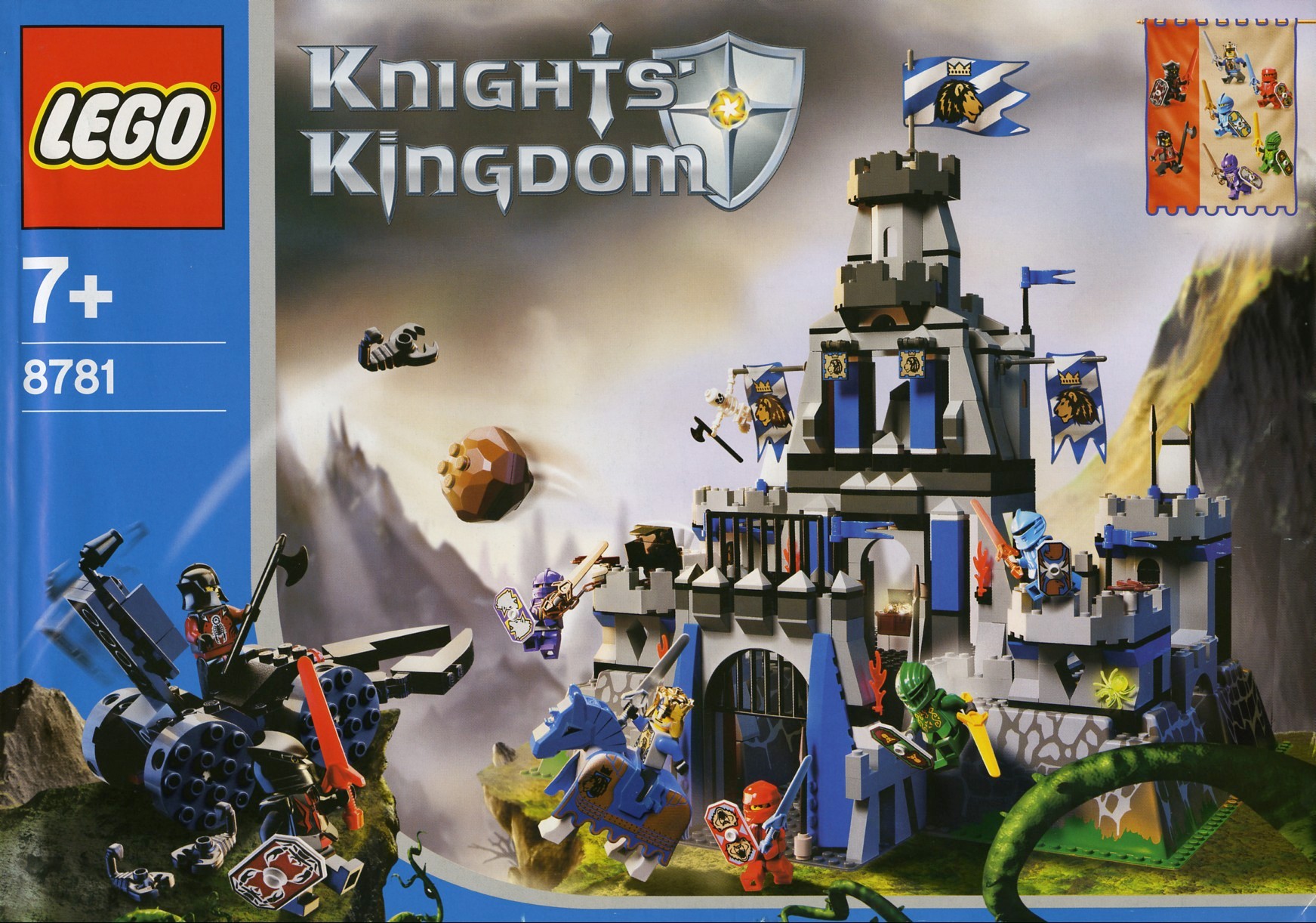 2007 brought about yet another change in leadership as 7094 King's Castle Siege yielded a new King who led the Crown Knights against the evil Skeletons! A Queen also appeared for only the second time since 1990 in 7079 Drawbridge Defence, where she wears a blue dress and a golden tiara. 2009 saw allies emerge for both factions as the Dwarves and Trolls joined the battle, with the two sides led by respective Kings who were the first non-human monarchs.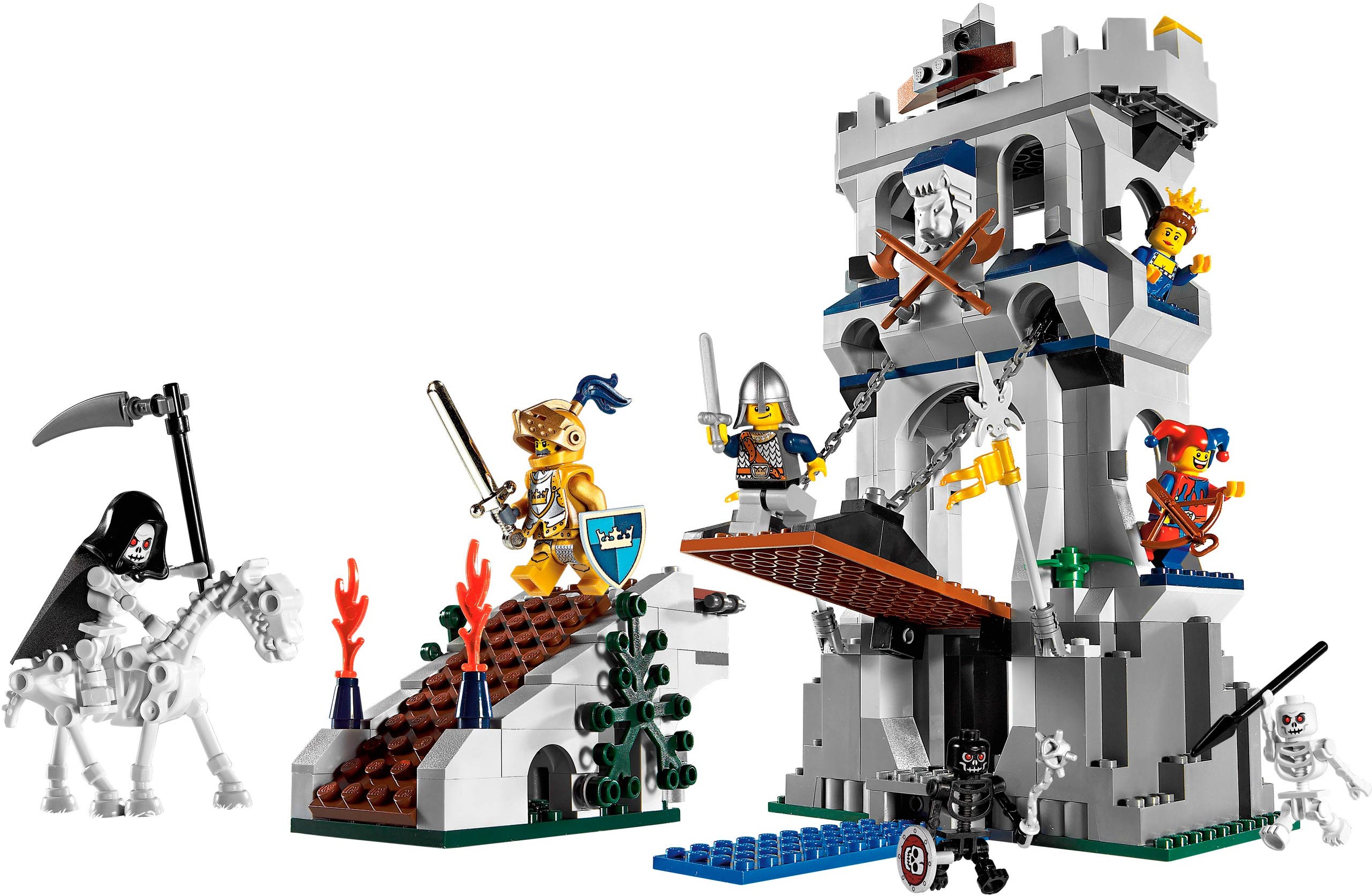 Another King and Queen arrived in 2010 as part of the Kingdoms subtheme. A Prince and Princess joined their parents and all four appeared together in 10223 Kingdoms Joust, a first for the Castle theme. 70404 King's Castle was the last Castle set to include a traditional medieval King but we are bound to see another one join the long line of monarchs in the near future.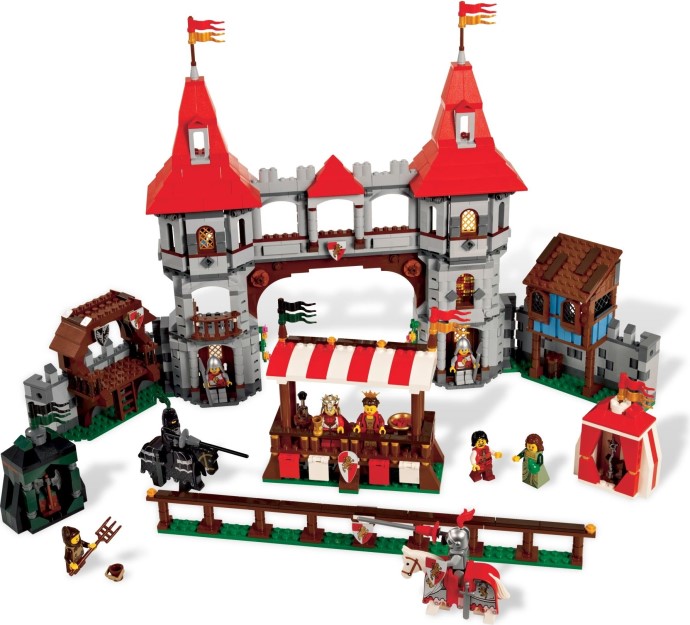 Kings and Queens are not unique to themes based in the Medieval world, with Queen Amidala appearing in 2012's 9499 Gungan Sub. Queen Amidala's attire is very impressive and she has a unique hairstyle to match. Leonard the King Pig rules 75827 King Pig's Castle as part of LEGO The Angry Birds Movie and several monarchs have appeared in the Lord of the Rings and The Hobbit themes, including King Theoden and the Witch King of Angmar. The recent Legends of Chima theme was also dominated by monarchs such as King Crominus and King Lagravis. A vehicular version of Queen Elizabeth II even appeared in 8639 Big Bentley Bust Out, a Cars 2 set!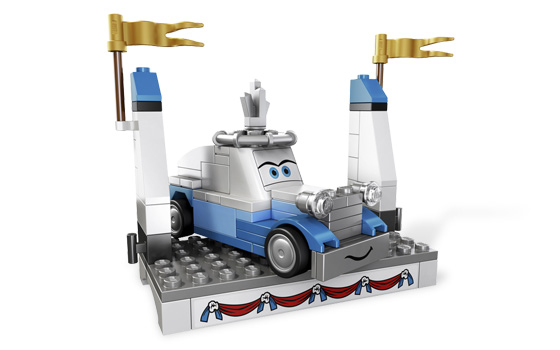 The latest additions to the succession of Kings and Queens have appeared this year in the Nexo Knights, Mixels and Collectable Minifigures themes. 71011-16 Queen includes a new dress and an updated hair element, as did 71008-1 Classic King in 2015. The heir to the throne of the Mixels Medivals tribe, 41557 Camillot, released in February. Meanwhile, the kingdom of Knighton in the Nexo Knights theme is ruled by King Halbert and his consort, both of whom wear spectacular robes and are a perfect example of how minifigure design has developed between 1978 and 2016.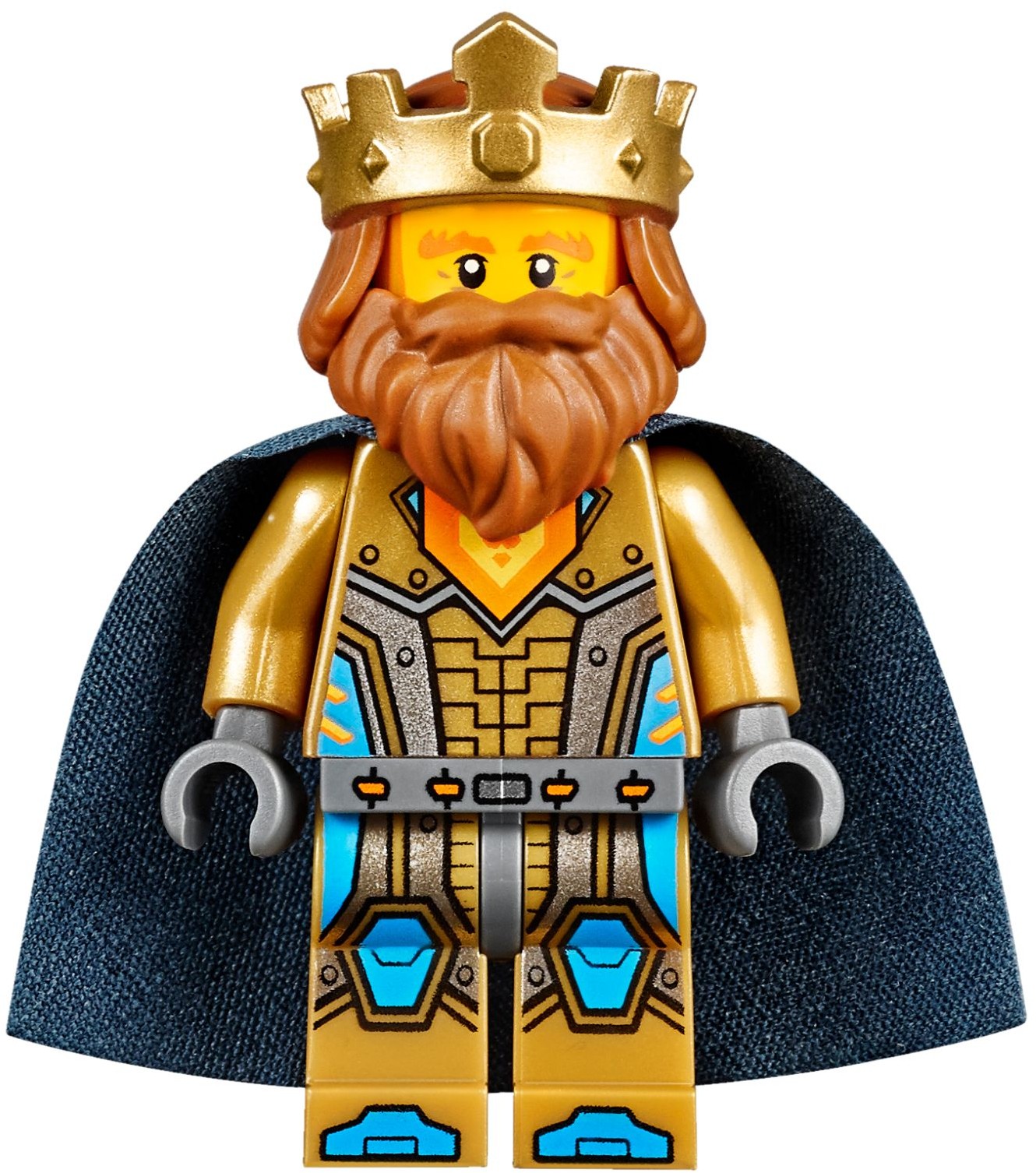 ---
Kings and Queens have long been an integral part of the LEGO product range and I am sure they will continue to be in varying forms. This summer will see the release of 21029 Buckingham Palace which seems to be an appropriate honour in Queen Elizabeth's ninetieth year.