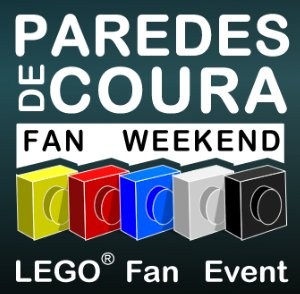 Last week I wrote an article encouraging you to sign up for the Paredes de Coura Fan Weekend 2017.
Last year's event was one of the best events I've been to and it was remiss of me to not to write a report here on my return.
To go some way towards addressing that, and to provide further encouragement for you to sign-up for next year's event, I've been given permission to republish the article about the event from issue 6 of Bricks Culture magazine.
This article first appeared in issue 6 of Bricks Culture magazine, written by Tim Johnson with photography by Andrew Tipping. Visit http://store.republic66media.com to buy Bricks Culture magazine or Bricks magazine.
---
Paradise on Earth
The cows stared blankly at us, unperturbed by the sudden appearance of our bus. Our driver was equally unruffled, politely waiting as the shepherd drove them out of our path and further uphill. He carried on, twisting and turning at some speed along the hilltop roads with the thrilling confidence that only a local driver can command. I could tell that this was going to be a highly unusual LEGO event.
As soon as it was announced, I wanted to be part of the Paredes de Coura Fan Weekend, as I had heard about the unusual setup of Comunidade 0937 when I met some of its members last year. And so my story actually begins not in Portugal but in another remote village some 2500 km away in Denmark, called Skærbæk. The original 'Fan Weekend' is held here, having been organised by the LEGO Group for a decade before announcing in 2014 that they could no longer run the event. A group of fans took over instead and the 2015 event was an even greater success, exceeding 350 participants from more than 20 countries, representing over 30 LEGO user groups (LUGs). The sheer volume of international attendees is one aspect that sets the Skærbæk Fan Weekend apart from most fan-run LEGO shows; the guaranteed attendance of LEGO Group employees is another. Perhaps most importantly, the event focuses heavily on participant camaraderie. There is no requirement for exhibitors to stand by their models all day, for example and the evening parties are quite simply legendary, as I swiftly learned.
---
An Enchanting Idea
Among the 2015 participants were César Soares and Hugo Santos of Comunidade 0937, who had brought with them a breathtaking model. The Enchanted Forest portrayed a medieval, somewhat magical, scene of a castle with a nearby village. It covered an area of more than 10 square metres and contained over 600,000 LEGO elements, so naturally one of my first questions was how they acquired so many pieces. When they told me their LUG lent them the parts from a centralised collection, I couldn't believe it at first.
"The collection is the result of nearly ten years' work," Hugo explained. "We want people to build and we realised not many people could afford such a huge quantity of elements to do a display like this. It would be years and years of collecting parts."
"Someone has an idea, we decide to make a display and we use the parts," César said, matter of factly. "Everybody has the same access to the parts; there is no privilege. If we don't have the necessary parts, we talk to the people in charge to find out if it is possible to buy them. Fortunately, our LUG can sponsor the parts not only for this project but also others running in parallel. We try not to focus on just one display, so we can rotate them and present something new every year."
The idea in this instance had been César's. This sports and physical education teacher had started LEGO building as an adult only a year earlier but the whimsical, ramshackle houses with curved roofs that he posted online soon caught the attention of Comunidade 0937 members. Inviting him to bring some to a LUG meeting, they were horrified to hear he couldn't as he was pulling each creation apart to build the next. "No, no. We need to talk," Hugo said to him at the time and César was introduced to the LUG's amazing collection of parts.
---
Seeding Plans
Soon, the idea for The Enchanted Forest was hatched. With Hugo's guidance and the LUG's assistance, César learned what was involved in creating a large display and a few months later, the remarkable result was ready. It was displayed at the Paredes de Coura show in 2015, at that time still a local event, and later shipped to Skærbæk for its first international outing, which is where I first saw it. I was also present at its second international appearance, BRICK 2015 in London, where I met the ambassador of Comunidade 0937, Miguel Reizinho. I told him how amazed I was by his LUG's special arrangement.
"We have basically done something that history has proved does not work: we practice communism. But it works for us! And no, it's not easy. There are 50 or 60 members but probably only 20 to 30 who are active. Sometimes, there's a lot of head-butting. But we are friends, first of all, even after all these years."
Later on at BRICK 2015, a special announcement was made by LEGO Group representatives. Jan Beyer and Kim Ellekjær Thomsen, from the company's Community Engagement Team, told attendees that there would be a second Fan Weekend, in the same mould as Skærbæk, to be held in Paredes de Coura in June 2016. The company constantly supports hundreds of events run by LUGs around the world, by providing free and discounted bricks and sets but these two Fan Weekends would receive a greater level of support under what the LEGO Group now termed 'Hub Events'. I asked Kim what this new tier offered and why it was introduced.
"Globally, there are now more than 1200 fan events a year, and that's just the ones organised by the recognised LUGs. Sadly, we can't go to all of them and we have a limited number of LEGO designers that we can invite. So it makes more sense to have key events where we can guarantee the presence of one or more members of our team and that we will do our best to get a designer to come as well."
Kim and Jan had attended the Paredes de Coura show in the past, where they noted that the necessary foundations were present, so challenged Comunidade 0937 to make the event an international one.
"They proved that they can drive events of this scale and that they are very structured in their approach to it," says Kim.
"The venue and the community around it is also very strong and dedicated to doing it. The venue in Skærbæk has been an important team player since day one: they really want that event to happen. In Portugal, it's the local council and the entire community backing it up. It's a whole different experience; it's fantastic. Luckily, Comunidade 0937 said they would love to, so they tied-in with members of other user groups and created a steering committee."
This relationship between Comunidade 0937 and the local council, particularly the mayor, was stronger than I initially thought. We were all surprised when we learned that the registration fee for the event, a mere €100 (US$110 or £80 at the pre-Brexit rates of the time), would cover everything for the three days. Naturally participants bought their own flights but the rest was laid-on, from that initial exciting bus trip from the airport to the town, to accommodation and all meals. The exhibition itself, which filled the foyers and hall of the local cultural centre as well as an additional marquee, was free for visitors and included a series of talks and a film festival of LEGO animations.
Our exhibitor lounge had a constant supply of treats served-up by a proud crew of locals, from free beer to an ever-changing array of Portuguese delicacies. You may be familiar with Pastéis de Nata, the famous custard tart; believe me, they are just the tip of the Portuguese pastry iceberg. On top of the usual LEGO-related activities like auctions and presentations, there were team games on the local riverbank and a bus tour of the tiny surrounding villages where we were welcomed into a restored 18th century shop and climbed a hill to peer into quaint communal sheds for storing corn. Perhaps this is where they got the idea to share their LEGO pieces!
We did manage to spend some money of our own though, when we cheekily sloped-off one evening to an unsuspecting local bar to watch England play in Euro 2016. However, with bottles of beer costing a mere €1 each, our livers took more of a pounding than our wallets. A separate food festival also happens in the town on the same weekend, and so there was a plethora of local delicacies to sample, along with stage acts ranging from folk dancing to an ABBA tribute band, swiftly followed by an accordion player and then, a Frank Sinatra impersonator. At this point, I was certain that Paredes de Coura Fan Weekend was not only an unusual LEGO event, it was also my favourite yet.
---
A Forest of Parts
It got better still. One afternoon we were ushered into the secret room where that astonishing parts collection of the LUG is stored, rent free. At first, all I could think to ask was, who sorts it all? The answer is that everyone pitches-in but on the whole, the task is willingly borne by Miguel Guerreiro, a core member of the LUG who forged the initial relations with the mayor and is described as "the glue who holds everything together" by his fellows. The sharing began because of him, too, when a few core members were making a large Pirates display, explains founding member Luis Baixinho. Every LUG member who participated in that display chipped in with parts.
"The problem was that afterwards, we didn't know whose parts were whose," explains Luis, "so we decided the model would stay with the community and we could all use it for displays. Then Miguel said; 'I have a large collection and I'm not going to be using all the parts that I have for all of my life. Why not go the further step; my collection goes to the club?'"
Other members soon began to donate their parts, the mayor funded the purchase of yet more and the annual LUG support from the LEGO Group was pooled as well. "I think it also created a state of mind," Luis continues. "People seemed to enjoy the idea of it. It's important for people to know that if they, for instance, purchase 1000 yellow bricks but they only need 200, they can come here and exchange the other 800 for similar parts that they want."
Seven years later, the parts collection of Comunidade 0937 is at a level that sends any LEGO fan into slack-jawed astonishment, making dreams like César's Enchanted Forest an achievable reality.
---
Balancing Act
"We try to give people the tools, if they have the talent," says Miguel Reizinho. "Of course, this is also a delicate balance. We don't want people to join us just because they know about the bricks, so we have a strict policy that we get to know the person first. The person appears at our meetings and we get to know them face-to-face."
"We invite the person, not the other way around," adds Luis. "Most of the people in our LUG come here to build and the build stays. But we don't have formal rules, just what you might call common sense guidelines. I think the trust between us is the essential part." Coming to this remote township from places as far away as Porto and Lisbon, as many LUG members do, would be a problem in terms of accommodation if the mayor did not have that covered also. "We have a space in the centre of town, our headquarters, called Caixa de Brinquedos - the Toy Box. It's a permanent exhibition space and also has bunk beds for eight with kitchen and bathroom facilities. Kids visit as well; there is a play area, games and we hold workshops there, two per month." When we were taken to visit this beautiful space the following day, I wondered if the mayor's support for this LUG could get any better. "None of this would be possible without the city supporting us," Miguel says gratefully.
---
The Beginning
This remarkable relationship and the principles of the LUG are quite unique in the world and the Paredes de Coura Fan Weekend is an equally unique event as a result. "You could say that this one in Portugal was the testing of the new Hub Events support program," says Kim. "We don't want the Fan Weekend events to travel around so that one year it's Italy, the next it's Poland - we need to build the intimacy and the community feeling around being in that particular place, as it has in Skærbæk. In my dream scenario, in five to ten years, we might have as many as six or ten Hub Events happening globally."
With more than double the anticipated number of attendees, who undoubtedly all came away sharing some emotional attachment to this town, it is clear this first event was an unmitigated success. One person noticeably absent, however, was César Soares; the creative force behind The Enchanted Forest which had stood proudly just inside the entrance to the exhibition. This was because César was in Billund, welcoming his wife and child to their new home in Denmark. Some months earlier, César had achieved the ultimate dream of every LEGO fan: a job with the company as a product designer – a remarkable achievement given that it was less than two years since he had picked up the brick as an adult and surely one he owes in no small part to the help of Comunidade 0937. Sad as it was that he could not celebrate the event, it was heartwarming to know that his particular magic will soon reach children all over the world, in the form of new LEGO sets.
We all left the event with a little of the magic of Portugal, certain to return next year.
---
To find out more about the 2017 event and to sign up, visit Fanweekend.pt. I hope to see you there!
---
This article is Copyright Republic 66 Media Ltd, 2016. If you enjoyed this sample article, Bricks Culture magazine is released quarterly in print and digital format. Bricks magazine is released monthly. International delivery is available. Visit http://store.republic66media.com