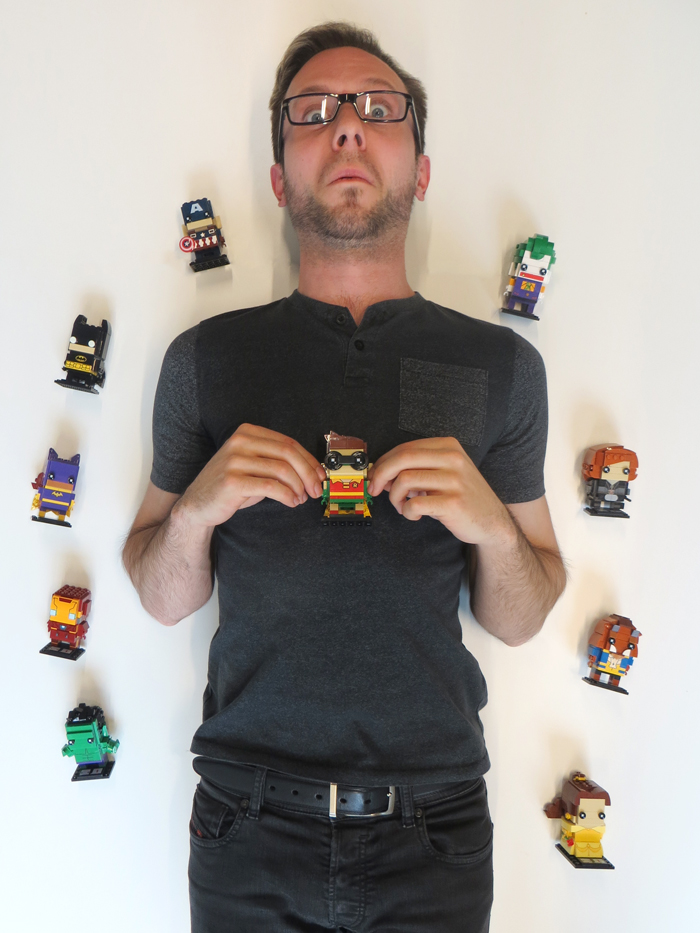 The BrickHeadz range marks a considerable departure from the style of existing LEGO products and the story behind its inception is similarly unusual. We are delighted to have had an opportunity to speak with Austin Carlson, the lead designer of the BrickHeadz, about the circumstances surrounding the creation of the new theme!
How did you come to work for The LEGO Group?
I've been a LEGO fan since I was three so trying to find LEGO related news was just another part of my daily routine and I found a Graphic Design position opening posted on Eurobricks. I also want to give a quick shout-out to BZPower where I started being a part of a LEGO online community!
I've always found a passion with character design and I am obsessed with the LEGO Minifigure so it felt like the perfect job and it is! So I sent my material, flew over from the States for an interview after I graduated from Kutztown University, and now I make a living in Denmark working for the LEGO Group!
How did you decide upon the proportions and shape of the BrickHeadz?
The answer to that question may not be what you expect it to be… It was actually based on an elephant… A bit odd, right? The very first LEGO BrickHead (or Blockhead, the name I was calling it at that time) was a little gift for my friend and coworker Tobey Brown (below). She's a big fan of elephants and cuteness in general so I made a little stubby Elephant buddy that later evolved into the template for other Blockheads. Fat heads, chubby bodies and stubby limbs are a standard formula for cute!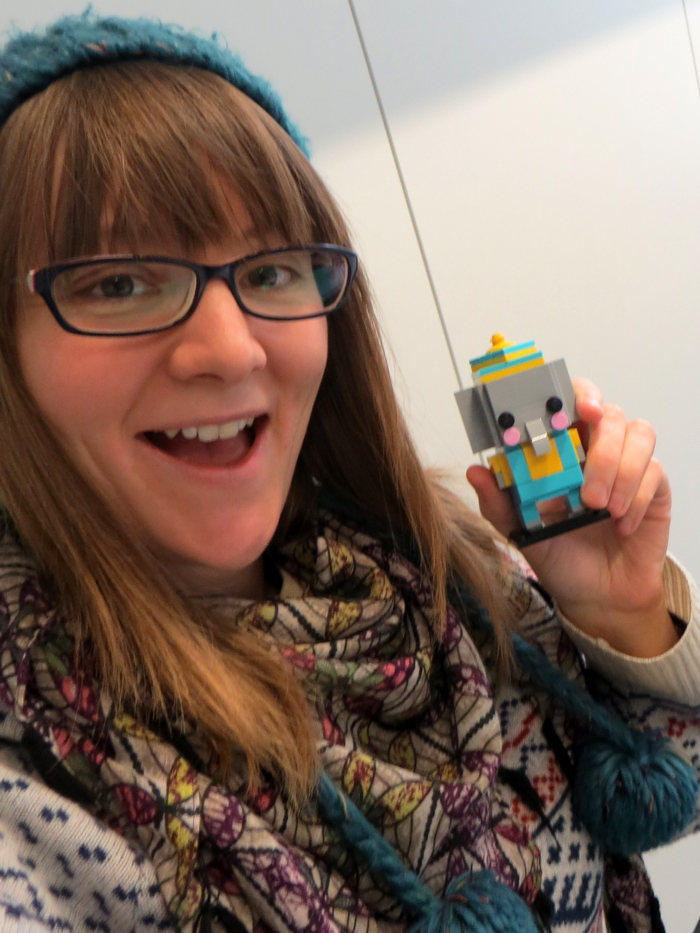 Were any other design templates considered during the development process?
Oddly enough, no. There were minor changes from the original design but for the most part it stayed the way it was.
Did the BrickHeadz take any influence from other collectable figurines?
I see a lot of talk about the influence of Pop! Vinyl and CubeDudes but I can't say it was that. This project wasn't started like our normal ones where we have a brief and find a solution. I was building these in my free time and Matt Ashton told me to pitch it as a project. It was never intended to be a product, it just happened to become one.
How do you typically go about designing a BrickHeadz model?
The start is a lot like a LEGO Minifigure where I note the most important icons of the character and start from there. So for example, the startup for the Comic Con Joker BrickHead was intended to be more "classic" Joker so we wanted a tuxedo suit feel and a more slick back pointy hair for him. And the Joker is always known for his smile so we knew we needed that and Nic Groves added his big flower to him to capture his tricky clown nature. The same could be said with Superman's traditional curly-Q hair and how we captured that through a Unikitty tail!
How did you decide upon the twelve characters revealed/released so far?
We start with a small brainstorm on what we think will be cool and then discuss it with our license partners. They give us feedback and from there it's a bit of a back and forth until there's an agreement for the lineup.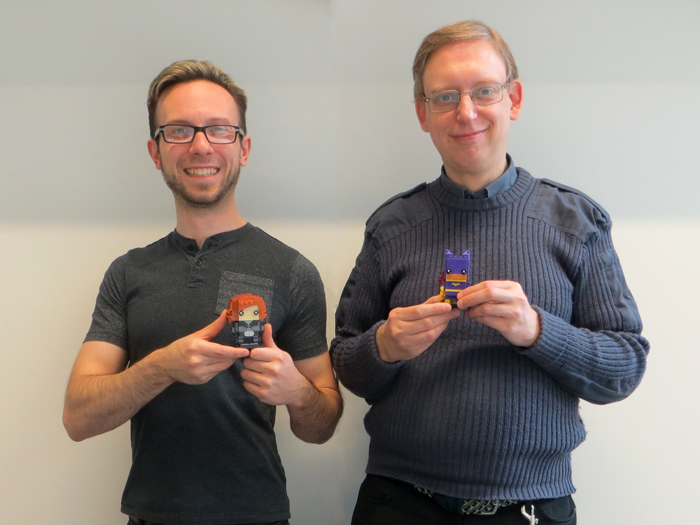 Hulk is traditionally depicted as a taller and bulkier character than his fellow Avengers. Did you consider designing a larger scale BrickHeadz figure for 41592 The Hulk?
We really thought of everything, or almost everything with this line. With so many different characters we've built we saw what worked and what didn't. I mean, after we made over 300 different characters (seriously, we did) we saw what worked and what didn't. We found Hulk much cuter sharing the same scale as all the rest but making his arms look beefier. BrickHeadz has a bit of humour to it so having Hulk the same size works.
Which is your favourite of the BrickHeadz revealed/released so far and why?
That's difficult! I think it may be Black Widow because of the story attached to the build. LEGO BrickHeadz may seem simple, until you start designing hair. I designed the majority of the build for Black Widow but I could not get the hair the way we wanted it so she was handed over to Bjarke Madsen (below).
After he took a shot at it and she was passed again on to Pablo Gonzalez. It was almost a telephone game of hairstyles! We kept passing it around until we finally got satisfied with it. I built the final version of the hair but it was a combine effort of three designers to get it right! I can still spot which designer contributed what to that hair!
Many thanks for speaking with us Austin and we look forward to more BrickHeadz sets in the future!