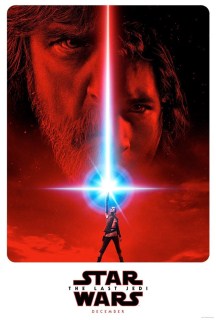 Star Wars Celebration is in full swing and the highly-anticipated first trailer for Star Wars: The Last Jedi has arrived! It features plenty of new vehicles which appear suitable for recreation in LEGO and many of the major characters introduced in Star Wars: The Force Awakens also make an appearance.
You can find the trailer and some analysis of how what we have seen so far might relate to the upcoming range of LEGO products after the break...
The marketing for the recent Star Wars films has been exceptional and I think this trailer maintains the impressive standard we have come to expect, showing us a broad range of different settings and characters but giving few hints towards the plot. The narration raises some fascinating questions and the imagery is fantastic, with the below shot of Kylo Ren's shattered helmet being a particular favourite of mine.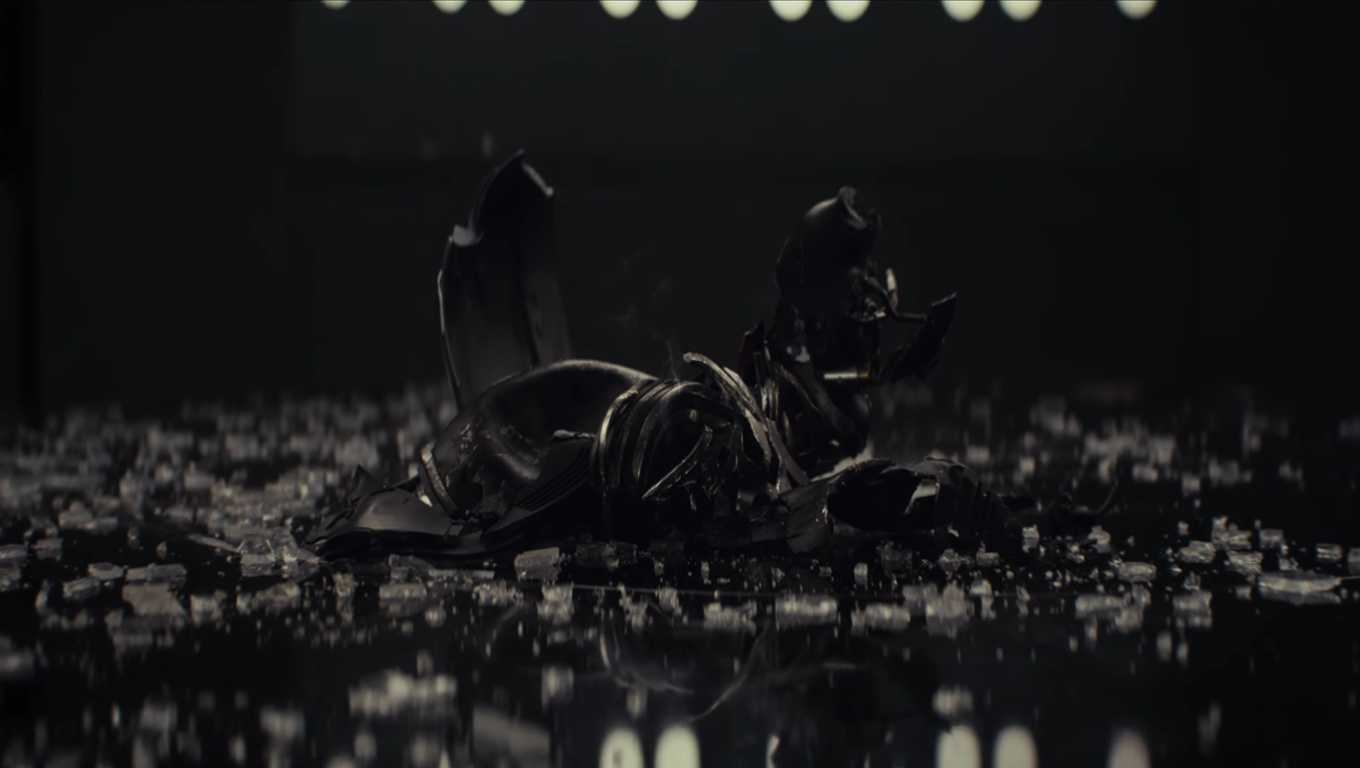 ---
When discussing the sets which are likely to stem from the film we must acknowledge that we have only seen a tiny snippet of footage and that there are almost certainly a number of characters, vehicles and settings which have yet to be shown. However, previous Star Wars trailers have revealed many of the vehicles which appeared in the first wave of sets based on the movie and I imagine much the same will apply in this case.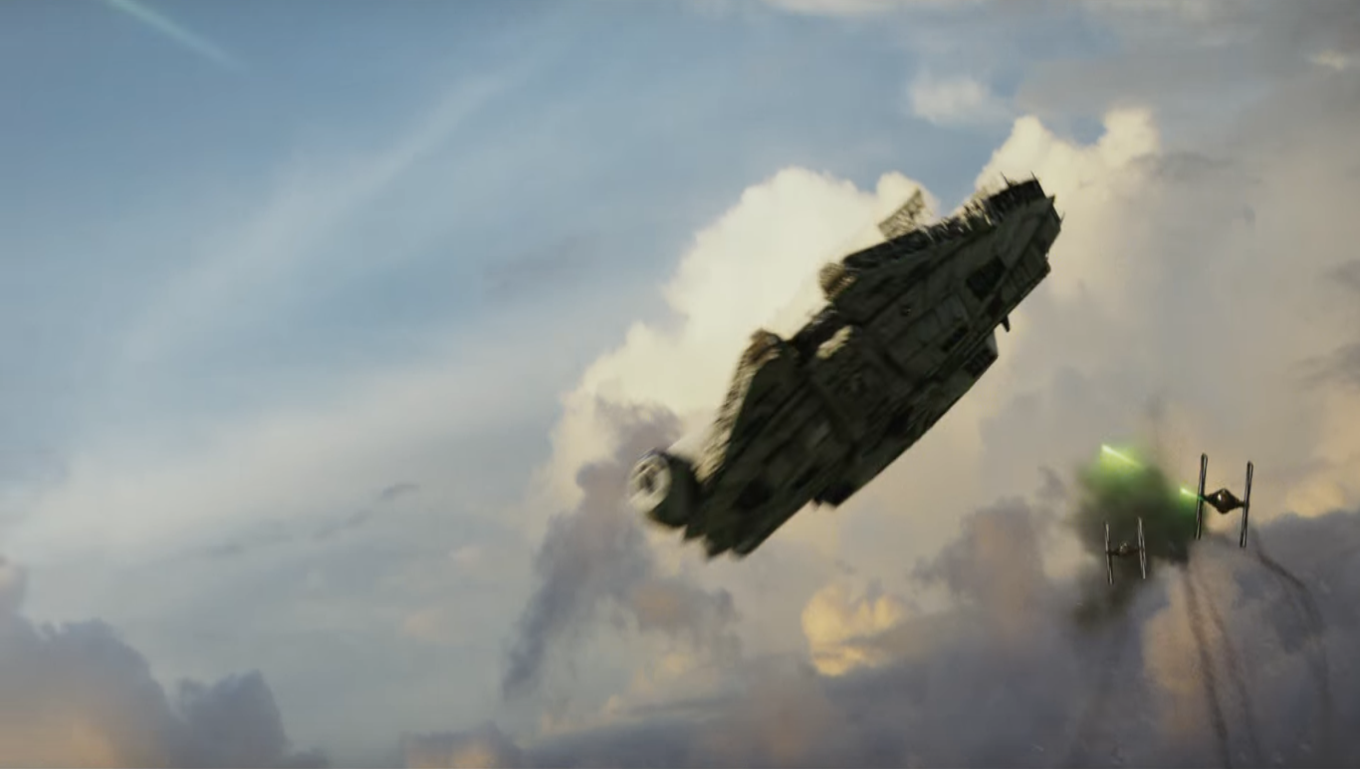 I am confident that these fighters, presumably deployed by the Resistance or a mercenary force, will appear in the first or second wave of Star Wars: The Last Jedi sets. Their shape and size appears appropriate for a relatively small model which could offer tremendous play value based on swooshability alone!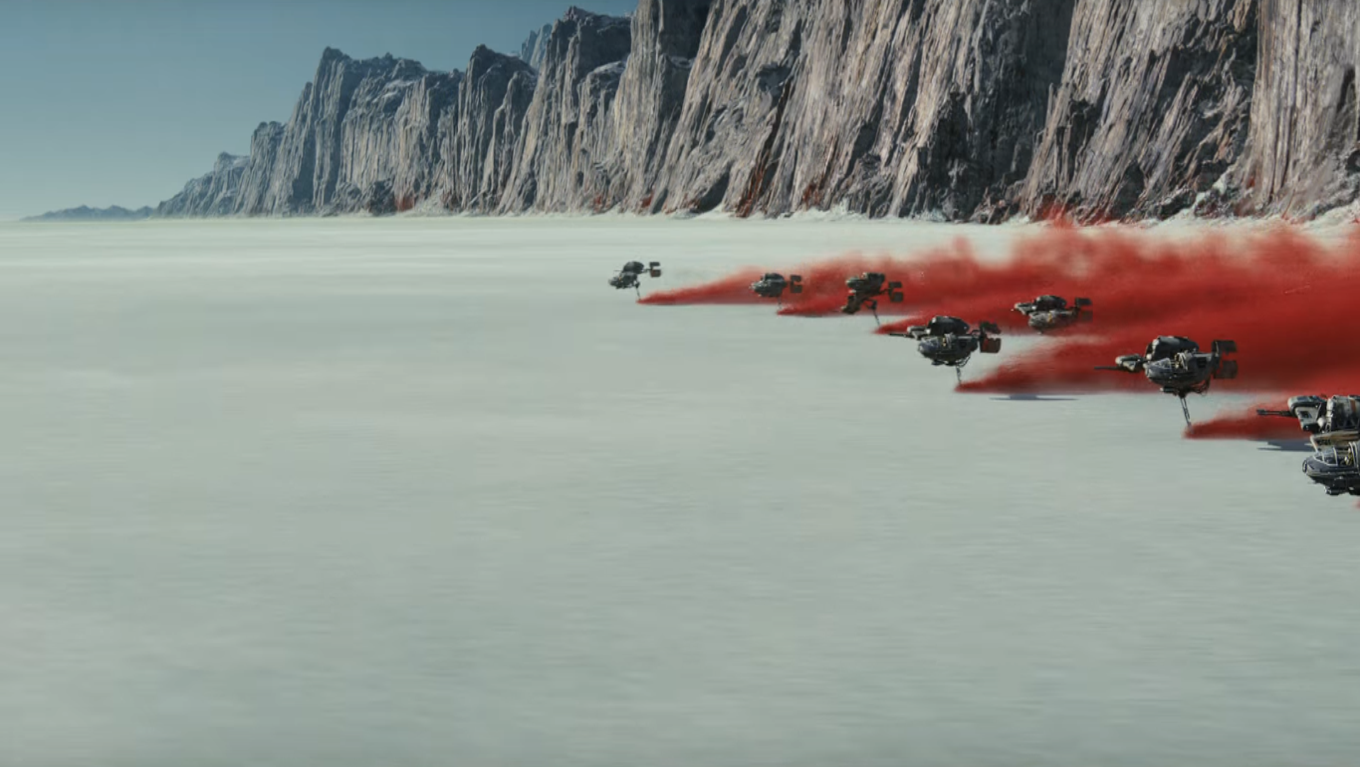 Furthermore, the distant First Order Walkers in this scene are surely a likely candidate for recreation in a larger LEGO set. 75054 AT-AT was retired over a year ago and I am sure many fans would welcome a model of a similar size, particularly since the AT-ACT from Rogue One: A Star Wars Story has yet to appear in LEGO form.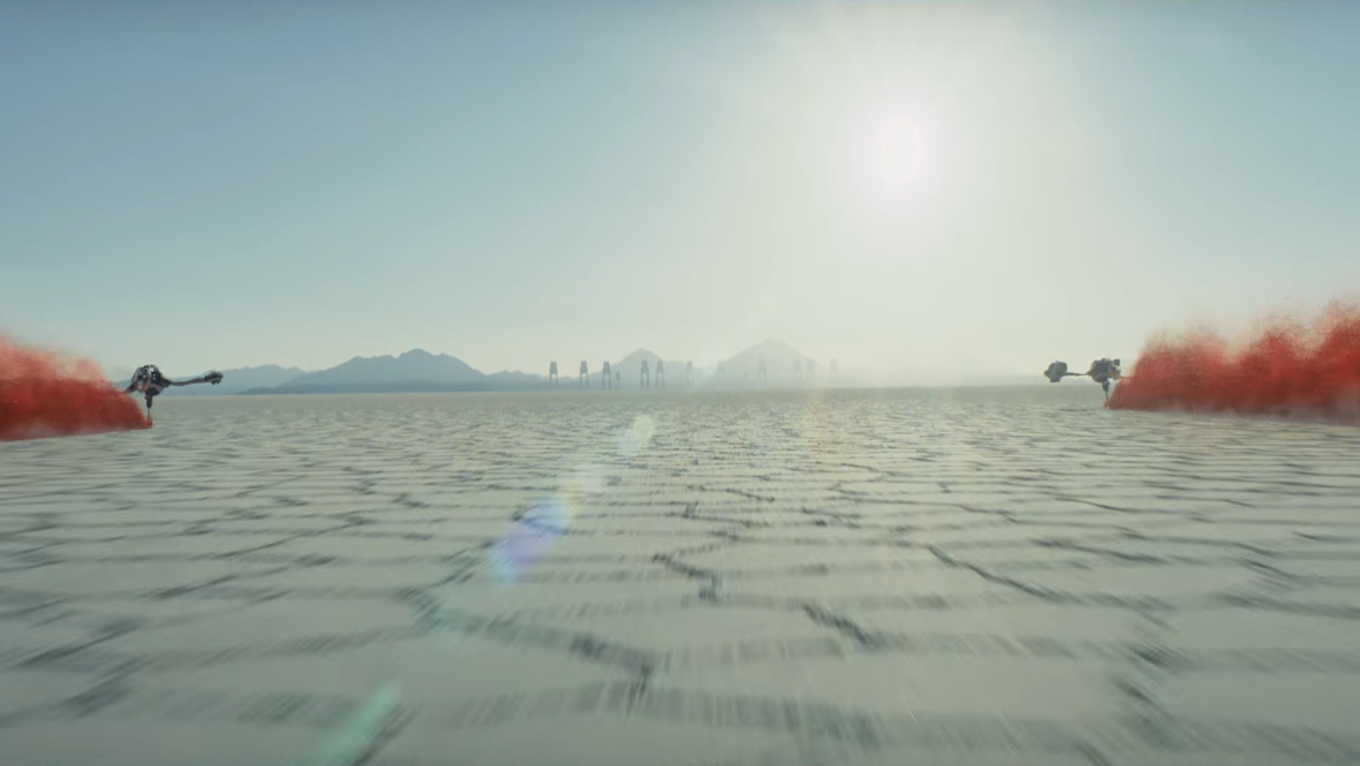 Ahch-To appears very prominently in the trailer and I think it will also appear in an upcoming LEGO set, presumably accompanied by Rey and Luke Skywalker minifigures. The hive-like structures which make up the Jedi Temple on the planet would be fitting for a model and Rey's training might allow for the inclusion of some interesting play features. I am certainly hopeful as an older Luke Skywalker minifigure would be a considerable draw to such a set.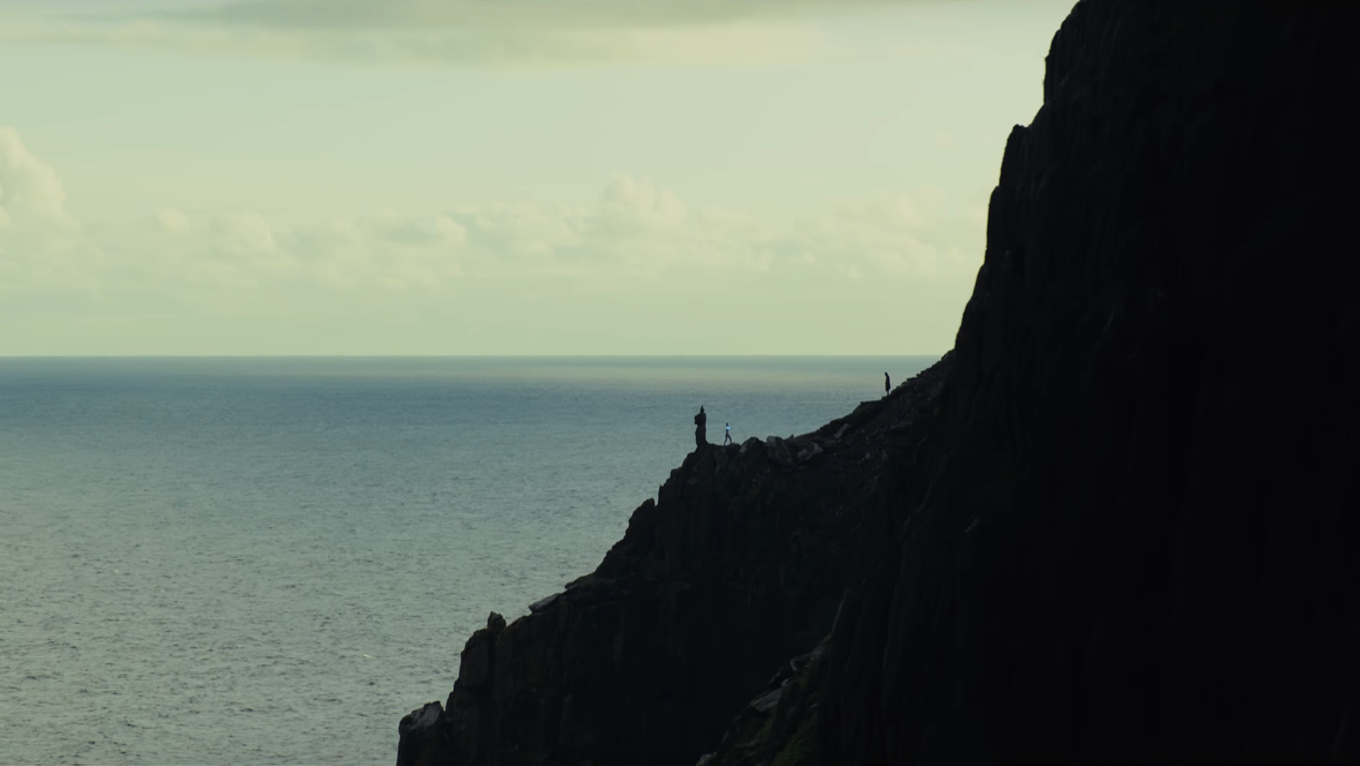 This shot of an explosion in the Resistance hangar bay provides a glimpse of an A-wing and they are later seen to appear in a space battle. However, the recent release of 75175 A-wing Starfighter surely means that we will not see another set in September. I also doubt that Black One will see a new release, although I think there is room for significant improvement over 75102 Poe's X-wing Fighter from 2015.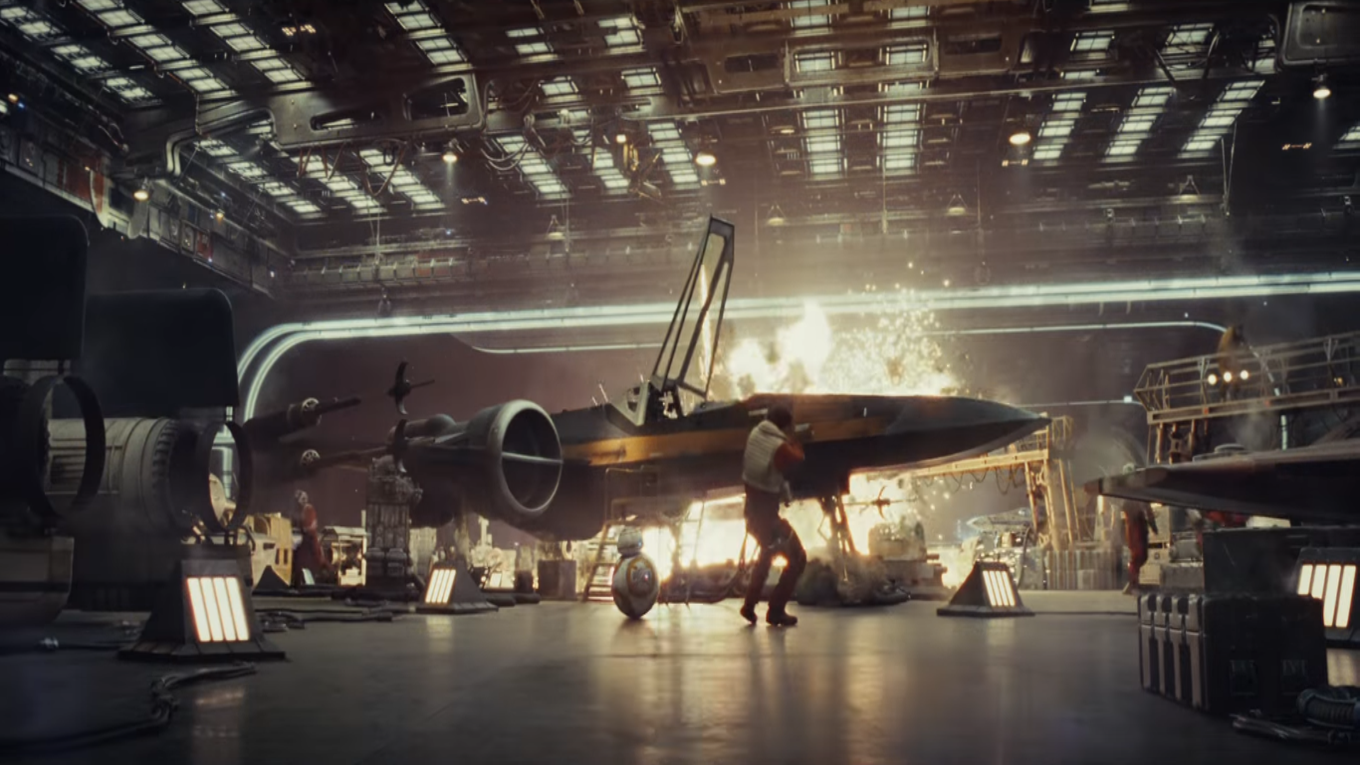 We did not see much of the Resistance fleet in Star Wars: The Force Awakens but it is out in force here, consisting of X-wings and A-wings alongside a new vessel which recalls the design of the Nebulon-B Escort Frigate from the Original Trilogy. This is a striking design and would certainly make for an interesting set but its shape may necessitate the inclusion of a display stand. Such accessories are rarely found outside of the UCS range and I therefore doubt it will appear in the first wave of sets, although the possibility should not be discounted.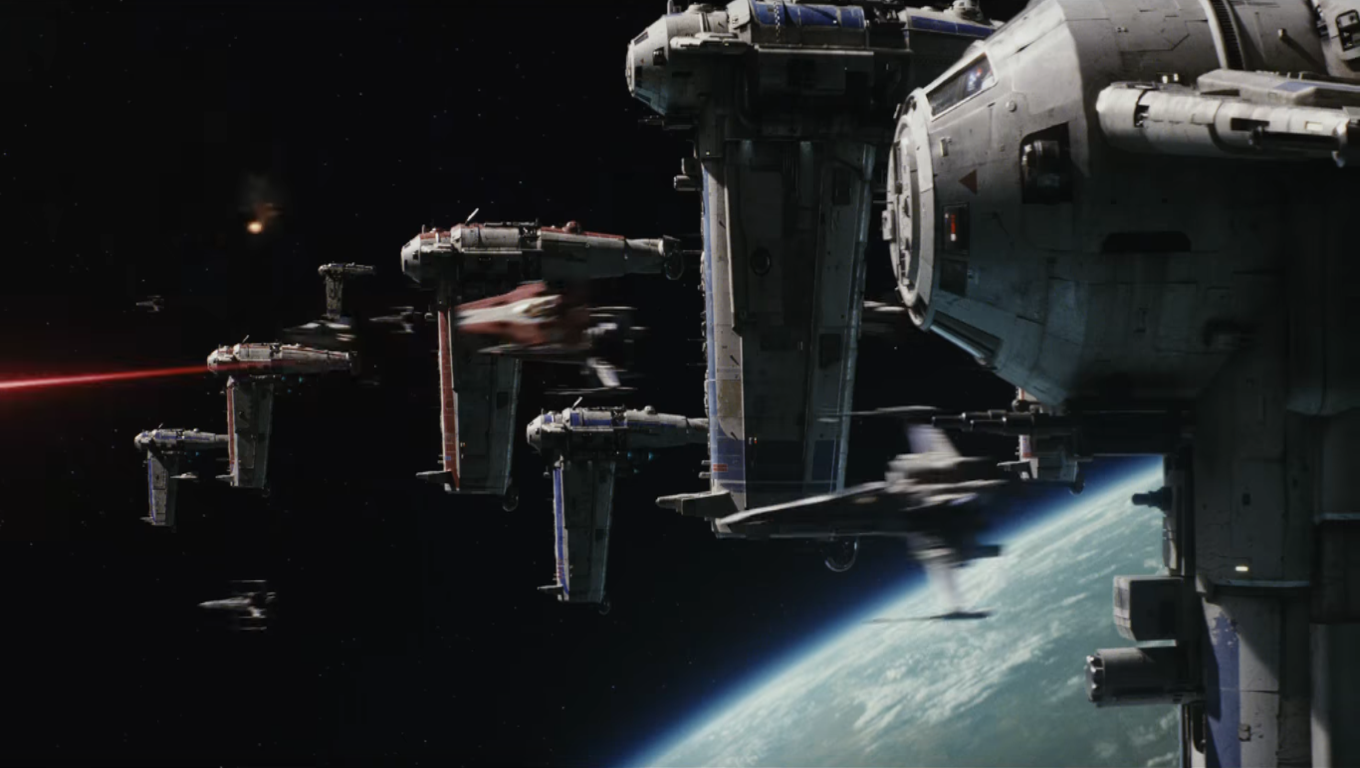 ---
The 1st of September will herald a range of products relating to Star Wars: The Last Jedi, including eleven LEGO sets. Four of those will be Buildable Figures and the rest will be System sets. On that basis this trailer does not reveal enough to make an accurate assessment of which vehicles, locations and characters we might see in those sets, although there are certainly some likely candidates. For instance, the First Order Walker could fill a similar price point to 75105 Millennium Falcon from Star Wars: The Force Awakens while the skimmers shown on the desolate planet of Crait might be priced around £39.99 or $39.99. Hopefully all will become clear as further promotional material is released.
These ideas are purely conjectural and are based on nothing more than what we can see in the trailer. They may all prove to be correct, all incorrect or, most likely, a mixture of the two as has been the case in the past.
Do you agree or disagree with my assessment and what did you think of the trailer? Let us know in the comments.
Sponsored content