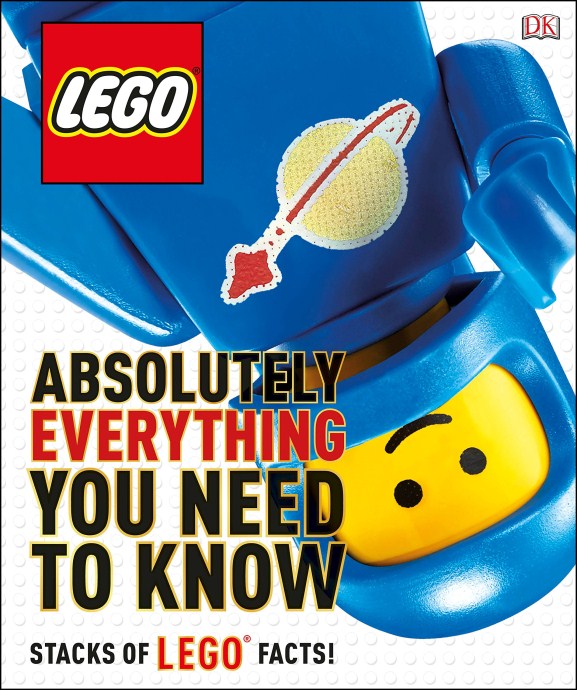 We've harped on about DK's Ultimate Star Wars book recently but have yet to mention the other reference book the publisher has released recently: LEGO: Absolutely Everything You Need To Know.
Given that it's currently available at The Book People for a mere £5 today, now's a good time to do so.
---
The subtitle on the cover "Stacks of LEGO Facts" pretty much sums up the contents of the 240-page hardback book. Each double-page spread deals with a particular aspect of LEGO and is illustrated with official imagery surrounded with random facts, often accompanied by superlatives.
It's divided into five sections: Bricks and Pieces; Building Worlds; Cars, Planes, Ships and Trains; Minifigs, Monsters and More; and Beyond the Brick.
If you've been in the hobby for any length of time much of the material in the first four sections will be familiar so you may well find the last one the most interesting which covers manufacturing, packaging, designer 'Easter eggs', LEGO Ideas, LEGO films, video games and so on.
It's certainly not a book you'd pick up and read from cover to cover but it's fun to flick through and read about something random. None of the subjects are covered thoroughly so it's not a reference book as such but it does present a myriad tidbits of information in an interesting, attractive and easily digestible form and you're sure to learn something new every time you dip into it.
It's not an essential addition to the AFOL's LEGO bookshelf by any means but it is a fun book to randomly skim through, and I suspect the target audience -- kids (of course) -- will get a lot more out of it than I did.
For a fiver at The Book People today you really can't go wrong, either for yourself or as a Christmas present.
View image at flickr
View image at flickr
View image at flickr
Sponsored content