LEGO Star Wars will be celebrating its twentieth anniversary next year and most of the 643 sets released since 1999 have been excellent in my opinion, depicting numerous iconic vehicles, locations and characters.
However, some sets are very disappointing, due perhaps to the poor execution of a good idea or to a bewildering decision on the part of the set designer. Yet others are flawed from the very beginning as certain scenes and craft are ill-suited to LEGO. The recent release of 75201 First Order AT-ST has inspired considerable discussion about people's least favourite LEGO Star Wars set so we have decided to publish a poll on that very subject.
I have selected ten sets which I believe to be among the worst ever released and have tried to explain my reasoning for each selection below. The following items have not been taken into consideration as I do not think they can be properly compared with conventional System sets.
Technic Figures
Mindstorms
Microfighters
Buildable Figures
Prices were not taken into consideration either as they vary a great deal between different countries and regions, although this may be a factor in choosing your least favourite Star Wars set.
---
7151 Sith Infiltrator
The first wave of LEGO Star Wars sets were released to coincide with Star Wars Episode I: The Phantom Menace in 1999. This included several products based upon the Original Trilogy as well as some from the new movie. 7151 Sith Infiltrator takes inspiration from the latter source and is probably the weakest Star Wars set of 1999 as a result of its appearance. Sleek shapes are an integral feature of the Sith Infiltrator but this design looks very blocky and its colours are woefully inaccurate. The wobbly wing assemblies are problematic too.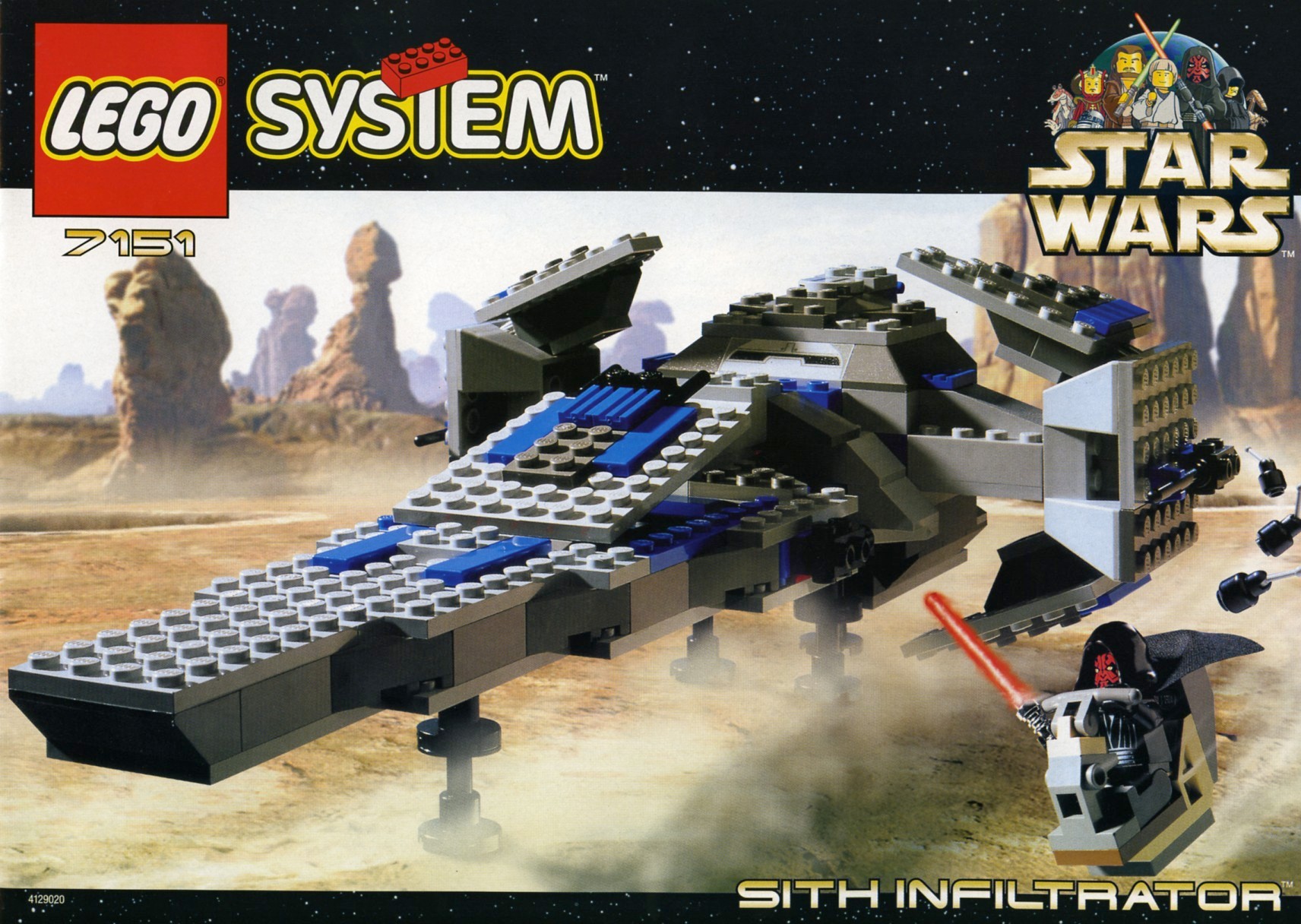 However, there are a couple of mitigating factors to be taken into consideration. Firstly, the designer probably only had access to limited material from which to take inspiration as the set was created while the film was in production. The range of pieces and colours available was also far less comprehensive than it is today. Elements such as curved slopes, which have been used to good effect in modern Sith Infiltrator sets, were not created until 2004.
7184 Trade Federation MTT
7184 Trade Federation MTT was released in 2000. The limited selection of parts available continued to affect the quality of some sets during this period and I suspect that was a factor in the use of grey and tan throughout this model. Even so, it must be acknowledged that these colours look totally out of place in relation to the film. The crucial droid storage rack is equally unimpressive in this rendition of the MTT, carrying just six Battle Droids into battle.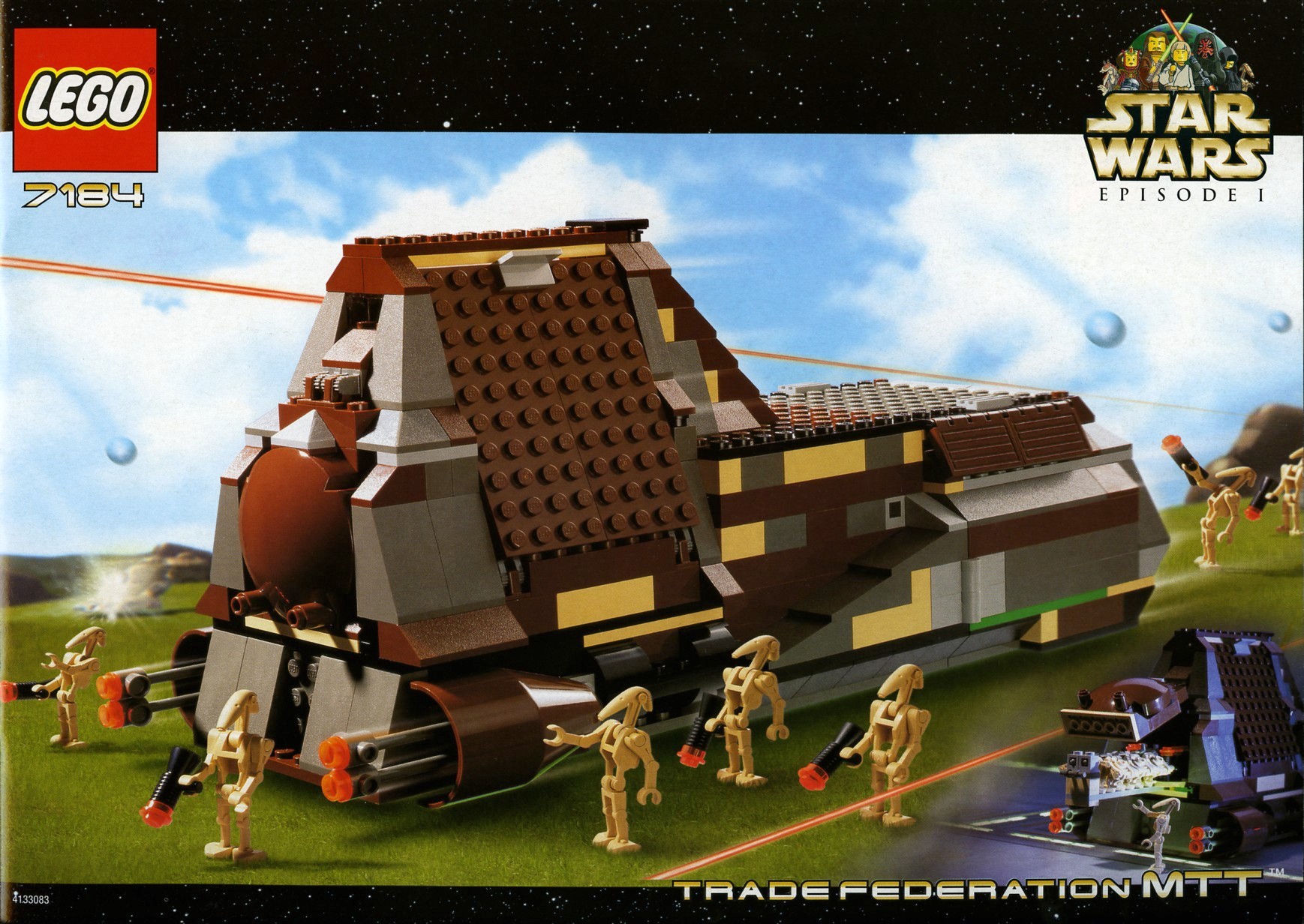 Furthermore, the interior is very sparsely detailed. Later models have contained a smaller vehicle but this one is almost entirely empty and certain areas of the hull therefore feel flimsy. The minifigures are also relatively unappealing and the absence of any opposing forces is disappointing. The overall shape of the vehicle is reasonably faithful to the source material though and I quite like the idea of opening the model to create a static base.
The Star Wars saga has yielded many unusual vehicles over the last four decades but few match the unconventional design of the Slave I. Its variable geometry and curving shape are difficult to recreate using LEGO bricks and I think this had a significant impact upon 7144 Slave I which was released in 2000. The layers of slopes around the engine housing leave many jagged edges exposed and the combination of light grey, brown and green across the hull scarcely resembles the source material.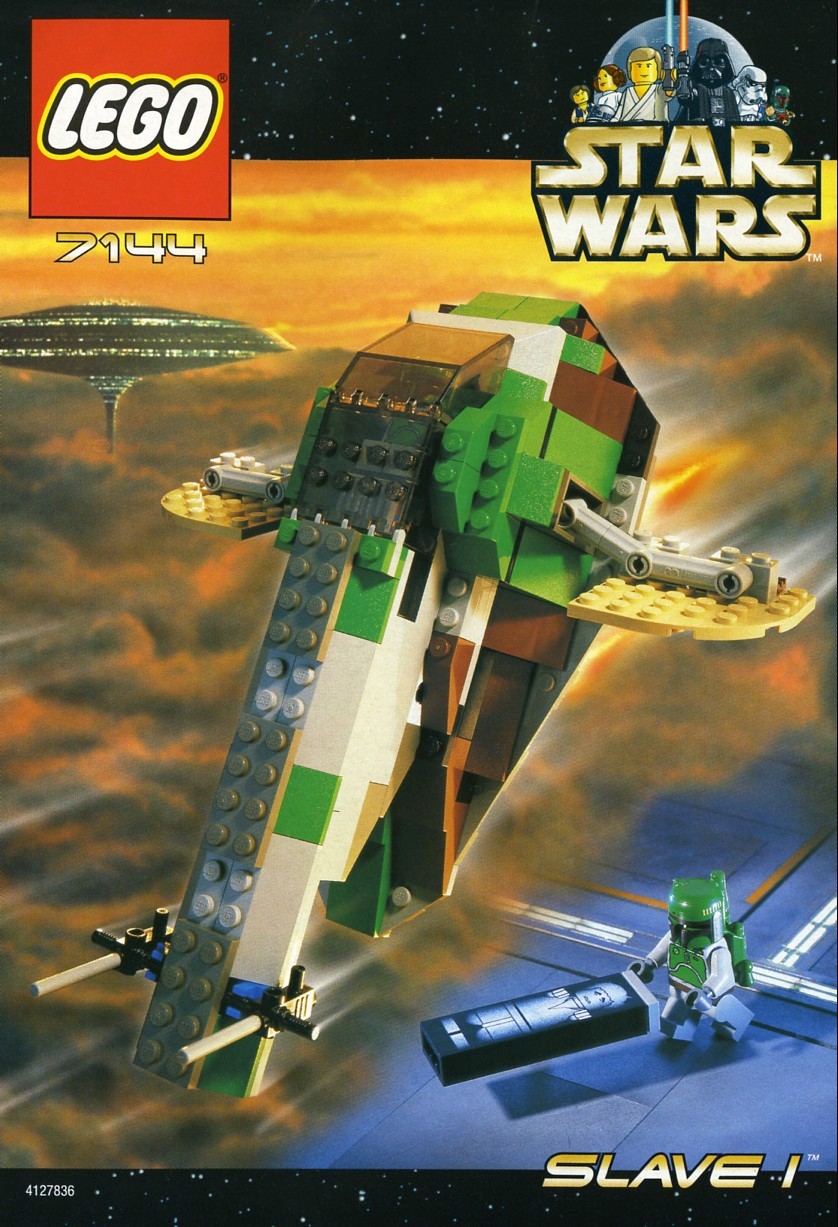 Once again, this issue can be attributed to the limited selection of colours available. Dark green pieces are ideally suited to Boba Fett's Slave I and have been used on every subsequent model of the vessel. Unfortunately, they did not appear until 2003 so the designer had to use the standard shade of green which is not at all suitable. This model also suffers from a severe scaling issue and its flaws become even more apparent when the set is compared with 7153 Jango Fett's Slave I which was released just two years later.
7257 Ultimate Lightsaber Duel
The LEGO Star Wars range is primarily focused upon vehicles but it has also included some splendid location-based models. Unfortunately, 7257 Ultimate Lightsaber Duel is not among them in my opinion as the control rods around which the entire set is designed do not work particularly well. These rods for each minifigure are a nice idea but their execution is rather disappointing as the platforms tend to rotate freely, making them difficult to direct.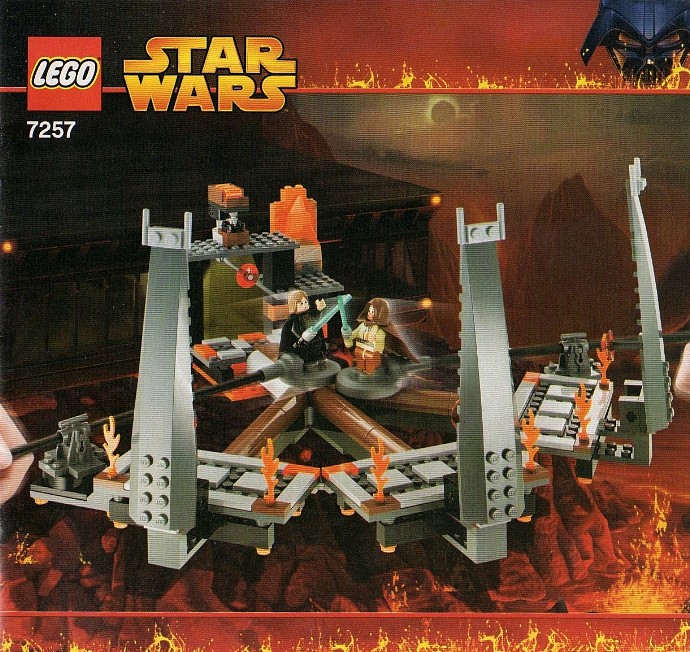 Toppling pillars and falling lava bombs are also included. These functions are a little more effective but neither is very interesting which is not satisfactory for a set designed purely for play. However, the light-up lightsaber minifigures are fun and I appreciate LEGO's effort to try something different, even though it was not entirely successful on this occasion.
8015 Assassin Droids Battle Pack
LEGO has released 33 Battle Packs since 2007. The models in these sets are rarely impressive but I always expect an excellent minifigure selection and in that regard 8015 Assassin Droids Battle Pack is disappointing. IG-86 sentinel droids often appear in Star Wars: The Clone Wars but never in great quantity so they are ill-suited to a Battle Pack. In addition, the figures lack detail when compared with similar characters such as IG-88 from 10221 Super Star Destroyer which was released just a couple of years after this set.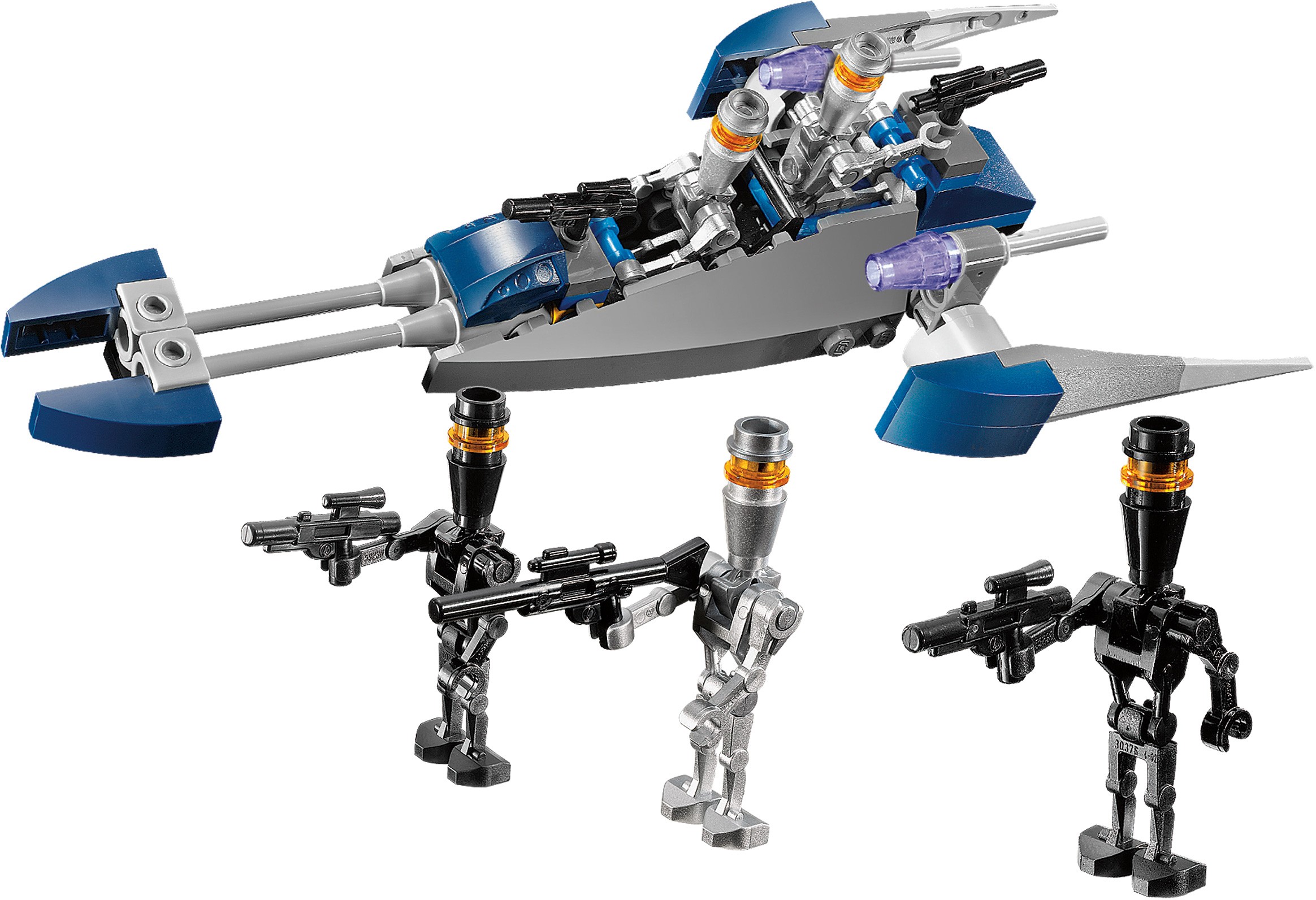 The speeder bike, on the other hand, looks reasonably sleek and I like the combination of greys with dark blue which suggests an affiliation with the Confederacy of Independent Systems. Nevertheless, the minifigures should always be the focal point of a Battle Pack and I do not believe these Assassin Droids reach the standard we have come to expect.
7662 Trade Federation MTT from 2007 is arguably one of the best LEGO Star Wars sets ever released and designing the successor to such a tremendous model presents a difficult challenge. Unfortunately, 75058 MTT falls a long way short of the 2007 set as it contains less than half the total number of Battle Droids, is much smaller than the previous model and lacks detail. The exposed Technic liftarms around the engines are especially disappointing and there are large gaps which are clearly visible in the official image below.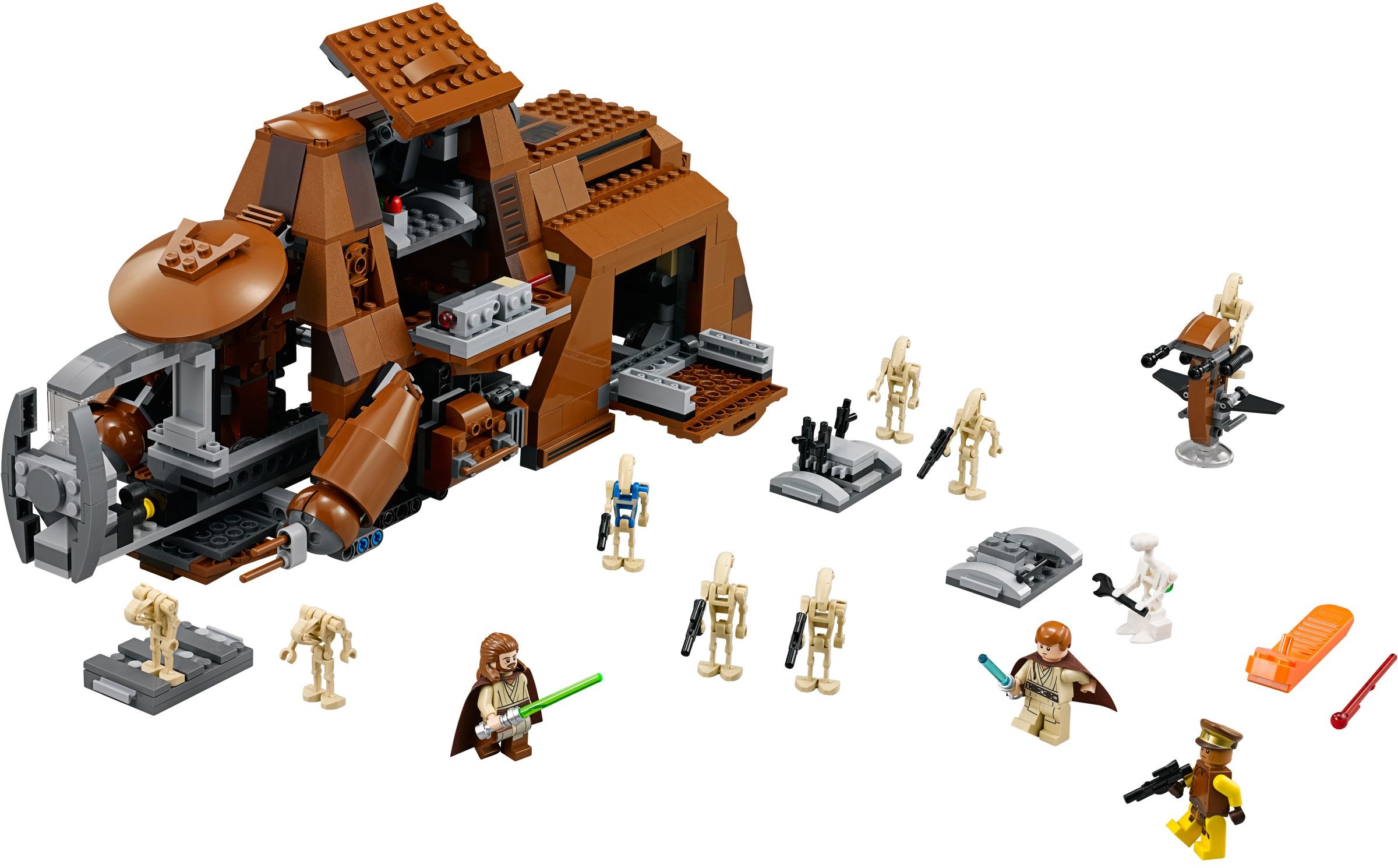 Furthermore, the minifigure selection is very poor. Eight Battle Droids is not sufficient for a set of this size and the most interesting of the opposing forces, a Naboo Security Guard, also appeared in the far less expensive 75091 Flash Speeder a year later. Having said all that, I think everyone's impression of this set is affected by the exceptional quality of 7662 Trade Federation MTT and it might be received slightly more favourably were it not for the inevitable comparisons with its predecessor.
75098 Assault on Hoth
The Ultimate Collector's Series represents the pinnacle of the LEGO Star Wars theme, usually valuing detail and authenticity over every other factor. 75098 Assault on Hoth was released in 2016 and does not adhere to those principles at all, instead containing an array of small models which would be far better suited to a standard retail set by the admission of the set designer in the instruction manual. These models are of mixed quality and combining them to form a focal point does little to improve the design.

I do not think that play features should be excluded from UCS sets but they must be neatly integrated to avoid spoiling the appearance of a model. Unfortunately, 75098 Assault on Hoth is packed with ugly functions, many of which do not work properly or feel very rudimentary. Vital minifigures such as Leia, Chewbacca and C-3PO are also absent from this set and those which are included are comparatively dull. Some sets fail based upon their concept, others upon their execution. 75098 Assault on Hoth is a rare example of a set which fails on both counts.
75147 StarScavenger
LEGO has released a number of sets based upon their own animated series in recent years, the latest of which are from The Freemaker Adventures. On the one hand, these sets are at a disadvantage because they are not based upon a familiar or beloved design from the Star Wars movies. However, this situation also allows the designers to create something from their own imagination, without the restrictions imposed by a source material.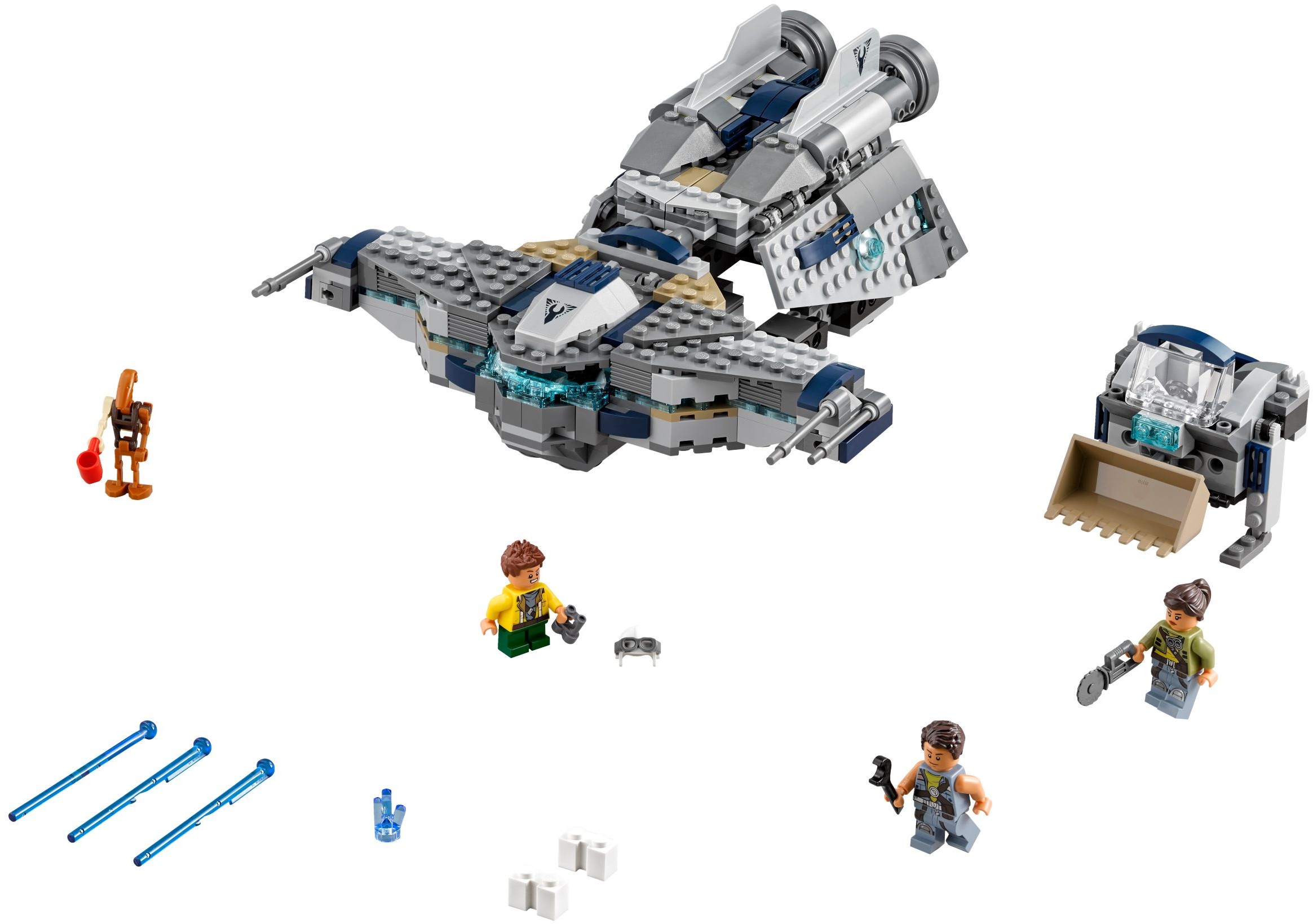 75147 StarScavenger is therefore quite baffling. Not only does it look absolutely dreadful but the model is remarkably fragile, using Technic pins with little friction where those with more friction would be more appropriate. The scavenging mech is equally lacking in detail and it can only be deployed manually by opening the roof of the docking bay which seems like an obvious missed opportunity. In fact, I consider the minifigures to be the only redeeming aspect of this entire set.
75177 First Order Heavy Scout Walker
Star Wars designers have a particularly difficult task when creating sets based upon the new movies as they are often given little material from which to work. 75104 Kylo Ren's Command Shuttle is a notable example of this as features of the vehicle in the film were not present on the LEGO rendition. It is also possible for certain vehicles or scenes to be cut from the movie altogether, as in the unfortunate case of 75177 First Order Heavy Scout Walker. Furthermore, the eight-legged configuration of this walker was very divisive.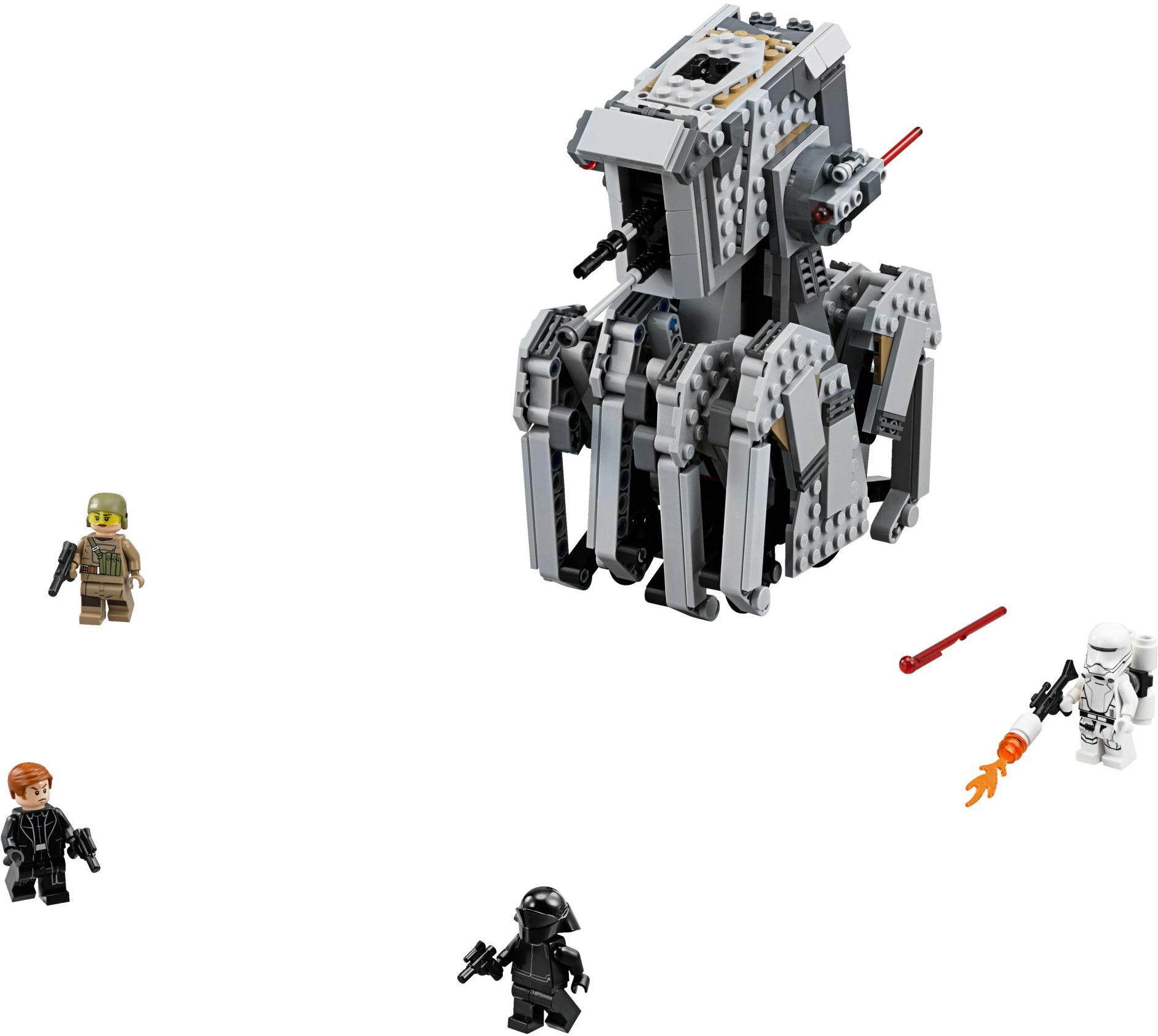 Neither detractive factor can be attributed to LEGO but the poor execution of the vital walking function certainly can. The model stands on four wheels which are not properly hidden and should cause the legs to scuttle as the AT-HS moves. In fact, their range of motion is very limited and they often appear to move in a random order so this function does not work nearly as well as many people were hoping. Even the minifigures, which are so frequently a highlight of Star Wars sets, are relatively unappealing.
75201 First Order AT-ST
Some sets are bound to be unpopular based purely upon a poor concept and I think this factor is most clearly exemplified by 75201 First Order AT-ST. The idea of designing a model which is inspired by an incomplete vehicle is unacceptable in my view, especially given the obvious potential to include a removable head section, thereby recreating the scene in the film. That would have been far more interesting as the AT-ST could then be used for play or display beyond this short scene.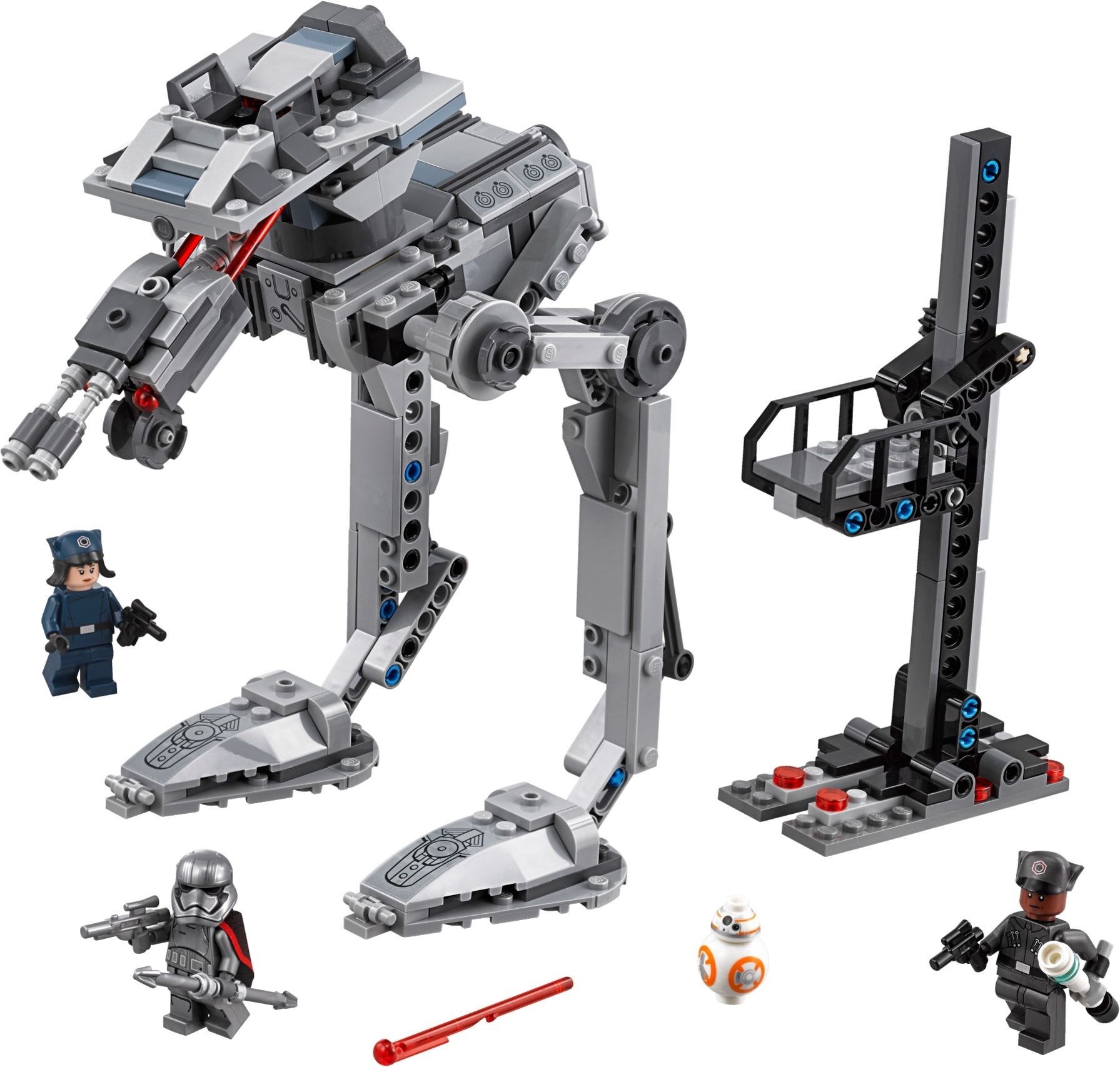 Even the simple lift platform does not work properly as it does not reach the height necessary to load minifigures onto the First Order AT-ST. The AT-ST also lacks articulation and many unsightly Technic beams are left needlessly exposed. I think the minifigures are somewhat appealing though and they alone offer reasonable play value, although that does not excuse the fundamental flaws with this set.
---