The first teaser trailer for Solo: A Star Wars Story has been released at last. Unusually, this trailer features all five LEGO sets which make up the first wave based on the movie, although they have yet to be officially revealed.
We will not therefore be showing leaked images of those five sets but we are able to identify them in the trailer while also engaging in some speculation about which other characters, vehicles and locations may appear in future sets.
---
75209 Han Solo's Landspeeder is introduced almost immediately, with the smuggler in the driving seat while Qi'Ra rides as a passenger. This dark blue vehicle appears to be far sleeker than the X-34 Landspeeder piloted by Luke during Star Wars Episode IV: A New Hope but it does include an unusual asymmetrical rear wing which might have been modified by Han, befitting his character in the Original Trilogy. You might also notice Han's golden dice hanging from the rear view mirror!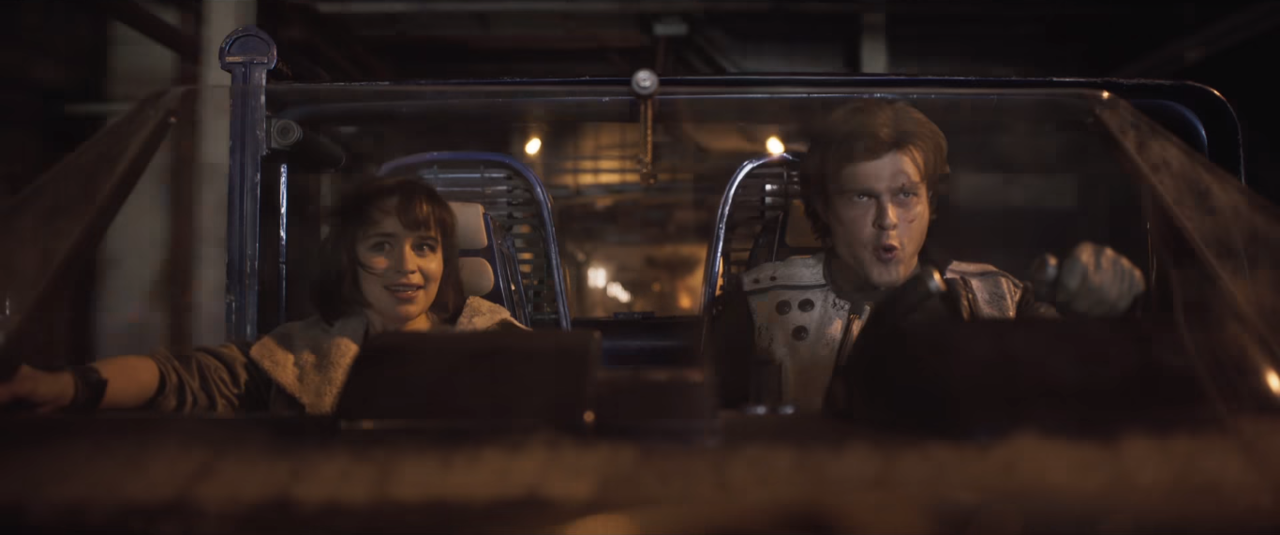 Han and Qi'Ra seem to be involved in a high speed pursuit, presumably through the streets of a city on Kessel or Corellia. They are being chased by an Imperial speeder which appears in 75207 Imperial Patrol Battle Pack as well as 75210 Moloch's Landspeeder, shown on the right in the image below. We do not yet know whether the Empire is working with Moloch, who is rumoured to be a bounty hunter, but they are certainly both chasing Han during this scene.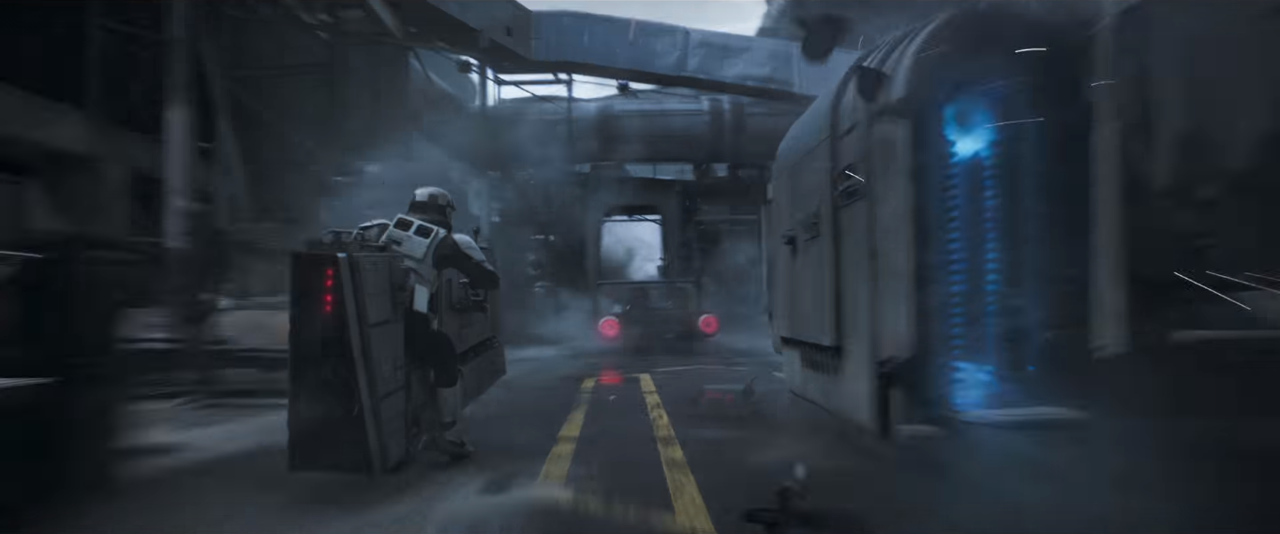 This wide shot provides a better look at both Han Solo and Moloch's landspeeders on the outskirts of the city. I like the contrasting sizes and designs of the speeders, one of which seems to be built for speed while the other feels more like the equivalent of a muscle car. The third vehicle in the background may feature in a future set, although it does not actually appear to be involved in the pursuit given its slow speed here.
These tribal characters are also absent from the first wave of sets but their leader is prominent in both teaser trailers released so far. It therefore seems very likely that this warrior will appear in a future set, perhaps based upon the beach scene shown below or on the train where he is seen fighting against Woody Harrelson's Tobias Beckett during the TV spot. I would definitely be excited to see a LEGO rendition of that train, unlikely though it is!
A snowy environment surrounds the train in the TV spot and that region appears again here as a group of light speeder craft escape alongside a large transport vessel. One of the cargo pods from the train is suspended underneath the speeders, suggesting that a heist is taking place. Presumably this is why Beckett is assembling a crew and recruits Han Solo.
Finally, we see the Millennium Falcon being pursued through an intense electrical storm by a squadron of TIE Fighters. 75211 Imperial TIE Fighter depicts the standard TIE/LN craft but I wonder whether we might also see this modified version which includes an auxiliary laser cannon pod between the cockpit and the port side solar array panel. I certainly hope so as the new design looks superb.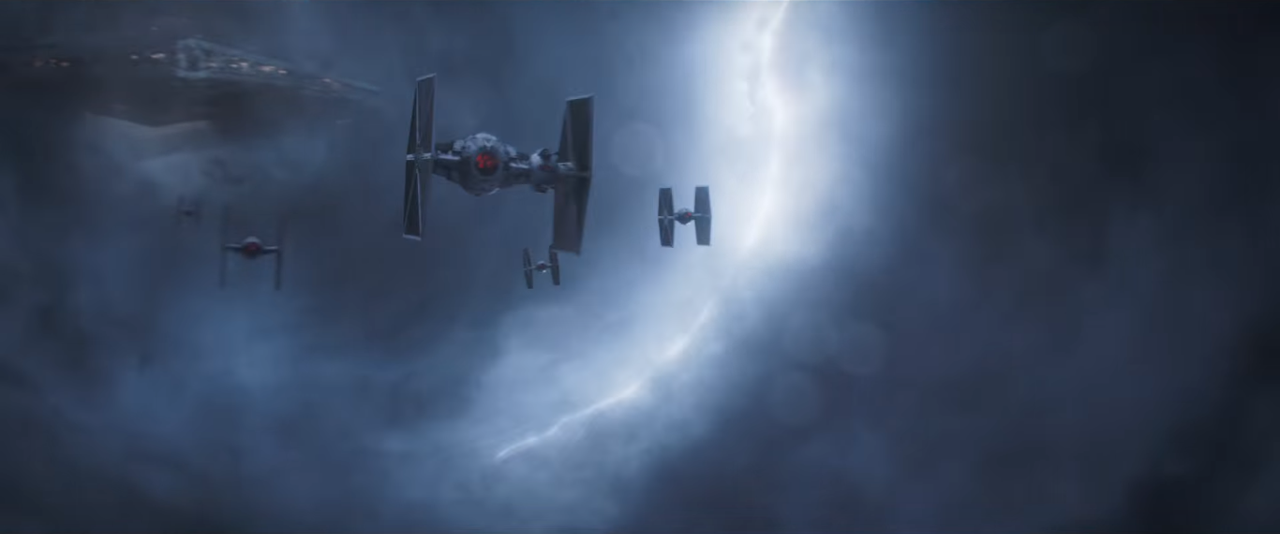 Han Solo often boasts that the Millennium Falcon made the famous Kessel Run in less than twelve parsecs and it has already been confirmed that the Kessel Run will appear during Solo: A Star Wars Story. Little is known about the journey in canon other than that the route was used to smuggle spice from Kessel by the Pyke Syndicate. I think there is a good chance that this electrical storm, as well as the monstrous creatures seen below, are involved.
YT-series freighters are famously adaptable and here the Millennium Falcon is shown with a sleeker and more colourful design than that seen throughout the Original Trilogy, reflecting Lando Calrissian's personality. I like the revised design very much and am looking forward to 75212 Kessel Run Millennium Falcon. Hopefully that set will capture not just the freighter's external appearance but also the white corridors inside.
---
Do you agree or disagree with my assessment and what did you think of the trailer? Let us know in the comments.