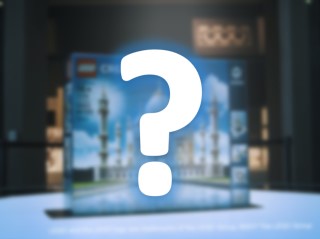 Last year's announcement that 10189 Taj Mahal would be returning, as 10256 Taj Mahal, elicited considerable discussion surrounding which past model may be re-released next. The subsequent return of 4999 Vestas Wind Turbine has inspired further speculation on this subject.
It now seems likely that LEGO will continue to re-release desirable sets from the past, much to the delight of many fans. That intriguing revelation begs the question: which retired set should be re-released next? We are asking Brickset readers to submit suggestions in the comments and will publish a poll based upon your responses in the near future.
When submitting your suggestion, please bear in mind that both 10256 Taj Mahal and 10268 Vestas Wind Turbine have been released as part of the Creator Expert theme. Future sets will probably be categorised similarly, excluding certain themes from consideration.
For the purposes of this article, a re-release is being defined as follows:
We look forward to reading your responses!