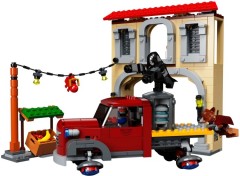 The upcoming Overwatch sets have now been unveiled, confirming that twelve different characters will feature in the first wave. Many more heroes therefore have yet to appear in minifigure form, including some of the most popular members of both Overwatch and the evil Talon.
On that basis, our question for Brickset readers is: which Overwatch character would you most like to see in minifigure form next? Cast your vote after the break...
Clicking on the name of each character will take you to their respective page on the Overwatch website.
Let us know who you voted for in the comments.