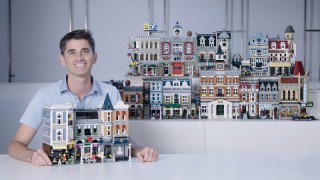 Jamie Berard, the Design Manager Specialist for Creator Expert, participated in an interview with Brickset earlier in the year. The first section of our discussion was focused upon 10261 Roller Coaster and part two encompasses the broader Creator Expert theme.
The unveiling of 10260 Downtown Diner inspired discussion about the minifigures. Why does the set include minifigures with expressive faces rather than the standard smile?
That topic has been slightly controversial within LEGO since the beginning of the Modular Buildings range because we have generally used more expressive faces. That is primarily because kids today do not really connect with that expression, instead believing that they look like zombies! However, the Modular Buildings received special dispensation to include the standard smiling faces.
On the other hand, the series has gradually become more about storytelling during the last few years. There was very little inside the first couple of buildings but recent models have included stories about smuggling cookies and robbing banks! At that point, we found that kids were not connecting as closely with the minifigures because of their anonymous faces.
However, 10255 Assembly Square was the fundamental turning point as we wanted to include a baby. You might not notice but the baby actually includes a white pupil within its eyes and there was a lot of discussion about whether or not we should create a classic smiling head for the baby.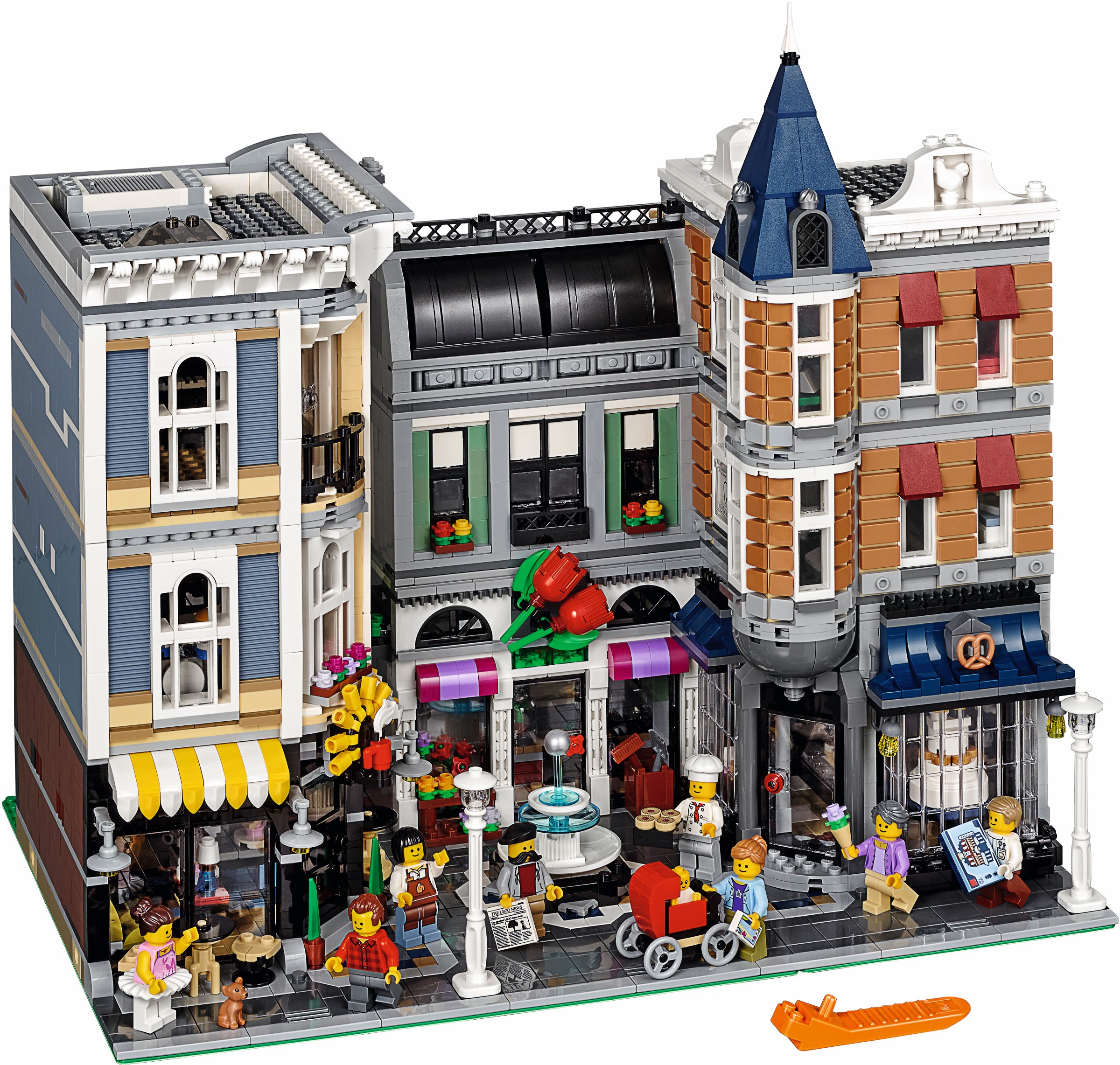 Ultimately, the graphic designers were adamant that the new baby could not feature the famous smiley face. We struck a deal to use the baby on that occasion, representing the development of further story telling and more expressive faces across the Modular Buildings series. Of course, 10182 Café Corner actually contains a plain white torso but we have subsequently introduced far more decoration.
Personally, I still favour the classic smiley face. I love its flexibility and gender ambiguity and hopefully we will try to have a splendid mixture of characters that you may not see traditionally in our other lines, perhaps expressing a more diverse spectrum of humanity.
The broader response to 10260 Downtown Diner was divided. Why do you think that might be?
The model is obviously designed around a streamline moderne architectural style, although I do not believe that represents a terribly dramatic change from the rest of the street. In fact, I recall a similar reaction when 10197 Fire Brigade was released. Some people were genuinely offended! They were horrified by its American style and two floors, both of which violated their expectations for a Modular Building.
On that basis, it has been wonderful to see that 10197 has subsequently been embraced as one of the most popular buildings. Our sales clearly demonstrated its enormous popularity so I have become less concerned as much about the architectural style in recent years, The minifigure expressions were also a significant change which concerned some people and I think our decision to travel to the 1950s was rather sudden.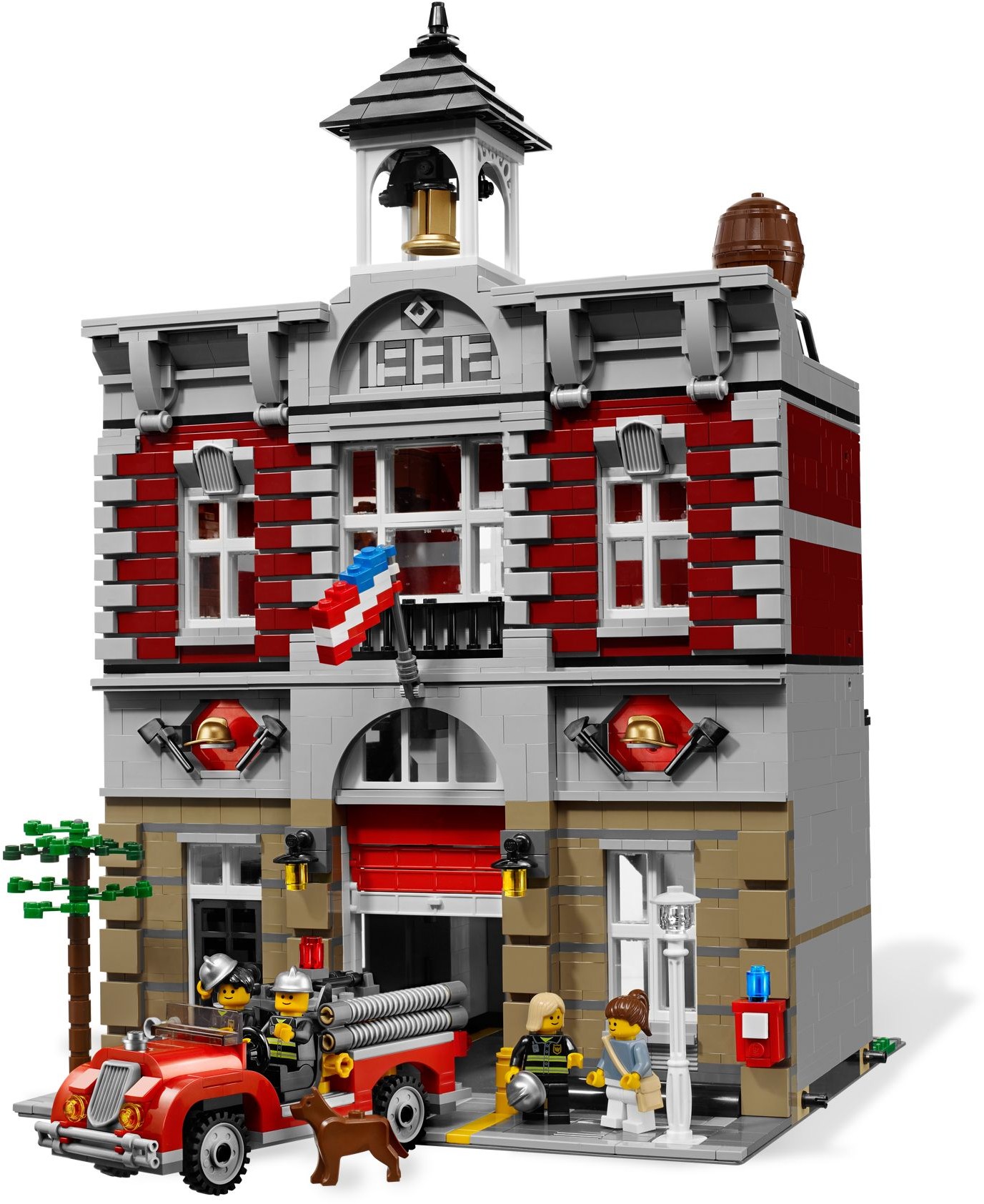 We simply felt the need to keep the Modular Buildings fresh and interesting. Thirteen buildings have already been produced and change will continue so I hope people will embrace that. Nevertheless, I have grown to appreciate that the initial response from adult fans does not always endure and views sometimes soften with time.
10260 Downtown Diner is also notable for resurrecting teal. How did that come about?
It was actually the Elves design team who originally suggested, rather passionately, that teal should return. We had to choose between creating an entirely new colour that would resemble teal or simply bring back an older colour and decided upon the latter. That would allow more seasoned adult fans to combine their existing collection of teal parts with some new elements.
When it was decided that teal should return, we proposed that Creator Expert herald its arrival. That was actually a special agreement because teal should have been launched in the second half of the year. Creating new colours, or resurrecting old ones, is difficult from the perspective of manufacture. There were strict limits concerning the number of teal elements that we could use but we felt compelled to ensure that it would return with 10260 Downtown Diner.
In addition, 10260 Downtown Diner contains a car. How do you decide which Modular Buildings should include an auxiliary model and which should not?
The pink convertible is so intrinsically connected with the 1950s that we decided it was an absolute necessity for 10260 Downtown Diner. It worked perfectly with the musical theme of the upper floors. We often think about the Creator 3-in-1 range and how those might be integrated with the Creator Expert sets so tried very hard to include that pink convertible somewhere across the range. Ultimately, it felt most at home with the actual Modular Building!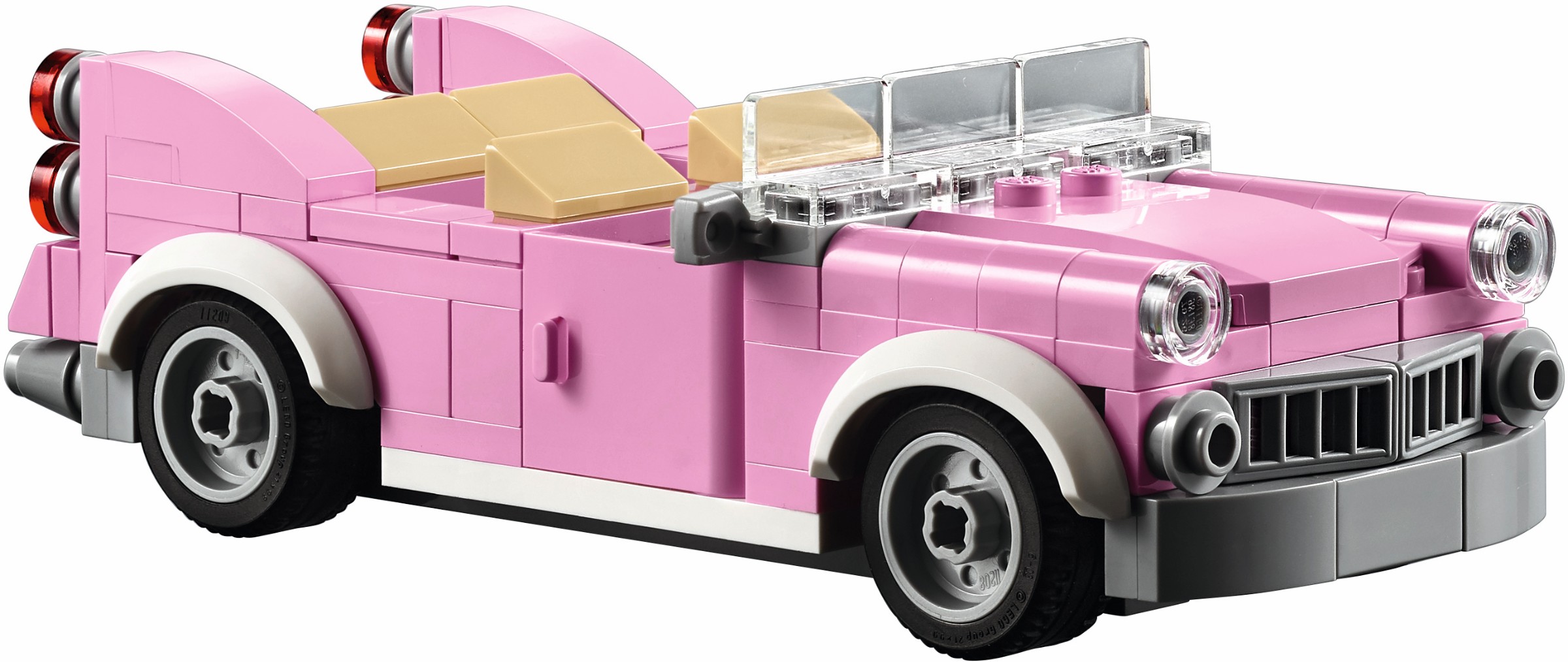 This is our final question on the subject of Modular Buildings. Why do you only produce one Modular Building each year?
I agree, we need more! This has been a subject of controversy since the start of the Modular Buildings series as we have always wanted to produce more. Unfortunately, the portfolio already contains a vast range of products and releasing another building would mean omitting something else. In fact, 10218 Pet Shop originated with some experimentation about producing smaller Modular Buildings but that was not possible, hence the inclusion of two separate structures which could be united.
Nevertheless, we have tried to alter the size and footprint of Modular Buildings in recent years. 10255 Assembly Square, for example, includes three separate buildings but is packaged as a single model. I think small changes like that are probably the best that we can achieve at the moment, until the entire design process has been updated.
The annual Creator Expert range has also included a large-scale vehicle during the last several years. How do you pick the subjects for these models?
It can be a challenge. Depending on how you define the series, we began with 10187 Volkswagen Beetle in 2008 but quickly discovered that such a large scale was not suitable for cars. The design looks very traditional and quite old-fashioned with quite so many exposed studs. Of course, we do make an effort to celebrate our studs but I think there can be too much of a good think, as exemplified by 10187!
We ventured into a new scale when designing 10220 Volkswagen T1 Camper Van and found that worked extremely well. However, there were no plans to continue producing an entire series of cars following the Camper Van. That only occurred because the set sold very well, inspiring us to continue constructing large scale vehicles. Perhaps we had not thought about that earlier because it seemed as though Racers, City and Creator were already covering cars fairly comprehensively at that time.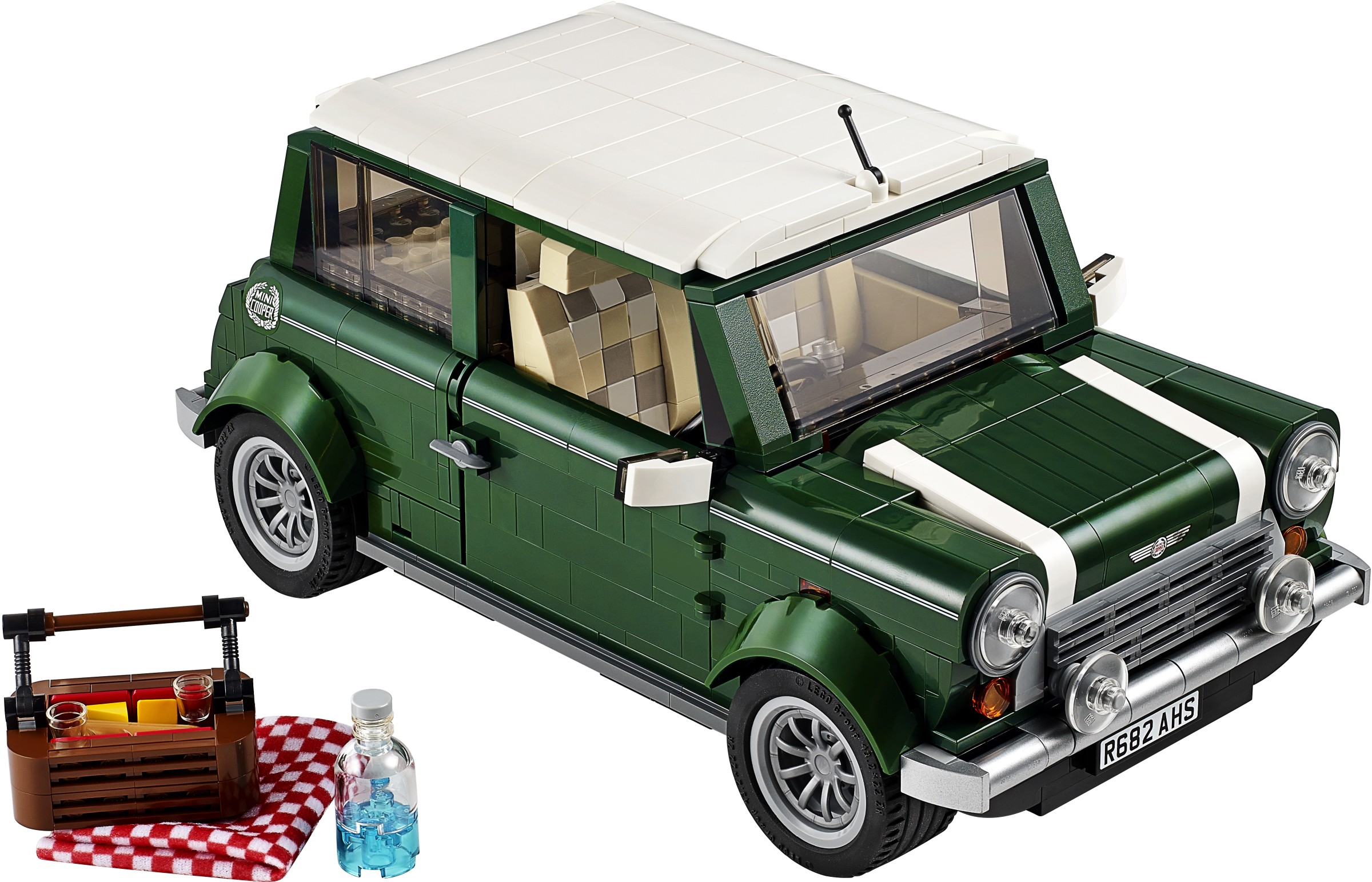 Ultimately, we are searching for icons. The likes of 10242 MINI Cooper MK VII and 10258 London Bus are perfectly suited to the range. The series is definitely continuing to evolve though. We have enjoyed experimenting with new subject matters and more ambitious designs so hope that the series will not be too predictable in future. In fact, fans correctly guessing what we are going to produce next would be a sign that we are doing something wrong.
On that subject, the biggest surprise of 2017 was probably the announcement of 10256 Taj Mahal. Why have you decided to re-release a classic model?
That was actually a surprise to us as well. We have often spoken about resurrecting retired sets in the past and I have asserted that such models would have to be released at the cost of brand new models so would not make sense for the LEGO brand. However, this was an unusual opportunity as the weight of demand was so great. There have been many thousands of consumer requests for 10189 Taj Mahal to return and we decided that the tenth anniversary of the original set would be a suitable occasion.
In addition, the 2008 set contained very few retired elements. Modular Buildings such as 10182 Café Corner and 10185 Green Grocer are also in high demand but those are more difficult as they include many parts which are no longer in production. Deciding whether or not to resurrect a classic element can be very difficult, especially when they are foundational components. Hair pieces, for example are much more flexible in that regard.
Producing 10256 Taj Mahal was definitely an experiment but the reception has been phenomenal. We were not sure how fans would react to a model with comparatively dated building techniques. A brand new rendition of the Taj Mahal would probably look very different, although the original model created by Henrik Andersen is spectacular. We need not have worried though as the set has been extremely popular, demonstrating that LEGO fans still appreciate classic LEGO design.
Have you found other re-releases to be similarly successful?
Absolutely. The unveiling of 10249 Winter Toy Shop disappointed many people but that sold very well. It is important to remember that new fans are constantly discovering, or rediscovering, LEGO so there is always demand for retired models to return. Striking the correct balance between producing entirely new sets and returning to some of our favourite past models can be challenging but I believe we are always improving.
Many thanks for speaking with us!
---
We hope you have enjoyed this interview with Jamie Berard. You can view the first part here.
Thanks to Alicee for transcribing this interview.