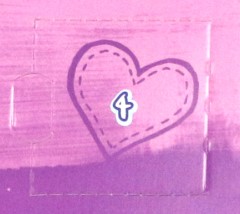 One of the issues that has plagued other Friends advent calendars is the lack of a consistent theme, or at least a consistent theme over a few days. That shouldn't be a problem with having all ornaments this year. With yesterday's build of some festive bells, this calendar is starting to get into the holiday spirit. Let's see if we continue that holiday spirit with today's build.
View image at flickr
Oh, yes, we do! Here we have a fantastic representation of a classic Christmas scene. There's a hearth with a roaring fire represented by transparent orange and yellow 1x1 rounds over a 2x2 warm gold jumper plate. There's a stocking carefully hung, and an incredibly effective nutcracker standing guard that uses a minimum number of pieces.
View image at flickr
The hearth is built with medium stone grey and (curiously) medium lavender pieces. The ornament itself is hung by using a T-beam with 1x2 plate.
I think the use of medium lavender in the hearth is interesting, and rather puzzling, unless there's a mandate to include a purple colour of some kind in every build (yesterday's hanger comes to mind). Regardless, I think this is a terrific build. I don't give ranking for advent calendar builds, but if I did, this would just about be perfect.
Sponsored content