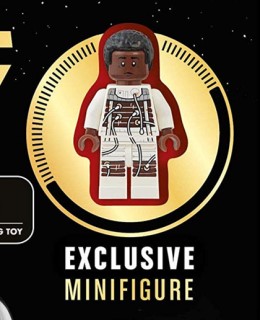 Amazon has published an updated image of the LEGO Star Wars Visual Dictionary: New Edition, revealing that this exclusive minifigure will be Finn wearing the bacta suit from Star Wars: The Last Jedi.
This book will become available on the 4th of April and can already be pre-ordered in the UK.
Which minifigure would you most like to see in future LEGO Star Wars books? Let us know in the comments.