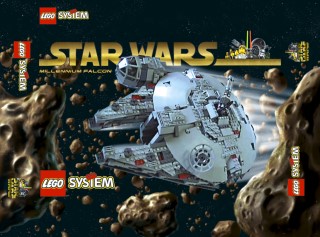 Continuing our coverage of the LEGO Star Wars twentieth anniversary celebration, we are today publishing some interesting marketing material which accompanied the initial product launch.
Furthermore, we have been provided with some helpful information about this unusual image of an early Millennium Falcon, predating even 7190 Millennium Falcon from 2000!
Marketing in 1999
LEGO Star Wars began in 1999 and its marketing campaign was initially divided between the Original Trilogy and Star Wars Episode I: The Phantom Menace. Two posters were published, featuring Darth Vader along with five sets from the Original Trilogy and Darth Maul beside another five sets from The Phantom Menace.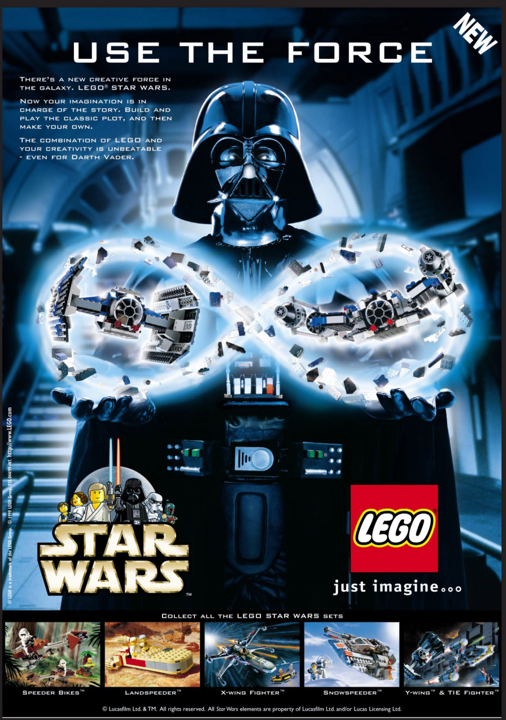 The latter poster was created for the German market and translates as follows:
The Force is with you.
A new danger threatens the Force...but LEGO will defeat this evil.
Build and reenact the brand new Star Wars movie. Use the power of your ideas and experience the most exciting adventures in the universe.
With LEGO and your imagination you are unbeatable - even by Darth Maul.
Collect the LEGO Star Wars models!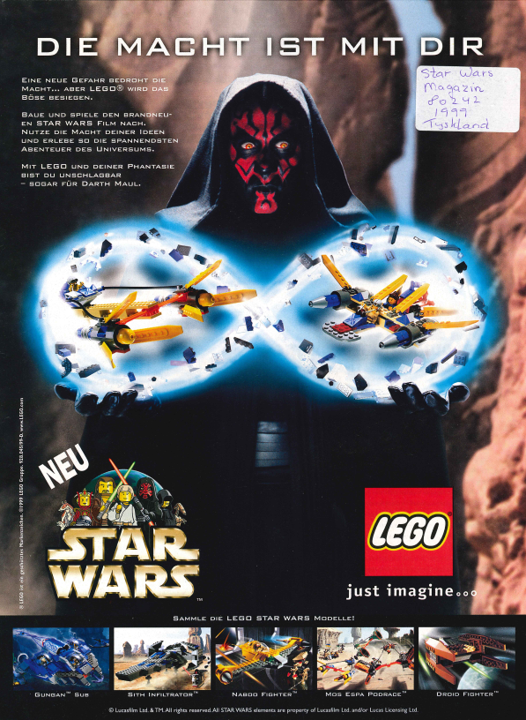 ---
Design Development
This artwork was created by Advance, an advertising agency based in Copenhagen which has been working with LEGO since 1976. Star Wars promotion is today organised within The LEGO Group but was originally passed to Advance as the 1999 product launch approached, hence unusual images like this one exist.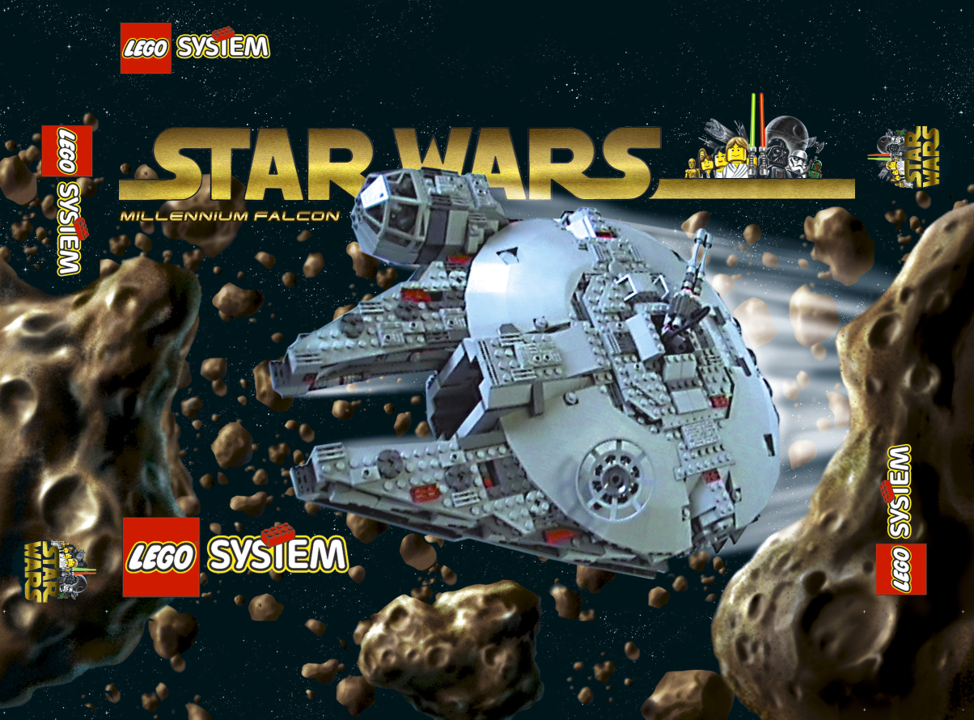 Its exact purpose is not entirely apparent, although I imagine this model and packaging was designed as an example for Lucasfilm. The final rendition of 7190 Millennium Falcon loosely resembles this set, although the packaging was ultimately very different.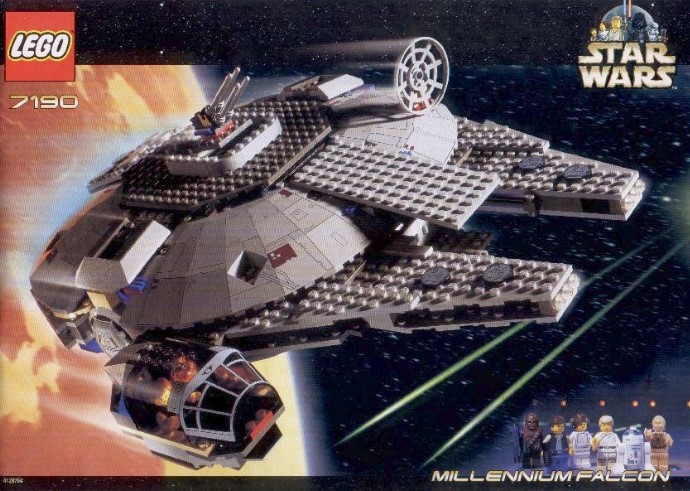 ---
Were you a LEGO fan in 1999 and can you remember the arrival of the Star Wars theme? Let us know in the comments.