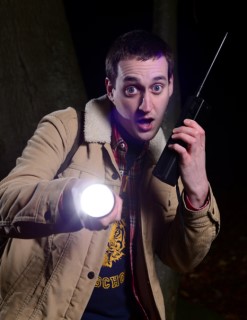 75810 The Upside Down has proven to be among the most appealing sets of 2019 and Brickset was fortunate to speak with Justin Ramsden about his latest creation at the recent launch event in Leicester Square.
Brickset: How did the partnership between LEGO and Stranger Things begin?
Justin: LEGO has partnered with Netflix previously for the LEGO House documentary and this seemed like a fantastic opportunity to celebrate one of their most eminent shows, Stranger Things. The project began early in 2018 and I was incredibly excited to develop this set.
Stranger Things includes some fairly adult themes. What makes it suitable for LEGO?
The primary target audience for this product is definitely older children and adults, although LEGO is an ideal medium to add layers of fantasy. Stranger Things is quite similar to Batman and Lord of the Rings in that regard.
Furthermore, the series focuses upon certain themes which LEGO really seeks to promote, including friendship and teamwork. Of course, the set has been designed for an audience of 16+ so it is naturally targeted towards those age groups, much like the television series.
When the license for Stranger Things was acquired, was there any discussion concerning what LEGO might produce or did you immediately decide upon the Byers' house?
We did consider multiple options and Netflix were involved in those discussions, ensuring that whatever we selected would be most representative of the Stranger Things brand. However, we did settle upon the Byers' house fairly quickly because significant action takes place there and that provides the chance to include the widest possible selection of characters.
On the subject of the characters, were there any other minifigures you were hoping to include?
There were some lengthy conversations concerning which characters we should include but I am very pleased with this selection. We needed to focus upon those who were most relevant to the house and were among the most popular with fans. Crystal [Fontan] and Casper [Glahder] created the graphics and captured all the necessary details while here element designers created three news pieces for this set.

75810 The Upside Down is an unusual set, featuring large sections with the studs pointing upwards and downwards. What challenges did that entail?
Watching the series was integral to developing this set and we were particularly drawn to the end of season two where the camera twists to reveal the Upside Down, perhaps suggesting that we should interpret the Upside Down in the same way. Of course, its name also gives a potential clue to how we might best represent another dimension!
There was discussion about building the two houses side by side, reflecting the Demogorgon's ability to pass through walls, but we were confident in electing to invert the Upside Down. Assembling an upside down section had the potential to be extremely difficult so we decided to split the houses and that also enabled us to divide the building experience so two people can construct the houses concurrently!
Presumably the set contains two instruction manuals?
Absolutely. We included matching colours between the two booklets and the sticker sheets are unusual too as one sheet is actually upside down! Also, the box is designed with two LEGO logos so it can be displayed either way up which is really fun.
How did you design supports for the model?
Multiple options were considered and there was certainly some trial and error involved. For example, we wondered about including a dedicated frame to support the model or the chimneys might serve as supports. After discussing this subject with colleagues, the two large trees were eventually selected as the most stable and attractive solution.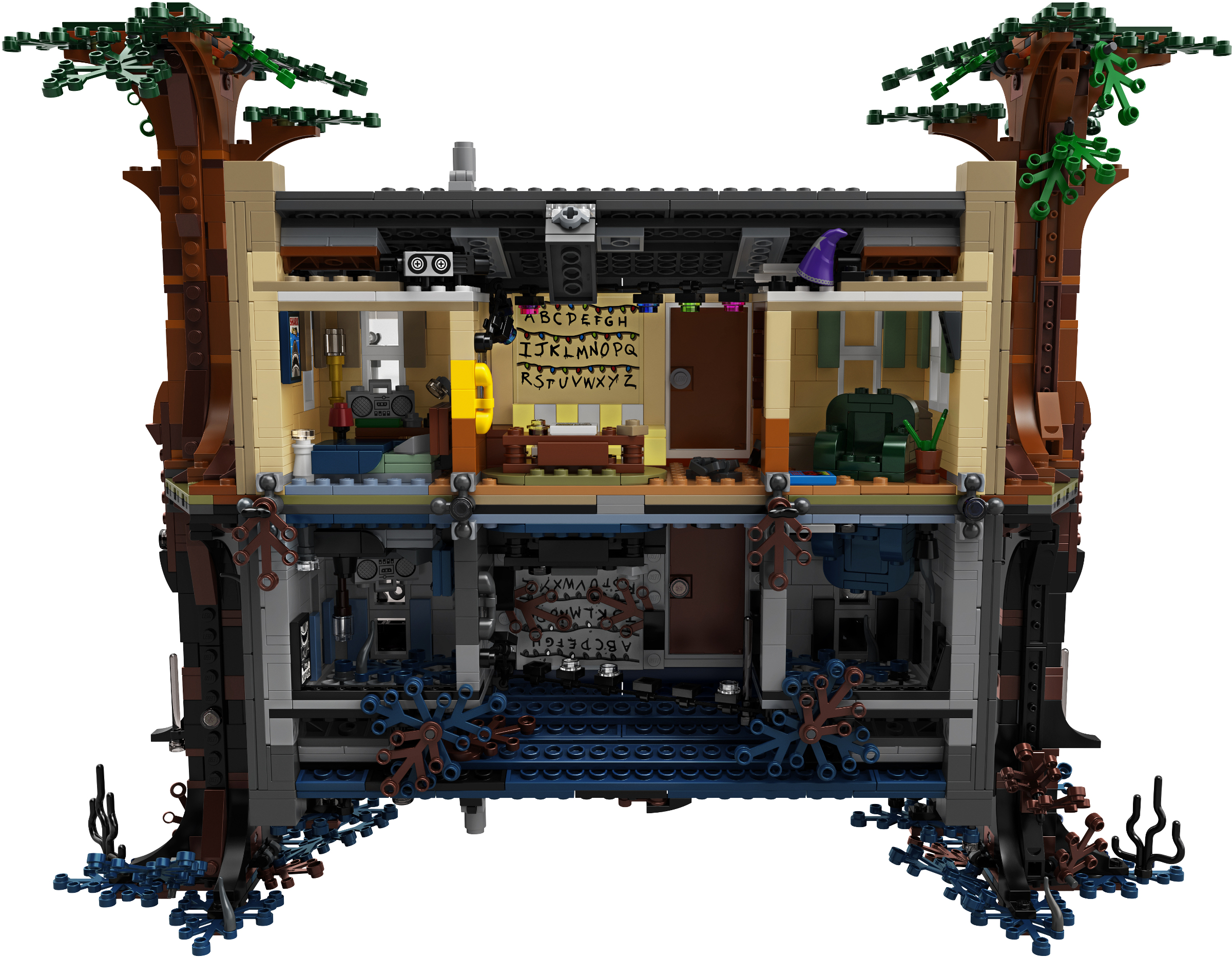 Both versions of the house employ similar building techniques but how did you attempt to distinguish them?
They are reasonably similar in their construction but several differences are included as we wanted the Upside Down version to appear more dilapidated than its counterpart. The vines and darker colours are quite effective in that regard, enabling us to provide many parts in new colours.
What other building techniques are you most satisfied with?
Creating such a large section upside down is probably the most important achievement with respect to building this set but I also enjoyed suspending Hopper's car. I think turning the model upside down and the vehicle staying in position is extremely satisfying!
We were also able to include numerous tiny details and Easter eggs which is always enjoyable. You should be able to find my initials along with those of Crystal Fontan and Casper Glahder somewhere within the model. In fact, we also included the initials of the team from Netflix which was a nice touch. There are plenty of references to the series as well, including a movie poster on Will's bedroom wall and his Will the Wise drawing.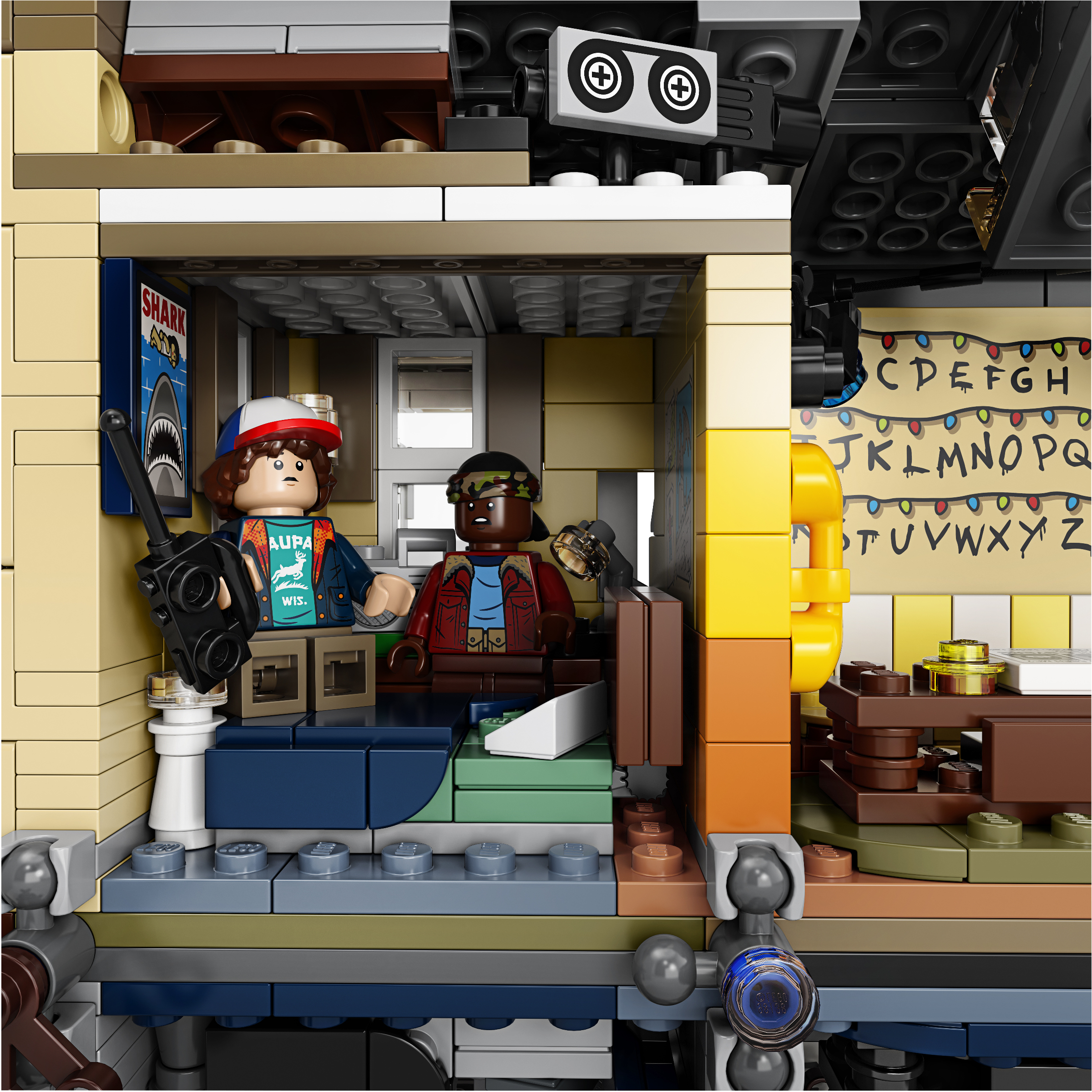 Did you consider including any areas other than the living room and Will's bedroom?
Other rooms are shown in the Byers' house during the television series, such as the kitchen, but the living room and bedroom are certainly the most prominent. Including any more interior space would have resulted in a square shape that would make it difficult to place minifigures inside or display the model. The latter issue is particularly important for me as I would like to display the sets myself.
The secret of your design success has been revealed. You are simply creating sets that you would like to own!
Exactly! The dividing function in 71043 Hogwarts Castle is included for much the same reason as it would otherwise be very difficult to display.
Many thanks for speaking with us!