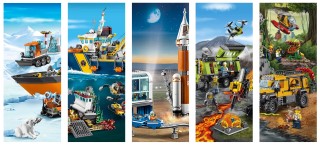 LEGO City was established in its modern form during 2005, although the founding of this vast metropolis may be traced to the middle of the fifteenth century.
Such longevity is hardly surprising given the wealth of natural resources which surround the city. Its geography is incredibly diverse, ranging from oceans and snowcapped mountains to desert flats and dense jungle, all within sight of LEGO City! We have accordingly compiled an exhaustive guide to the varied terrain one might encounter beyond the city centre.
This article was originally published by the LEGO City Geographical Survey.
LEGO City is a coastal location and its wonderful beaches have been exhibited on multiple occasions. Palm trees grow along the shore and these shallow waters are populated by lobsters, crabs and even dolphins! Such varied wildlife frequently attracts minifigures to the beach and it has therefore become an exceptionally popular tourist destination.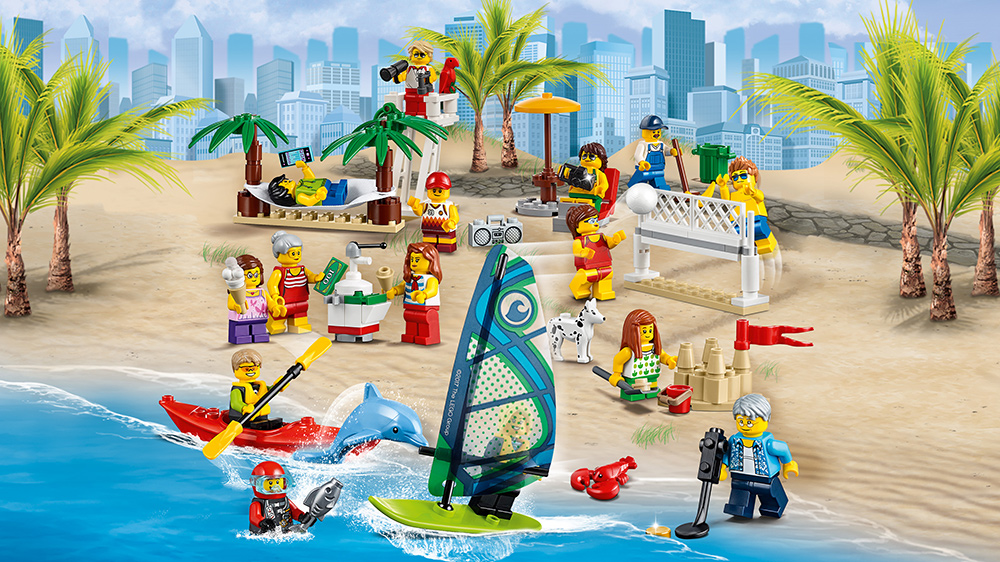 Steep cliffs are situated further along the shore. They can cause difficulties during inclement weather conditions but a diligent coast guard ensures the safety of minifigures at sea. Furthermore, numerous small islands are scattered along the coastline and these must also be navigated carefully, particularly since octopuses and aggressive sharks are known to inhabit these waters.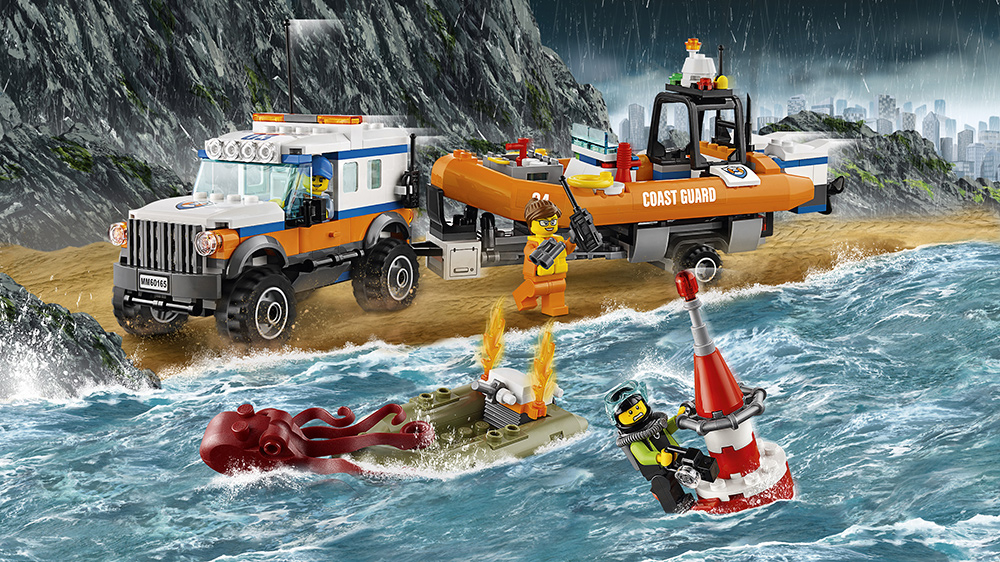 However, the coastline is not focused exclusively upon leisure and includes a substantial commercial harbour that connects LEGO City with its neighbours around the world. Smaller vessels pass through the harbour frequently too, transporting passengers and cars across the bay as relatively few bridges connect different sections of the city. There is also a marina nearby.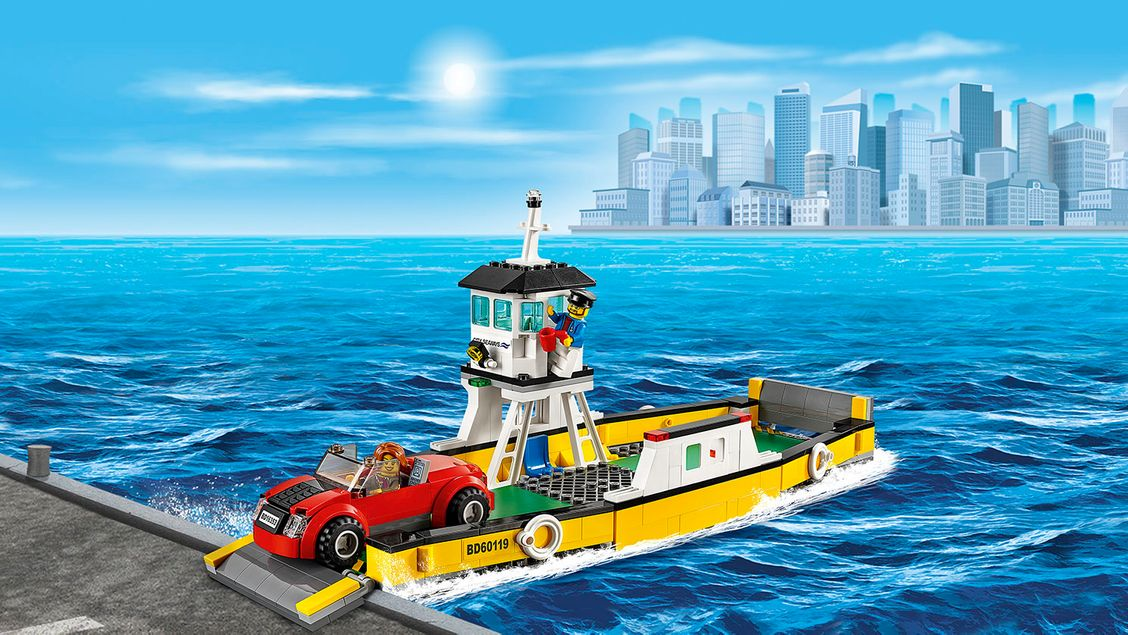 ---
Little information exists regarding the precise layout of LEGO City, although a simple map does appear at one of the transport interchanges, showing the location of several important buildings. These include a hospital, the police station, a cargo depot and the coast guard headquarters. Moreover, we know that LEGO City is the capital of its respective nation, although few governmental buildings are situated here.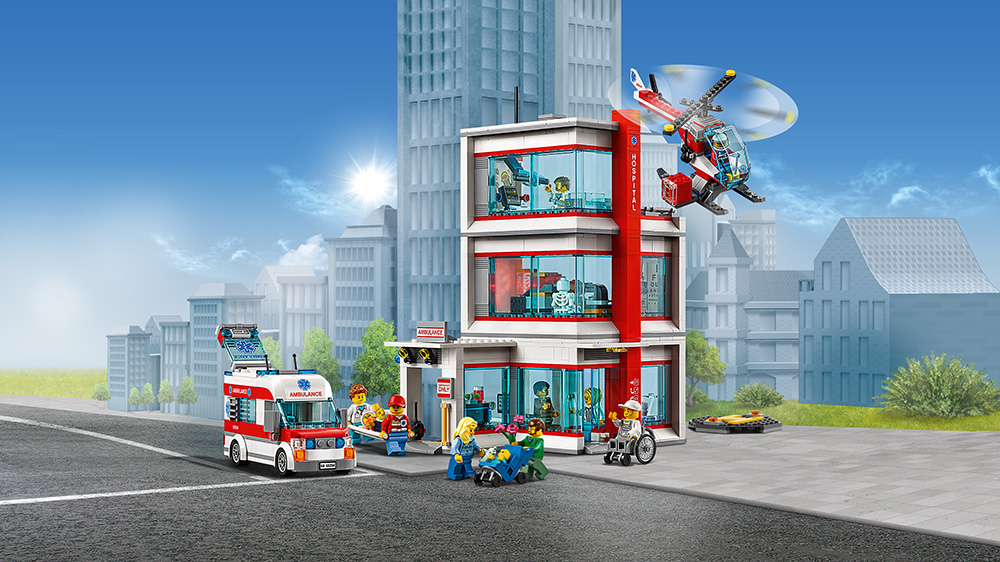 Open countryside surrounds LEGO City, interrupted only by occasional farms which are predominantly focused upon grain production. An impressive airport is situated on the outskirts as well, providing both passenger and cargo services. Part of this airport complex is occupied by the Sky Police near the coast while another section once accommodated the spaceport, although that has now been superseded.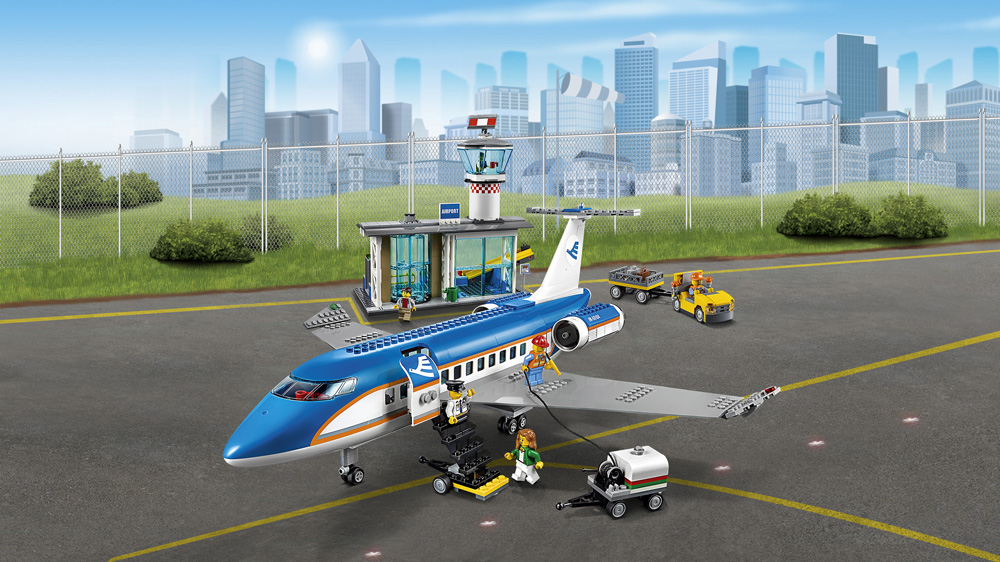 Multiple rivers pass through LEGO City, giving way to swamps which dominate low-lying terrain. They are predominantly inhabited by snakes and crocodiles, although their relative proximity to the city has made the swamps an enticing refuge for criminal minifigures. In fact, taller buildings remain visible on the horizon, demonstrating its accessibility.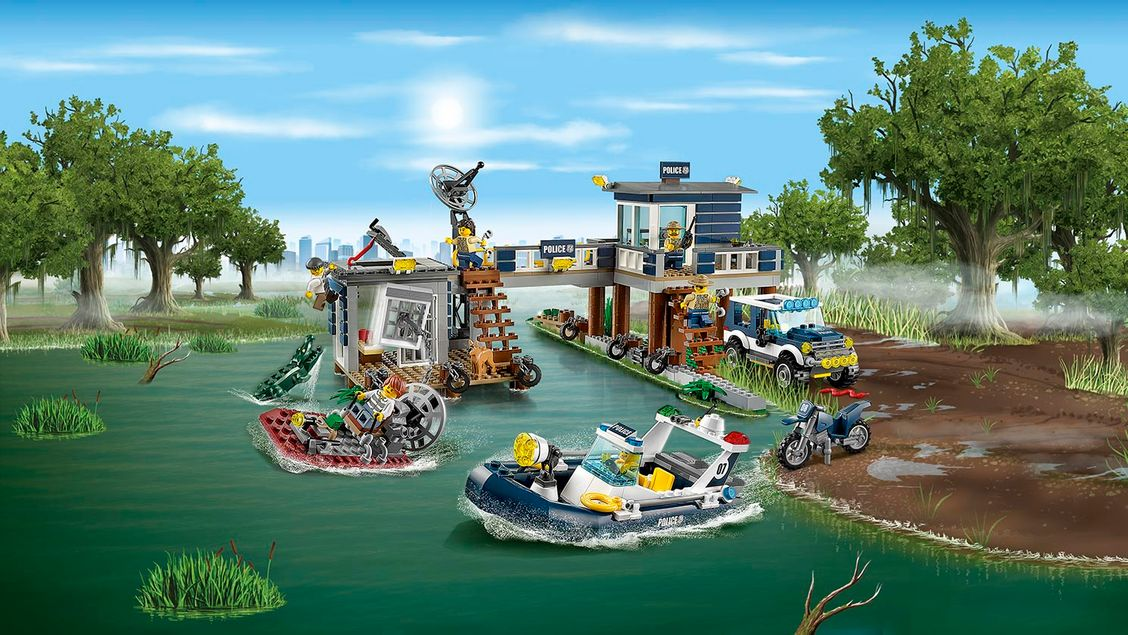 The foliage becomes increasingly overwhelming as the river continues through a series of waterfalls, eventually transitioning into a jungle environment. Exploration of this region commenced during 2016 and minifigures discovered evidence of an ancient civilisation. Furthermore, the jungle sustains some exotic flora and fauna, including leopards, panthers and even a carnivorous plant species!
Expansive forests continue within the more temperate region surrounding LEGO City, although forest fires have been known to occur during warmer periods. Fortunately, such fires are regularly contained by a dedicated fire department and this area is also patrolled by the Forest Police. Forestry operations can therefore proceed without interruption and they are carried out responsibly, with saplings replacing felled trees.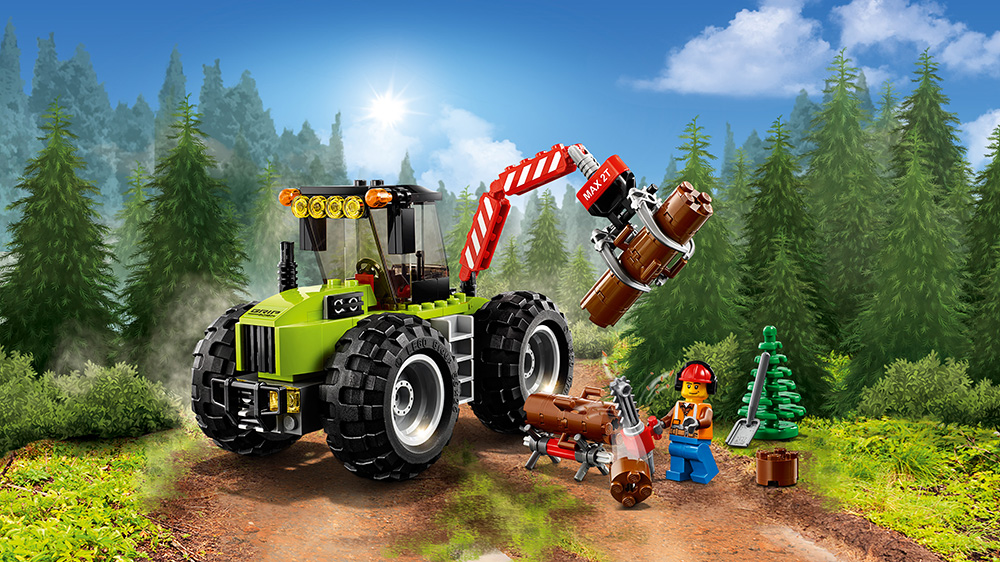 ---
Commercial activity occurs within the neighbouring mountains too. Gold mines were founded in 2012 and Mount Clutchmore has become a great tourist destination, particularly for hiking. Moreover, snow falling upon the high mountains attracts skiers during the winter months. Warmer spring temperatures then provide meltwater to the fast-flowing rivers below and these sudden torrents sometimes surprise unprepared minifigures.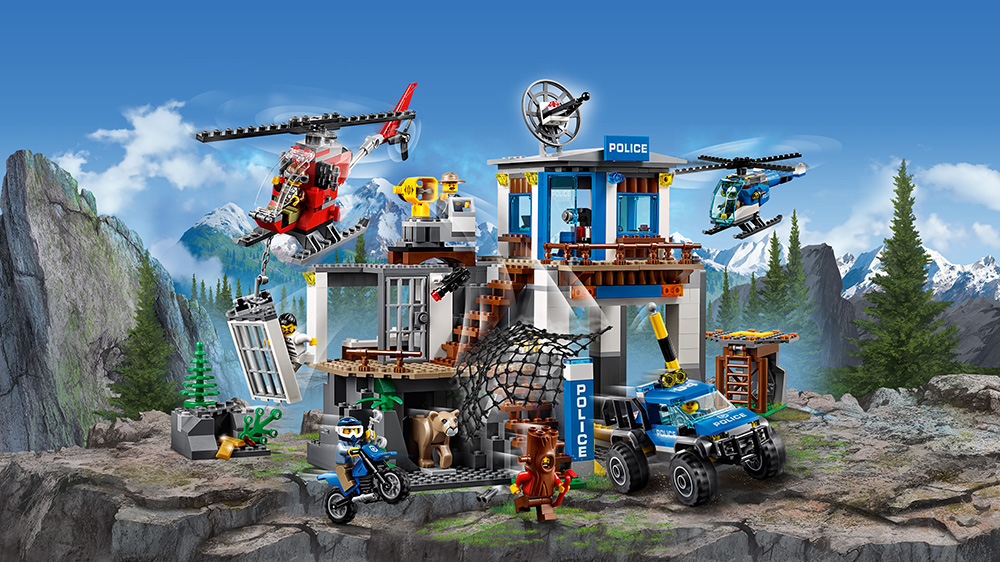 Volcanologists were dispatched to monitor geothermal activity around the mountains during 2016 and they observed several eruptions. The surrounding volcanic plateau remains under investigation but its distance from LEGO City suggests that there should be little danger to the resident minifigures. In fact, the trans-blue crystals found inside many lava bombs have become quite sought after.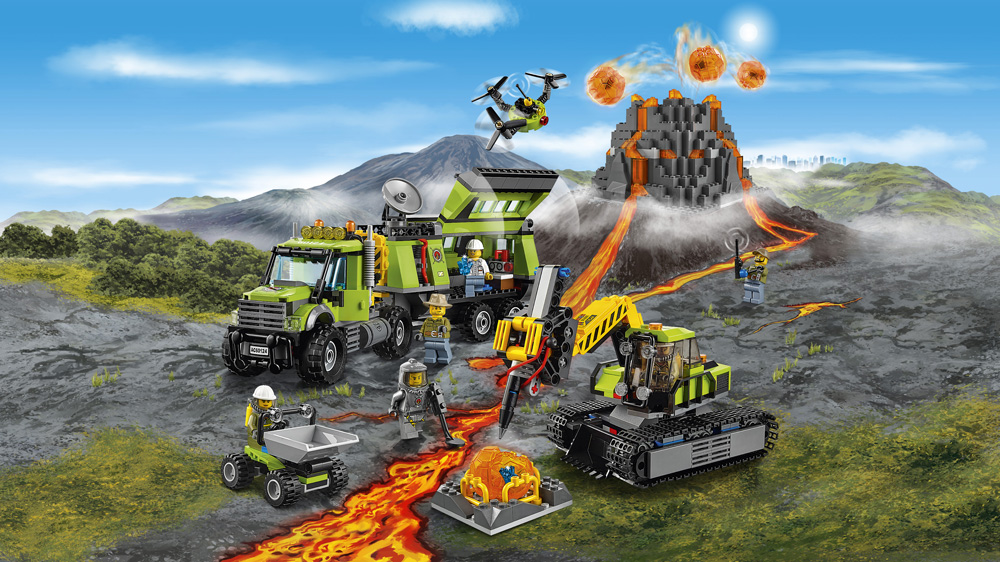 Space missions have historically been launched from the rural terrain immediately outside LEGO City. However, a larger control centre has now been established in the desert, providing additional room for testing and loosely replicating the Martian landscape. Minifigures have chosen to explore Mars as the planet seems remarkably close to Earth, displaying terrain features that are visible with the naked eye! Off-road racing also occurs in the desert.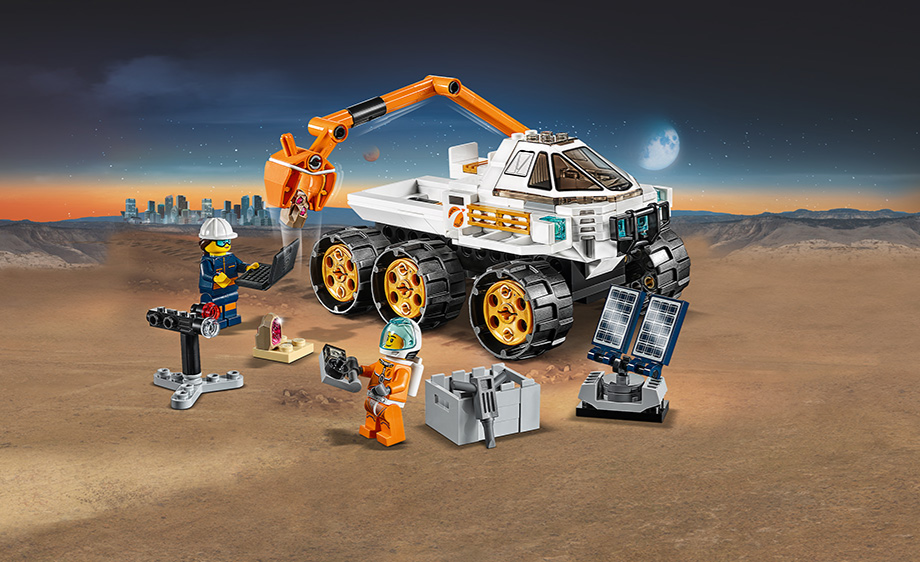 Despite its proximity to a tropical jungle environment, LEGO City also remains visible from the Arctic coastline, as demonstrated during the 2014 expedition. Subsequent exploration has ventured further inland, beyond view of the city. Extinct animals specimens were recovered here and explorers found evidence of early human habitation as well, inspiring an exhibit at a museum within LEGO City.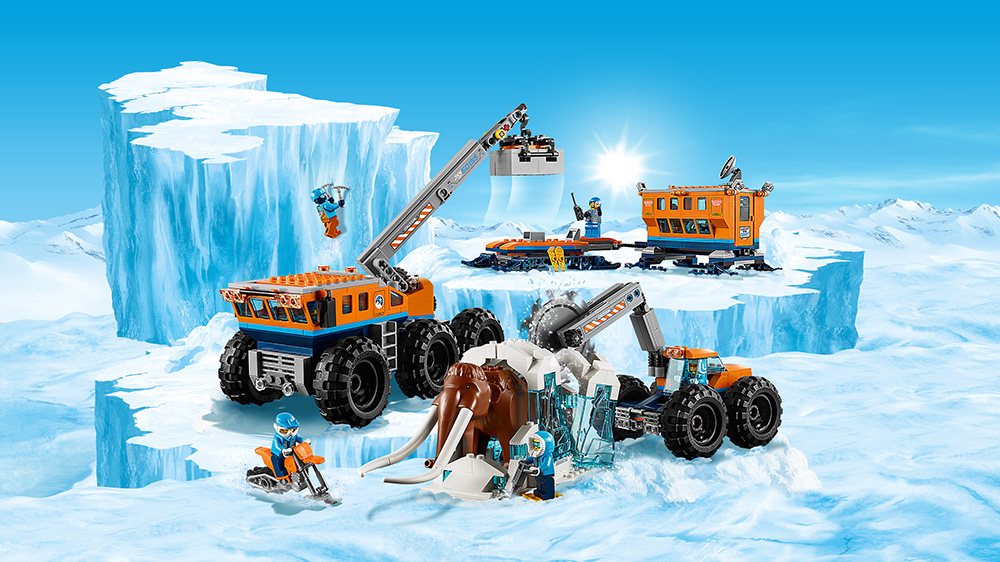 ---
LEGO City and its diverse environment has continued to expand during recent years, inspiring some minifigure geographers to wonder what unusual terrain might emerge next. I certainly look forward to finding out soon!