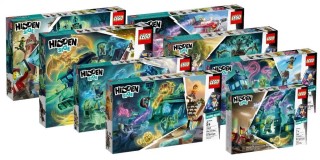 Hidden Side will become available very soon and this interesting theme has inspired considerable discussion and excitement from many fans!
I have certainly been looking forward to building these sets and am wondering which ones people are most looking forward to. Share your opinion in our poll after the break...
---
We hope to review most, if not all, of the new sets so your responses will guide our priorities for those reviews. You can already read our review of 70420 Graveyard Mystery here.
Which set received your vote or does Hidden Side not interest you? Let us know in the comments.