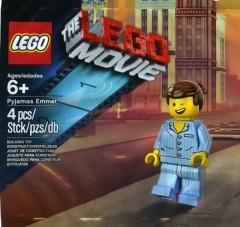 If you haven't managed to grab a Pyjamas Emmet at an Odeon, you can get one from Toys R Us with a token from the Daily Mail this Saturday.
While on the subject of LEGO in UK newspapers, I was recently contacted by a journalist from The Economist who's been gathering data for an article for publication either in this week's issue or on their website. (Update the article, Empire building, is now live).
Also, many of us in the UK who have a 'LEGO-related business' have been interviewed by a Sunday Times journalist, so expect to see an article in this weekend's issue.
As I've said before, the media world is going LEGO-mad at the moment...
(Via BrickFanatics and a TRU employee).
Sponsored content