With Easter almost upon us, at last, I thought now would be a good time to take a look at the history of Easter offerings from LEGO, concluding with a look at this year's Easter bunny.
The first Easter set I can find in the database is 1677 Rabbit, released in 1990. There wasn't another one until 2000, and it wasn't until 2010 that Easter sets became a regular occurrence.
As with most items marketed at Easter, religious ones excluded, they are either chicks, eggs or bunnies. Since 2000 we've had eight bunnies, four chicks/hens/ducks and one basket of eggs: 12 sets in total, since one includes a bunny and an egg.
Two sets were produced in 2000, a bunny and a hen and chick. They were generally available only via shop.LEGO.com, since brand stores were not widespread back then. The rabbit uses the same printed slope as the 1990 version which arguably looks more like a mouse and I think has been used for them in the past.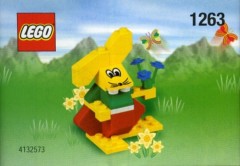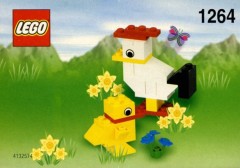 The next one to be released was in 2003. 10071, 'Mr. Bunny' is identical to 1990's 1677 and I think you'd agree that it's a pretty poor rendition of a rabbit.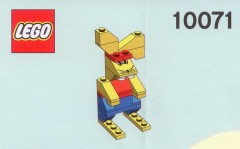 2005 saw the release of two sets: a rabbit, a tree and what is presumably a 2D egg, and a hen with her chicks. This rabbit is possibly even worse than Mr. Bunny.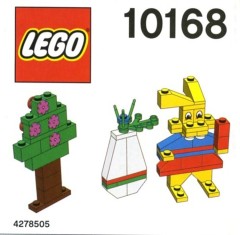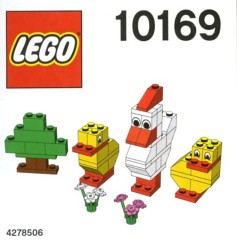 The first of the regularly released Easter sets, from 2010, is this brown bunny, 40005. It was one of the first sets in the then new 40xxx number series denoting brand store/shop.LEGO.com exclusives (although I know there have been exceptions since). Unlike most in the series, this one was boxed.
While better than the previous versions, it's a bit blocky and child-like, which might have been the intention but the result is a bit weird-looking.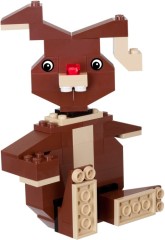 2011 saw the release of this nice basket filled with eggs as well as another slightly scary looking rabbit.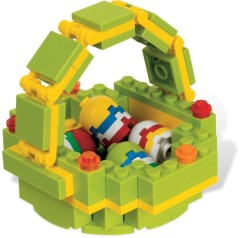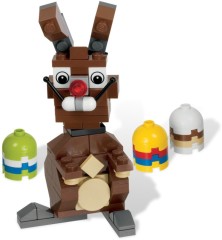 There were two sets in 2012 as well, a family of ducks and a rabbit in a pen and a chick bursting from an egg. This time the rabbit actually looks like one.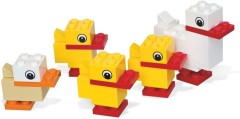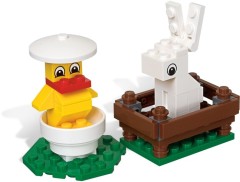 Last year we were back to just one set, another rabbit. It's certainly an improvement on previous versions but it still hasn't really nailed the look and character of an archetypal Easter bunny.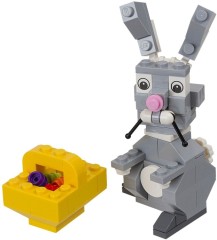 Finally, this year sees the release of another Easter bunny, 40086, designed by none other than AFOL-turned-designer Mel Caddick who works on a lot of 'special' sets like this.
I reckon she's captured the character and essence of an Easter bunny perfectly. The use of new curved pieces and plenty of SNOT parts and building techniques has resulted in something far more organic-looking than previous efforts.
The back looks slightly weird from this angle, but side-on it adds depth to the head and bottom and of course includes the obligatory white tail.
What I particularly like is that if you prefer your bunnies with floppy ears, you can have them...
This is easily the best bunny to date and the designer of next year's will have a job bettering it. Buy it now before it disappears from the shops.
If you celebrate it, Happy Easter!
(Note: I have deliberately excluded these brand store models, which were just instruction sheets given away with tubs of bricks).