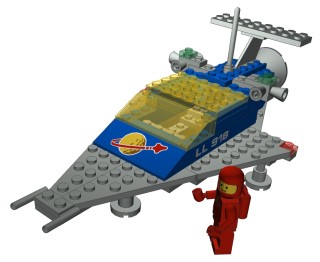 Last week I mentioned that Legolijntje was working on indexing and uploading LDraw versions of official sets to the Brickset database.
In the comments to that article, nicola80, author of a plug-in for displaying LDraw models in your browser, offered to assist getting it working here at Brickset to enable those of you that don't have LDraw installed to view them.
Work on it is almost complete and most of the models can now be viewed. There's a new 'view' link on the index page and on set details pages, which, when clicked, will display a rotatable, zoomable, 3D version of the set in a new browser tab.
At the moment it's only working with .ldr files and not .mpd (multi-model) files but hopefully we'll get that resolved soon. The viewer works with both .ldr and .mpd files. Note that it might take a minute or two to load the parts and render the image, particularly with large models.
So, big thanks to Legolijntje and nicola80 for making it possible.