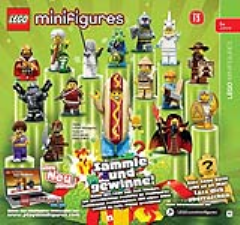 Promo Bricks earlier today posted images of the upcoming series 13 collectable minifigures. The leaked page from a German catalogue appears to tally with the list of figures that we published previously.
LEGO have also now published the official images via their Facebook page. You can check them out over at the Brickset Flickr Stream.
Let us know what you think of them, and there's also a discussion in the forum.