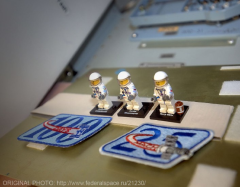 The International Space Station (ISS) has taken aboard its most unusual crew members yet in the form of three painstakingly recreated LEGO astronauts.
The LEGO minifigures were custom made to look identical to the current crew of the ISS, right down to the correct patches and buckles, presumably as an attempt to blend in seamlessly without arousing suspicion.
The custom LEGO minifigs enjoying their new home aboard the ISS.
Sent by a colleague as a spacefaring gift over the New Year, the LEGO doppelgangers were privately commissioned from Earth-based LEGO customisers www.minifigs.me.
They recreated Terry Virts, Samantha Cristoforetti and mission commander Anton Shkaplerov using photographs, but had no idea they would end up in space: "I've always been a huge space nerd", says minifigs.me codirector Nick Savage. "I may never become an astronaut, but it's amazing to think my little LEGO guys have. It's wonderful to know that they're up there right now, whizzing through space at over 17,000 mph. We've shipped all over the world before, but never off it."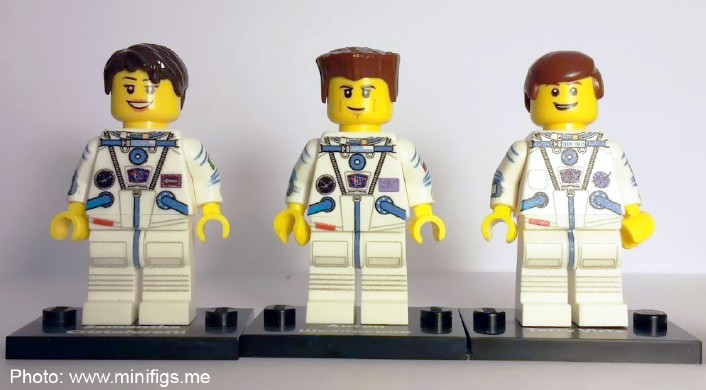 Preparing to go into space at the home base in England at www.minifigs.me
The three LEGO minifigures currently stand velcroed to the inside of the ISS, experiencing more than they could have ever imagined.