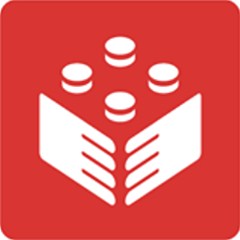 After we ran an article about selling your unwanted LEGO a week or so ago we were contacted with details of a far more worthwhile way of disposing of it: donate it to The Giving Brick, a Kansas-based charity that reconstitutes LEGO sets and gives them to needy kids.
Founder and Executive Director Matthew Gould, writes:
LEGO is the most recognizable toy brand in the world. LEGO offers kids and adults limitless possibilities for imaginative play, cooperation, problem-solving, and creativity. Everyone agrees 'LEGO is Awesome'!
Despite all its possibilities and benefits, the little bricks remain out of reach for many kids. LEGO is a high-quality toy and new LEGO sets can be expensive. Many of our community's neediest, most-deserving kids don't get the opportunity to own LEGO sets of their own.
Luckily, there is a group in Kansas City that aims to change that. The Giving Brick is a nonprofit corporation based in Kansas that provides LEGO sets to needy kids. The Giving Brick has partnered with local CASA (Court Appointed Special Advocates) offices to distribute high-quality LEGO sets to children that have been abused or neglected. Started in 2014, The Giving Brick recycles previously-loved LEGO back into LEGO sets. They collect, clean, sort, and package used LEGO bricks into new gift boxes. "Each gift box is a complete LEGO set," explains Matthew Gould, Founder and Executive Director. "We rebuild models based on retail LEGO sets and include reprinted instructions for building."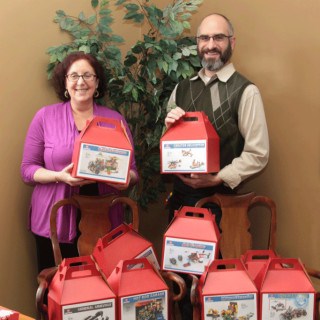 Matthew and his family donated all the pieces for the pilot year and in December 2014 they gifted 10 boxed sets - almost 10,000 pieces. "We wanted to give our LEGO sets to kids who had little else to call their own and needed an escape from the challenges life was throwing at them. We knew CASA could help." With their help The Giving Brick LEGO sets made wonderful Christmas gifts for 9 kids in the Jackson County, Missouri foster care system.
One set was such a huge hit with a 12-year old boy, new to the system and alone in an institutional setting, that he got a second one. "We heard his second set was missing a piece, but by the time we connected with his CASA volunteer to replace the piece, he had already started building his own creations; which is the whole point."
The Giving Brick hopes to collect enough LEGO in 2015 to gift 25 boxed sets - each over 400 pieces - for the holiday season. "There are over 1,500 kids in the foster care system in Jackson County alone; if we collect enough LEGO we can help lots of kids," says Matthew, as he talks about his plans for the future. "We hope to grow large enough to help many more kids during the holidays, and to also give smaller gift sets for birthdays or "rainy-day" gifts". "There are enough LEGO bricks already on the planet to give every kid in the world over 200 pieces, and LEGO makes billions more each year. With so much LEGO in the world, we are hopeful generous donors will come forward and donate LEGO to kids who otherwise would go without."
The Giving Brick accepts donations of used LEGO in any condition. They also accept direct donations, which are used to buy missing pieces from used-bricks sellers. "Sometimes a set is missing a handful of rare bricks and we try to buy used from Bricklink sellers to complete the sets." The Giving Brick is in the process of filing for federal tax-exempt status right now, and expects to be a 501(c)(3) public corporation later this year.
Find out how to help by visiting www.thegivingbrick.org. Follow them on Facebook, Twitter, and Instagram to see how their projects are going.