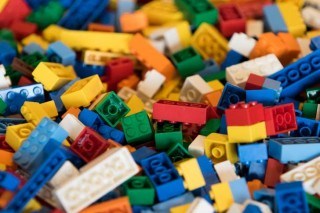 That's according to an article published at The Telegraph's website today: "Share prices tumbled on Friday, cancelling out all the gains made this year . The value of the FTSE 100 is no higher than it was in February 2000, meaning the average annual return to savers over the past decade and half is just 4.1 per cent once dividend payouts are included.
"By contrast, LEGO sets kept in pristine condition have increased in value 12 per cent each year since the turn of the Millennium, with second-hand prices rising for specific sets as soon as they go out of production. Modern sets are performing even more strongly, with those released last year already selling on eBay for 36 per cent more than their original price."
Buying LEGO to sell later whilst potentially depriving others of the opportunity to buy it at retail price is an unsavoury practice to many people, but it does seem to be on the increase and arguably resellers provide a valuable service by making it possible to get hold of 'retired' sets if you're willing to pay for them.
Buying LEGO for investment: good or bad? Read the full article then discuss...