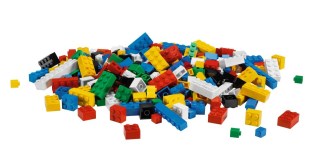 That's according to an article on The Telegraph website today: Some children may not get their Christmas wishes fulfilled this year as Lego's factories, although running at full speed, may not be able to make enough plastic bricks to keep up with demand from toy stores in Europe.
The Danish company has become the world's largest toymaker by sales, overtaking U.S. Barbie-maker Mattel, thanks partly to toys linked to movies, including The Lego Movie.
But difficulties in forecasting demand accurately means some orders may not be filled on time.
"We will not be able to deliver all of the orders coming from customers in the remainder of the year," spokesman Roar Trangbaek said. "We are running our factories at maximum capacity and will do everything we can to meet demand."
He declined to specify which lines of toys or which European countries would be affected.
Thanks Emma J for the news.