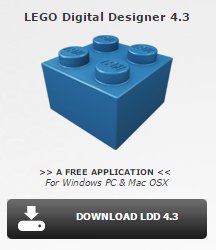 Here's a statement from the LEGO AFOL Relations team that is not good news:
"Good Afternoon everyone, I've just touched base with one of our Digital Product Specialists within the Consumer Services team. A business decision has been made to no longer allocate resources towards the LDD program / initiative.
"For now, the program will continue to be offered to anyone interested in utilizing it but please do not expect any updates regarding functionality, the adding of new LEGO elements or glitch fixes. We have decided to pursue other digital experiences.
"Although this may not be the answer you were hoping for, I hope this information will be of use to your RLUG members. Thank you for your time and continued support for the LEGO Brand and hobby."
Given how popular the tool is I imagine the news will cause much consternation. Do you use LDD? Are you disappointed by this news? Will it prompt you to take a look at LDraw, which is arguably superior for serious use?
Thanks to bricksforbrains for the heads-up in the Brickish forum.
Update: Another statement has been made to try and allay some of our fears: "I hope this will help clarify a bit of the confusion and misunderstanding from our end regarding LDD. TLG will remain committed to digital building going forward, in regards to LDD, this means that we will continue to support the current functionality.
"We will not be doing automatic updates on elements, however elements will continue to be added from time to time. Unfortunately we cannot ensure that all elements are made available. I can see that the message has spread widely in the community since our original statement and I hope that you will assist us in spreading this message as well. Thank you!"