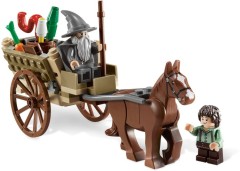 Today, the most famous horse race in Britain is held, the Grand National, so I thought I would mark the occasion by taking a look at the history of horses in LEGO.
---
Back in the very beginning, in the Castle theme, minifigure knights rode brick-built horses, as in the classic 375 Yellow Castle.
---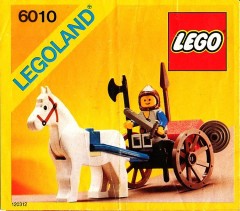 The first moulded LEGO horses originated in 1984, ridden by knights in sets such as 6080 King's Castle, or pulling villagers' carts (6010 Supply Wagon). This horse had an articulated head and a 1x2 slot for a saddle to be fitted, but which could also be filled with a 1x2 brick and tile. The horses had a printed bridle and eyes, and came in brown, white and black.
---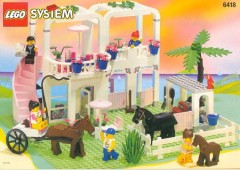 This moulded horse was the standard in System sets for many years to come, and was a main feature in the Paradisa sub-theme of Town as part of the Country Club range in sets 6418 and 6419. I had the latter set as a child and fondly remember acting out stories set around the stables!
---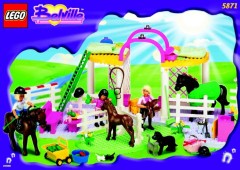 Horses seem to have a strong association with "girls" themes in LEGO sets. The Belville and Scala (e.g. 5871 and 3144) ranges also included riding as a key subject matter in numerous sets, though the horses in those sets were of course scaled to the larger dolls and are huge compared to the minifigure sized ones!
---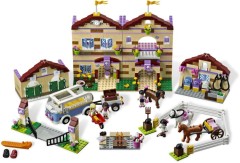 In 2012, the Friends line also introduced a new moulded horse, with a 2x2 cutout for a different saddle adapted to accommodate the new mini-doll figure. These horses have no articulation at all but have a curvier design that is more true to life along with large expressive eyes. Set 3185 Summer Riding Camp included three of these new horses. Friends also led to a new foal mould as well, in set 41003.
---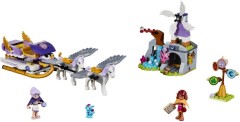 Later on, in 2015, this new Friends horse mould also gained wings and became a pegasus in the Elves sets 41077 and 41078.
---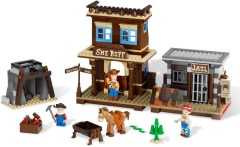 The pegasus is not the only unusual equine creature produced in LEGO either. Another is Woody's trusty steed Bullseye in set 7594; a very cartoony horse with movable front and rear legs. On the creepier side, a skeleton horse has been released in no less than three versions: white, glow in the dark and black; the latter representing a creepy Thestral from Harry Potter (5378).
---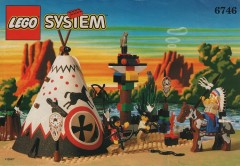 Back to our original moulded horse, this received more detailed prints in later years such as in the Western set 6746 and also more elaborate gear, such as printed barding and head covers (see 7188 and 10223, for example).
---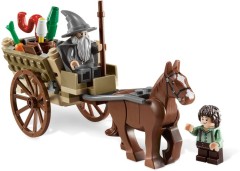 A major change finally occurred in 2012 in the Lord of the Rings sets (9469, 9472) with a brand new moulded horse which has articulated back legs, enabling more dynamic positioning of the horse, including in a rearing position which makes it much more versatile. A white version of this horse was also used for The Lone Ranger's faithful friend Silver (79106).
---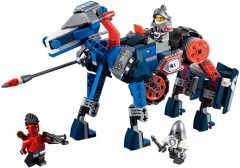 So what's next for the humble horse? Well, maybe the mecha horse from Nexo Knights 70312 is the future? I would love to see a field of those ridden around Aintree!
---
Whether you are a fan of horse racing or not, I hope you've enjoyed my little look at the history of LEGO horses. Let us know on the comments what's your favourite LEGO horse and if I have missed anything out!