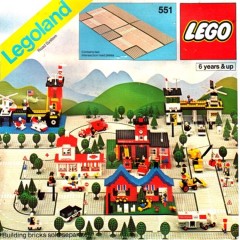 I am indebted to ajsantos for this week's #ThrowbackThursday article who wrote to me saying "I've thoroughly enjoyed your recent Throwback Thursday features so I took the liberty to write to you about a hospital set that never was..."
In 1979, LEGO issued a trio of road plate packs (551, 552 and 553) in the US. Their cover picture showed a town scene that included a never released set of a minifig-scale hospital, along with official sets as 376 and 381.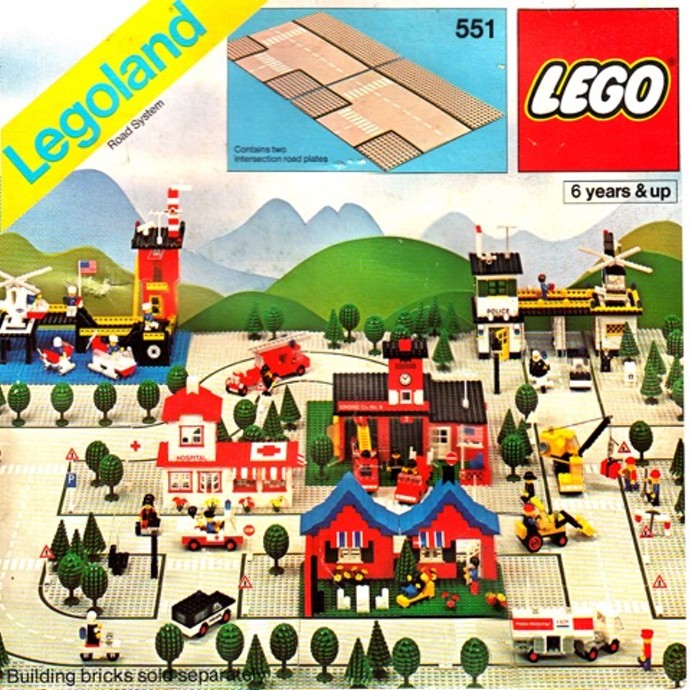 This particular Hospital set also featured in the 1979 US catalogue, which you can find at Peeron.com
This is a very rare instance of an "official" LEGO set being referenced in other LEGO products but actually not getting to the market.
It's remarkable that the promotional image in the 1979 catalogue displays all of the town sets for that year, they are individually represented on the catalogue itself but the hospital has no set number or name.
This never released set is also interesting because it has a patient in a brick-built wheelchair, an event that made the headlines earlier this year with 60134 Fun in the Park.
Ajsantos adds "let me thank you for all of the hard work that you, your colleagues and your team have done at Brickset since its inception. You were instrumental in helping me back from my dark ages, more than ten years ago."
It's always nice to read comments like that so thank you Antonio for being a loyal user, and for your article.
While we are on the subject of unreleased sets, you can see all that we know about, that were given set numbers but never produced, in this query. Many of them are polybag-sized sets that were designed and offered to co-promoters but which were never used in their promotions, so were never actually manufactured.