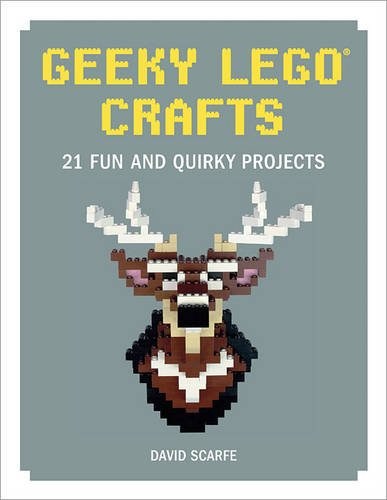 Geeky LEGO Crafts: 21 Fun and Quirky Projects by David Scarfe is one of four LEGO books No Starch Press is releasing in the run-up to Christmas.
It never ceases to amaze me how each of their books manages to cover a new aspect of our hobby, and this one is no exception. This 128-page hardback book provides instructions for building 21 'everyday' objects, from pencil holders and place mats to fridge magnets and bottle holders.
Its strength, or weakness, depending on how you look at it, is that everything is built almost entirely from common bricks and slopes.
As a result, you probably already have all the required parts, or can obtain them from readily available Creator buckets
The instructions and parts required are clearly laid out and I think even the youngest reader would have no difficulty following them.
The projects are certainly geeky, and somewhat quirky, as illustrated by this zombie pencil holder!
Every project has a certain retro charm and kids in particular are bound to find something they fancy having a go at building, and because everything made from basic parts, the chances are they will have most them already. It is therefore the ideal Christmas gift for upcoming LEGO master builders!
This book is available now and can be ordered from Amazon:
Sponsored content