The recent user survey highlighted the fact that not everyone is aware of some of Brickset's advanced features.
In attempt to remedy this I will be writing a series of tutorials which will each explain a particular feature or how to accomplish a particular task. Over time they will form a useful reference in the news archive.
To start with I will explain how to customise which articles appear on the home page and how you can hide those you don't want to read.
For this to work you need to be logged in. If you are not logged in already, log in, or if you do not have an account, sign up now for one.
---
Step 1: View your profile
The first thing to do is to view your user profile. It is accessible from every page by clicking on your name at the top right of the page.

---
Step 2: Click on news preferences
From here you can manage your profile and user account and also set preferences. Click on News category preferences in the menu.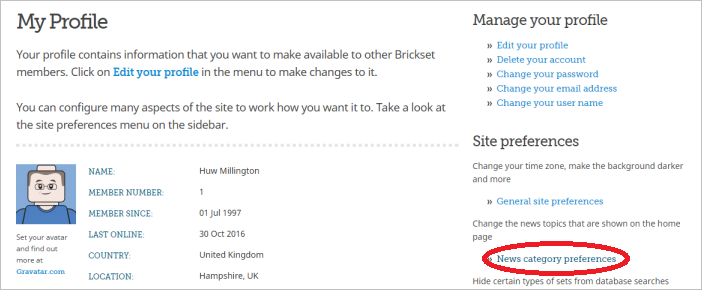 ---
Step 3: Select categories to hide
The screen will now show all categories we use to classify our news articles. By default they are all checked except for the Amazon ones that are not relevant for your country.
Simply un-check the categories you have no interest in and press Save.
For example, if you do not want to see the event summaries we publish every Sunday, un-check the box next to it and press Save.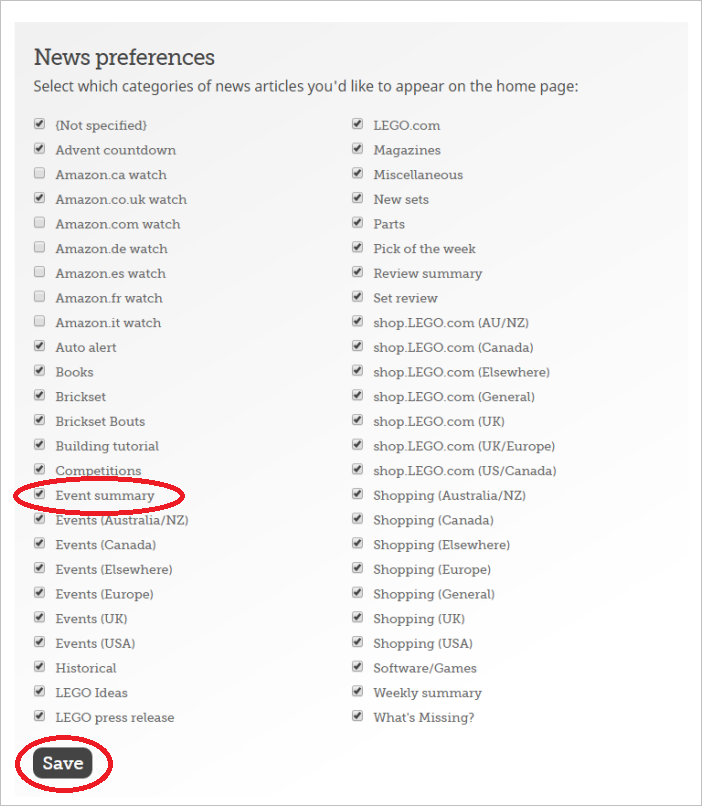 ---
Step 4: Finished!
Now, go back to the home page and see the effect of your changes.
---
Next week I will look at BrickLists: what they are, what they are useful for and how to create and share them.