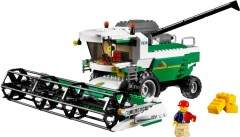 They've taken a while to appear but at last you can order the farm sets from LEGOShop.com in the UK, and probaly the rest of Europe. Until they appear in our product feed you can order them through this link
. I'd be quick if I were you, as they are sure to be popular!
The remote control racers
have also turned up today.
Sponsored content