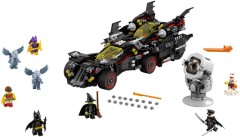 Market Watch has revealed an image of 70917 The Ultimate Batmobile, a set based on The LEGO Batman Movie which will be released on the 1st of June at a price of $129.99 in the US or €139.99 in Germany.
The set consists of a large Batmobile which can be divided into four separate vehicles along with a light-up Bat-signal and eight minifigures, four of which are brand new! These include Batman, Robin, Batgirl, Polka-Dot Man, the Wicked Witch, two Flying Monkeys and Alfred in his katana-wielding super hero guise.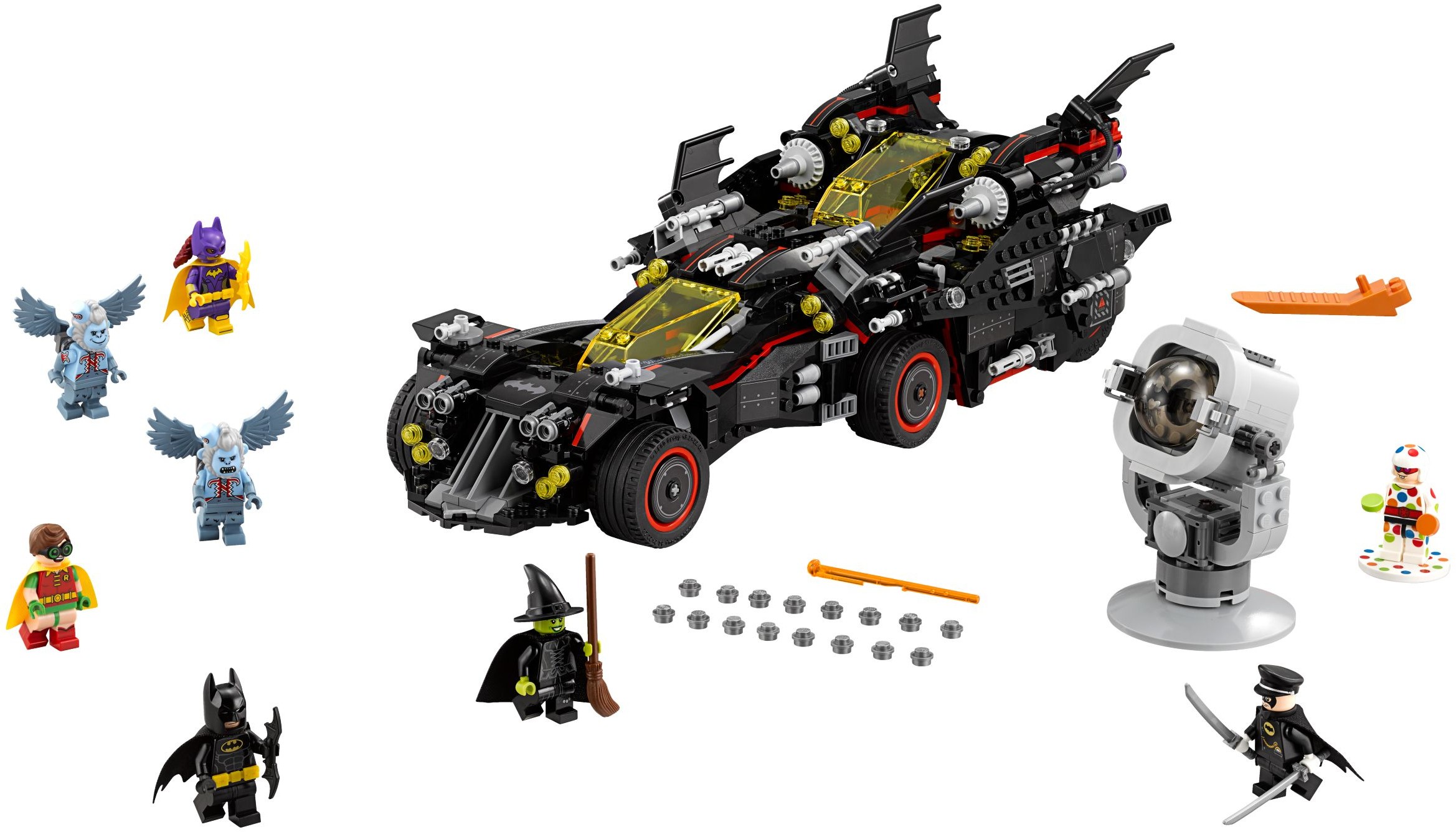 I am most excited by the Bat-signal and Polka-Dot Man minifigure but look forward to seeing some detailed images of the splitting function.
Let us know what you think of the set in the comments below.