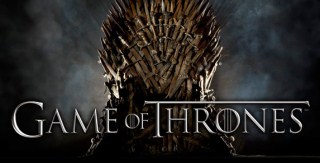 We've just received this somewhat surprising press release:
BILLUND, DENMARK, April 1st, 2017 /PRNewswire/ -- LEGO Systems Inc. is set to release Game of Thrones construction sets to coincide with airing of season 7 of the popular HBO television series in July, plus a range of sets depicting classic scenes from the first six seasons.
"Over the last few years we've produced an increasing number of sets that appeal to adult builders so it's a logical progression to release a range that specifically target adults and are totally unsuitable for children." said Dan Aerys, Senior vice president, LEGO Systems, Inc. "Game of Thrones has a huge fan base and we're sure our realistic and playful recreations of key scenes from the series such as the Red Wedding will appeal to them, many of whom may not have touched LEGO bricks since they were kids."
Seven sets featuring iconic scenes and characters from previous series will be released in May. LEGO has not revealed pictures yet but we have set descriptions, which contain spoilers of seasons 1-6, and a few images of the minifigures.
---
IMPORTANT NOTE: The descriptions we've received contain spoilers for a number of key plot points of seasons 1-6. If you haven't watched them yet you may wish to skip directly to the comments, but note that they may also contain spoilers!
---
79200 Arya's Travels, $11.99
Travel cross-country with Arya and The Hound on horseback and meat wagon.
Includes 3 minifigures: Arya Stark, Brienne of Tarth and Sandor 'The Hound' Clegane.
Hog wagon comes complete with broken wheel, barrels, sacks, and pigs' heads and trotters.
Battle Sandor and leave him for dead!
Accessories include Sandor's sword, dagger and Needle
Wagon measures 10cm x 4cm
---
79201 The Beheading of the Hand, $19.99
Recreate the scene in the yard in front of the Great Sept of Baelor when newly crowned King Joffrey goes against his mother's and betrothed wishes and orders Eddard Stark's beheading for treason!
Includes 4 minifigures: Ser Ilyn Payne; King Joffrey; Sansa Stark and Eddard Stark.
Place Eddard Stark's head on the block in preparation for beheading!
Restrain Sansa as she pleads with the king for mercy!
Swap Ser Ilyn's hairpiece for a black hood!
Accessories include Ice, the greatsword of House Stark.
---
79202 The Crowning of Viserys Targaryen, $29.99
Reenact the scene in Khal Drogo's tent when Viserys is crowned with a "golden crown that men will tremble to behold"!
Includes 4 minifigures: Viserys Targaryen; Khal Drogo; Ser Jorah Mormont and Daenerys Stormborn of the House Targaryen, First of Her Name, the Unburnt, Queen of the Andals and the First Men, Khaleesi of the Great Grass Sea, Breaker of Chains, and Mother of Dragons.
Melt the gold in the cooking pot!
Place the pot on Viserys head and watch him die!
Drogo minifigure comes with new beard piece!
Press the logs on the fire to illuminate it with the light-up brick!
Accessories include cooking pot, gold medallions, daggers and three dragon eggs.
Tent measures 15cm x 15cm x 15cm!
Batteries included.
---
79203 The Red Wedding, $49.99
Relive the treacherous events in the aftermath of Edmure Tully and Roslin Frey's wedding at The Twins!
Includes 6 minifigures: Robb Stark, Lady Catelyn Stark, Talisa Stark, Walder Frey, Roose Bolton and a Frey Archer.
Perform unspeakable acts on Robb, Catelyn and Talisa!
Seat Walder and Roose at the table while arrows fly from the balcony!
Accessories include direwolf Grey Wind, crossbows, daggers and swords.
Table measures 12cm long!
Balcony measures 20cm long!
Combine with 79200 Arya's Travels and have Arya and The Hound arrive too late!
---
79204 The Red Keep, $79.99
Help King Joffrey show compassion and mercy to his subjects in the great throne room of the Red Keep while members of the small council advise!
Includes 8 minifigures: King Joffrey, Cersei Baratheon, Jaime Lannister, Lord Petyr Baelish, Lord Varys, Tywin Lannister and two peasants.
Seat King Joffrey in the iconic Iron Throne!
Convene the small council in its chambers!
Listen to Lord Varys' whispers!
Try and figure out what Lord Baelish is scheming!
Iron Throne constructed from over 50 daggers and swords!
The small council chamber measures 23cm x 15cm
Throne room measures 23cm x 23 cm x 10cm!
---
79205 The Battle of the Blackwater, $99.99
Help the Hand of the King, Tyrion Lannister, repel invading Baratheon forces arriving by boat on the shoreline of the Blackwater.
Includes 8 minifigures: Tyrion Lannister, Bronn, two Lannister archers, Stannis Baratheon, Ser Davos Seaworth and two Baratheon soldiers.
Ignite the wildfire with a flaming arrow!
Rain arrows down on the invading forces from the ramparts!
Help Stannis Baratheon and Ser Davos Seaworth retreat to Dragonstone!
King's Landing rampart measures over 30cm in length!
Boat measures 30cm x 10cm x 30cm high!
Boat does not float
---
70206 Castle Black, $129.99
Recreate scenes featuring the sworn Brothers of the Night's Watch at Castle Black as they defend the castle from Wildlings and worse!
Includes 10 minifigures: Jon Snow, Samwell Tarly, Ser Alliser Thorne, Melisandre 'The Red Woman', Maester Aemon, Ygritte, Tormund Giantsbane and two White Walkers!
Help Jon Snow with his training and protect Samwell from mean Ser Alliser!
Lay Jon Snow down on the plinth and have Melisandre bring him back from the dead!
Operate the motorised lift to take the Black Brothers to the top of the wall!
Flick a lever to trigger an avalanche on the north side of the wall to try and prevent Ygritte and Tormund Giantsbane from scaling it!
Castle includes library, dining room, Jon Snow's room and ramparts.
Accessories include direwolf Ghost, two horses, daggers, swords, crossbows, dragon glass spear heads and Longclaw, forged from the finest Valyrian steel!
Lift rises to over 700 feet!
The wall measures 100 leagues in length!
6 AA batteries required, not included.
---
The minifig images we've received are presumably not the final versions as I would have expected them to be fleshies but nevertheless they give a good idea of what to expect.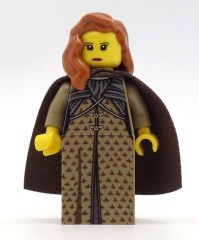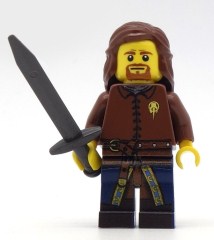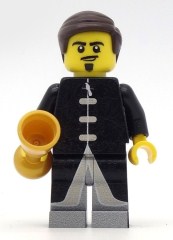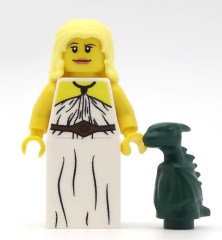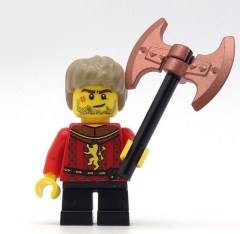 ---
I have to say I'm somewhat surprised by this announcement but I guess it makes sense for LEGO to pursue new intellectual properties if it wishes to appeal to more and more people. I'm guessing that LEGO's brand values have been stretched somewhat, or ripped up altogether, to get these sets produced!
Personally I'm very excited about them. Until this year I had not watched an episode of the series, it completely passed me by. However my daughter and her boyfriend gave me a box set of Blu-rays for Christmas and by mid February I'd watched all 3000 minutes of it. I also read the first book while on holiday earlier this month, so you could say I'm obsessed with it now :)
What do you think? Are you surprised? Excited? What other scenes or characters would you like LEGO to produce in future? I'm a little disappointed that none of the sets contain dragons, given how prevalent they are in other themes, but hopefully the season 7 sets will. As soon as we have more information about them we'll let you know!
The first seven sets will be available exclusively in Westeros from the gift shop in the Great Sept of Baelor in King's Landing from 1st April, then other retailers and shop.LEGO.com in May. Availability north of the wall is likely to be patchy although it's possible that ravens will be able to deliver the smaller sets.
---
Minifig images courtesy minifigs.me where they, and many other GoT figures, can be purchased.
Sponsored content