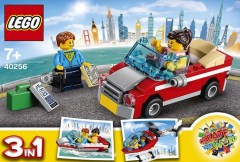 Forum member messy has discovered set 40256 in his local Sainsbury's in Cambridgeshire.
Entitled 'Create the World' it builds three different vehicles and appears to tie in with a trading card promotion starting soon.
---
Numbered in the 40xxx series, a range reserved for promotional sets, so it may well exclusive to Sainsbury's. However, it's not in every branch yet: none in my local in Hedge End, or CapnRex101's up north.
It looks as if there's a whole standee full of them in messy's branch.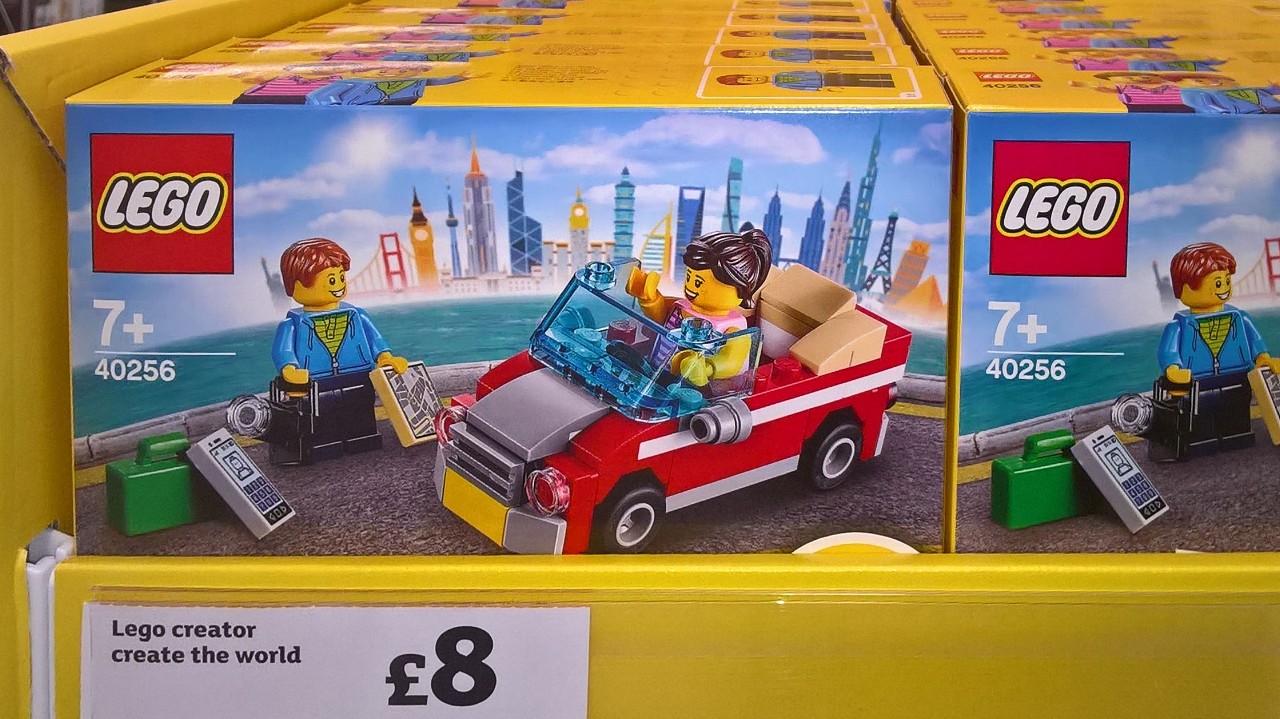 It comes with two minifigures and is a 3-in-1 set that builds a helicopter, car or boat.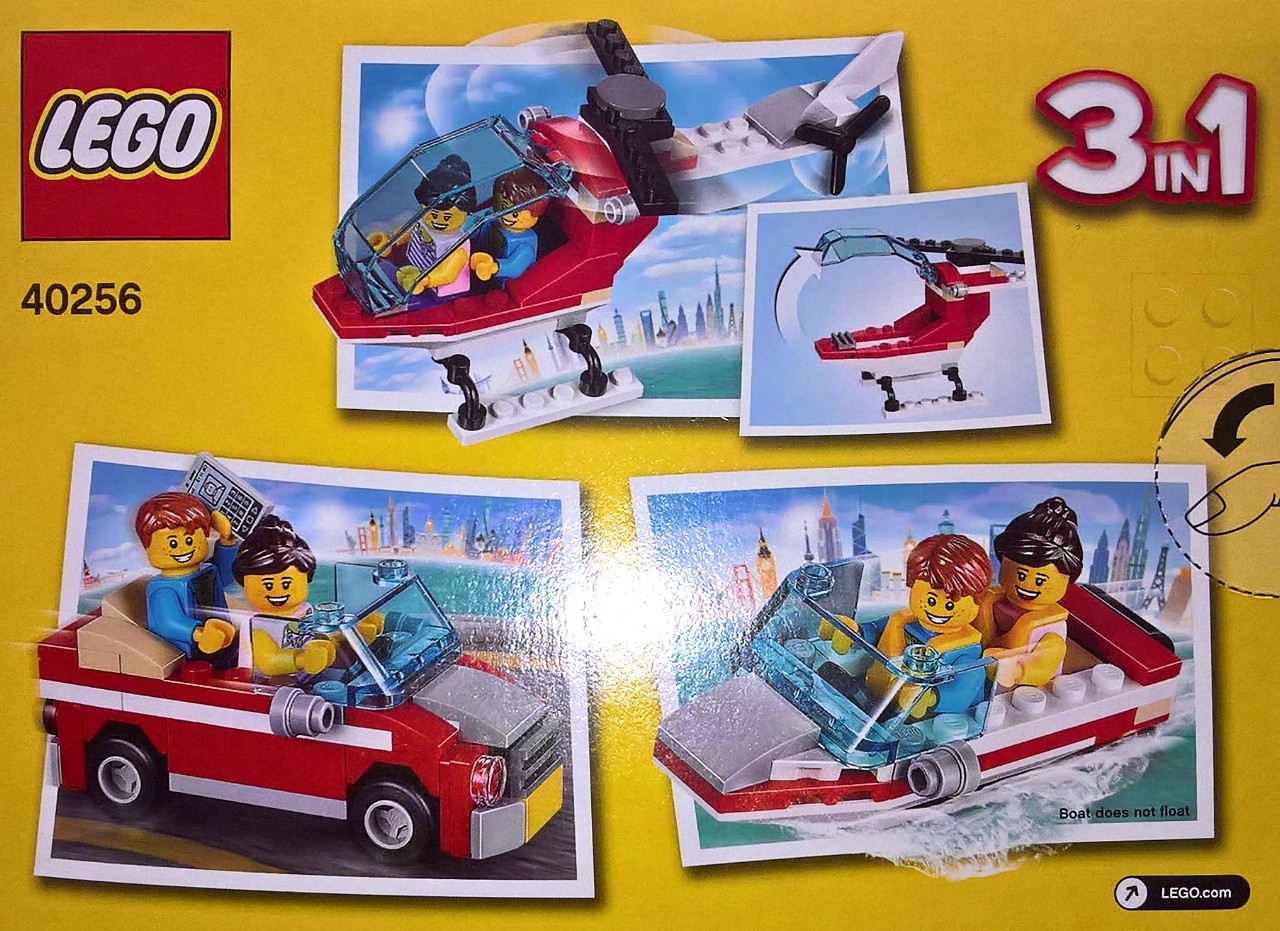 There's also word at HotUKDeals that there's some sort of trading card promotion starting soon entitled 'Create the World' so presumably this ties in with it somehow:
Free Lego Create the World trading cards from Wednesday 3rd May until 16th June.
Spend £10 in supermarket/online and you'll receive a pack of 4 cards
Spend £5 in convenience and you'll receive a pack of 2 cards
There will also be a collectors album available for £2, and a 50p booster pack of 4 cards.
There are a total of 140 cards to collect.
You will receive the cards up to a maximum spend of £150 (15 packs)
Sounds like a good reason to start shopping in Sainsbury's. We'll let you know when more details emerge, of if you find out anything, let us know.