With summer sets showing up in UK stores already we'll be reviewing as many as we can in the coming weeks.
I'll start with 75880 McLaren 720S, which, with its stunning orange livery, looks to be up there with the best Speed Champions sets.
As might be expected there are plenty of stickers. However, 18 is a small number of them compared to some other Speed Champion sets.
Thankfully they are all easy to apply, on either tiles or curved slopes.
Parts wise, with the possible exception of the bag of wheel trims, there are no new parts although several appear here in orange for the first time, such as the 1x1 1/4 circle tile (25269), 1x2 wedge plate (24299 and 24307) and the 1x2 curved slope with cut corner (29119 and 29120)
---
Construction
Construction will hold no surprises to Speed Champions veterans but here are a few pictures anyway:
View image at flickr
View image at flickr
---
The completed model
The designer's desk, complete with drawing board, lamp, model of the vehicle and tea cup, is a great accompaniment to the car that makes a change from the usual racing track accessories.
View image at flickr
The designer wears a McLaren-branded V-neck jumper and a helmet is provided for test-driving the vehicle.
View image at flickr
Before taking a look at the model, here's a photo of the real car for comparison purposes: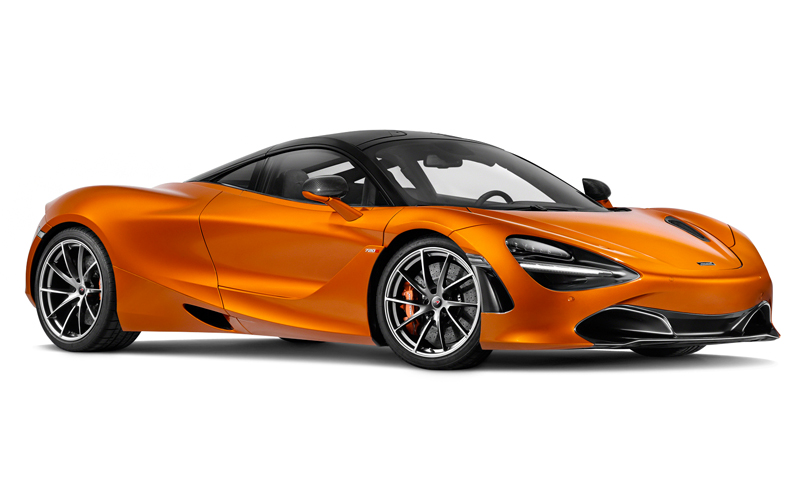 (from Car and Driver)
View image at flickr
The overall likeness have been captured fairly well given the scale of the model.
View image at flickr
As is often the case stickers are used to suggest subtle curves in the bodywork that just can't be rendered in LEGO at this size.
View image at flickr
I'm not entirely convinced by the headlights but I guess a brick-built solution is better than stickers.
View image at flickr
As usual, you can remove the canopy to fit the driver inside. It's not immediately obvious in the picture but the black 2x2 curved slope at the back is mounted on a hinge to subtly change the angle of the curve.
---
Verdict
Overall it's a competent addition to the Speed Champions range but it's nothing special: apart from the colour and the designer's desk, it's pretty much just more of the same.
75880 McLaren 720S concludes the third year of Speed Champions sets. I wonder if we'll see a fourth?View image at flickr