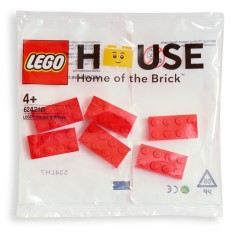 The LEGO House in Billund will be officially opened on the 29th of September but a group of AFOLs, including several Brickset members, were invited to visit as the museum nears completion. 21037 LEGO House was not available but several other exclusive items were and iso3200 has kindly provided photos for the database as well as some information about each one.
624210 LEGO House 6 Bricks is perhaps the most interesting. The polybag simply contains six 2x4 bricks which can be combined in 915,103,776 different ways. You are given a unique card showing one possible combination as you leave the LEGO House so everybody can take home something unique to them. It is estimated that they will have given out every combination after about 3000 years so you have plenty of time to plan your visit!
40295 LEGO House Chef includes an exclusive torso design which features the LEGO House branding on the back. This is given away in the restaurant.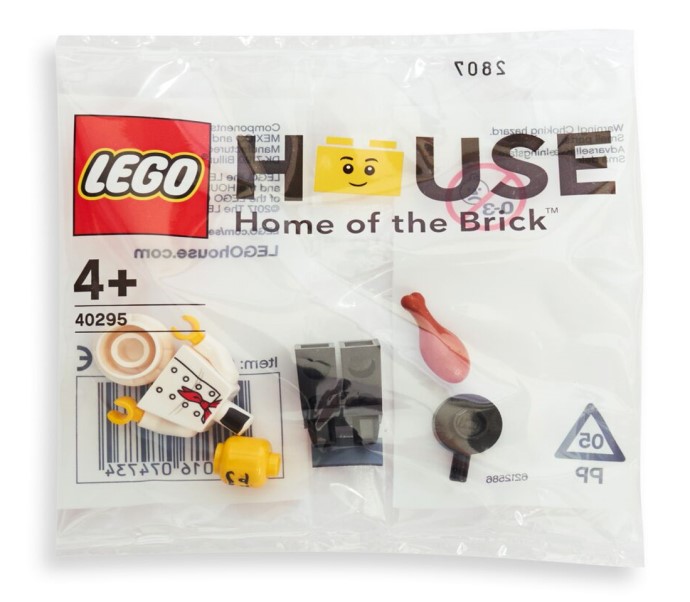 There are two exclusive pick-a-model packs available in the LEGO store at the LEGO House, 3850060 Fish Tank and 3850061 Fish Tank. These relate to one of the exhibits which allows you to digitally design your own fish and watch it appear in a short animation!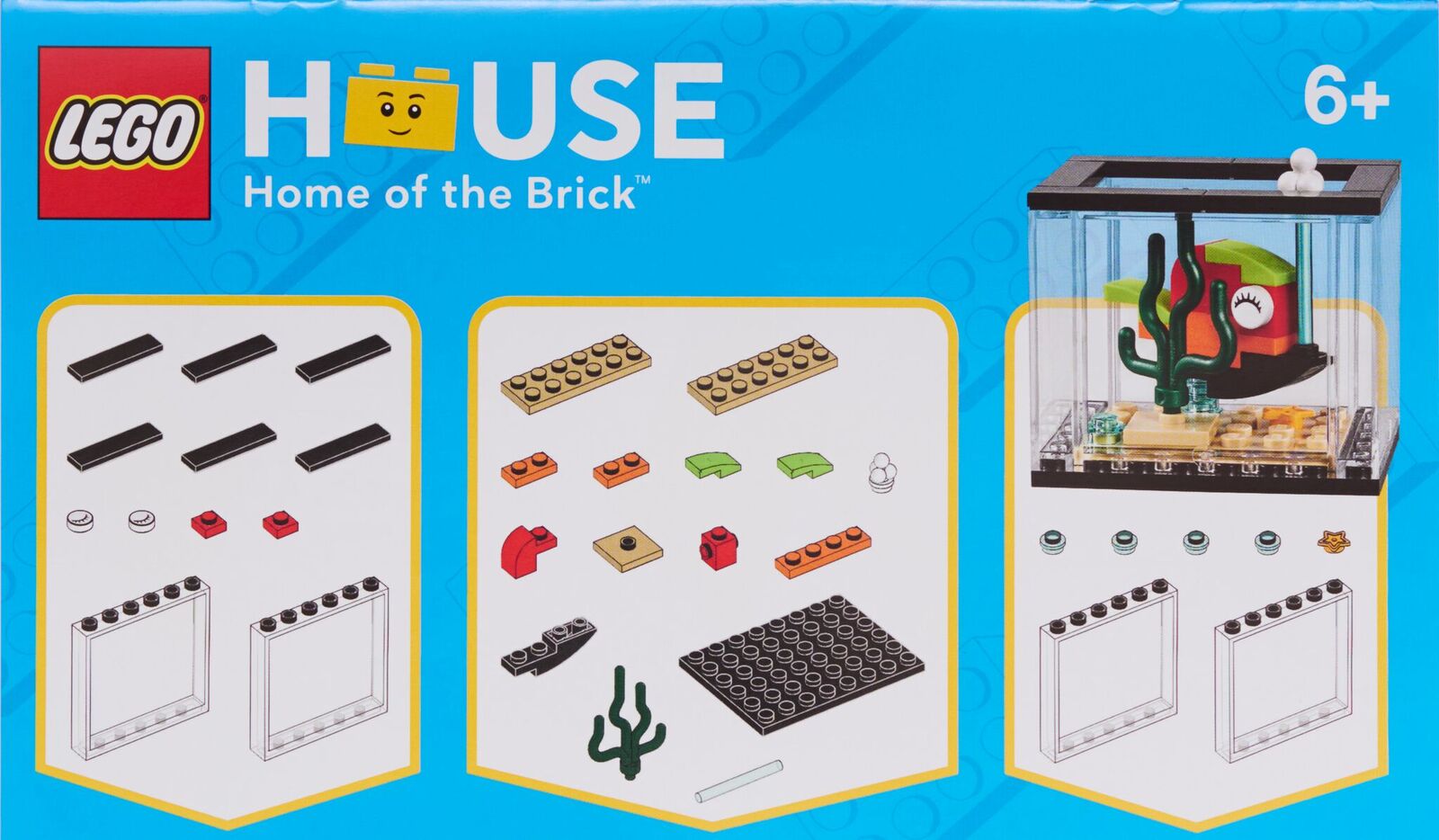 We are hoping to publish a full report from the event within the next couple of weeks. Are you intending to visit the LEGO House in the near future and what are you hoping to see? Let us know in the comments.