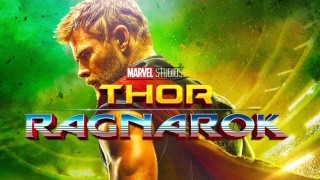 In celebration of the upcoming Thor Ragnarok film and accompanying LEGO sets we want you to produce a short brickfilm featuring Thor for a chance to win a LEGO Super Heroes prize pack consisting of four LEGO MARVEL Super Hero sets and exclusive San Diego Comic-Con LEGO Thor poster.
The only requirement is that it features Thor in one form or another -- it could be custom, brick-built, older minifig, newer minifig or anything -- the rest is up to you, but I'd suggest not making it longer than a couple of minutes.
To enter, upload your video to YouTube and tag it #BricksetThorCompetition by the 31st October.
We'll be judging entries primarily on entertainment value but will also take originality and technical quality into account.
The competition is being sponsored by LEGO, who are providing the prizes.
Good luck! We, and the LEGO Super Heroes marketing team, look forward to seeing what you come up with!
(We are still judging the BrickHeadz competition and hope to reveal the winners mid-October. Apologies for the delay in doing so.)