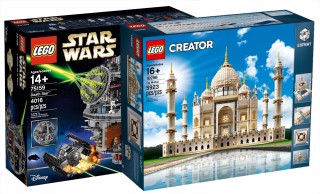 The recent announcement of 10256 Taj Mahal took many LEGO fans completely by surprise and has been the subject of some debate concerning the role of re-released sets within LEGO's future product range. Nevertheless, it seems likely that this will be the first in a series of popular past sets making a return from the vault.
This revelation leaves us to wonder which other sets might be the subject of direct re-releases in future. There is undoubtedly demand for certain products and ranges to be revived as new fans of every age discover LEGO, although not all sets are suitable for such treatment. Today we are going to discuss which past direct-to-consumer sets seem most appropriate for a re-release, based in part upon demand for a given set but also upon its practical feasibility and the potential reaction from LEGO fans.
---
Terms such as 're-release' and 'remake' are often used interchangeably but I think they each confer subtly different meanings. In fact, I like to divide these kinds of sets into three tiers, as described below.
These definitions are subjective to some degree and you may have your own views on what constitutes a re-release as opposed to a remake. Nevertheless, I thought it best to provide my own definitions here in order to avoid confusion as these terms are used throughout the rest of this article.
---
Modular Buildings
Demand for re-releases is frequently dictated by high secondary market prices for retired sets and the Modular Buildings range is particularly subject to this trend. 10182 Café Corner was released in 2007 and was available for about two years before being retired in the Autumn of 2009. The line has since become one of LEGO's most popular with adult fans but many missed out on some of its early sets and wish to complete their collection.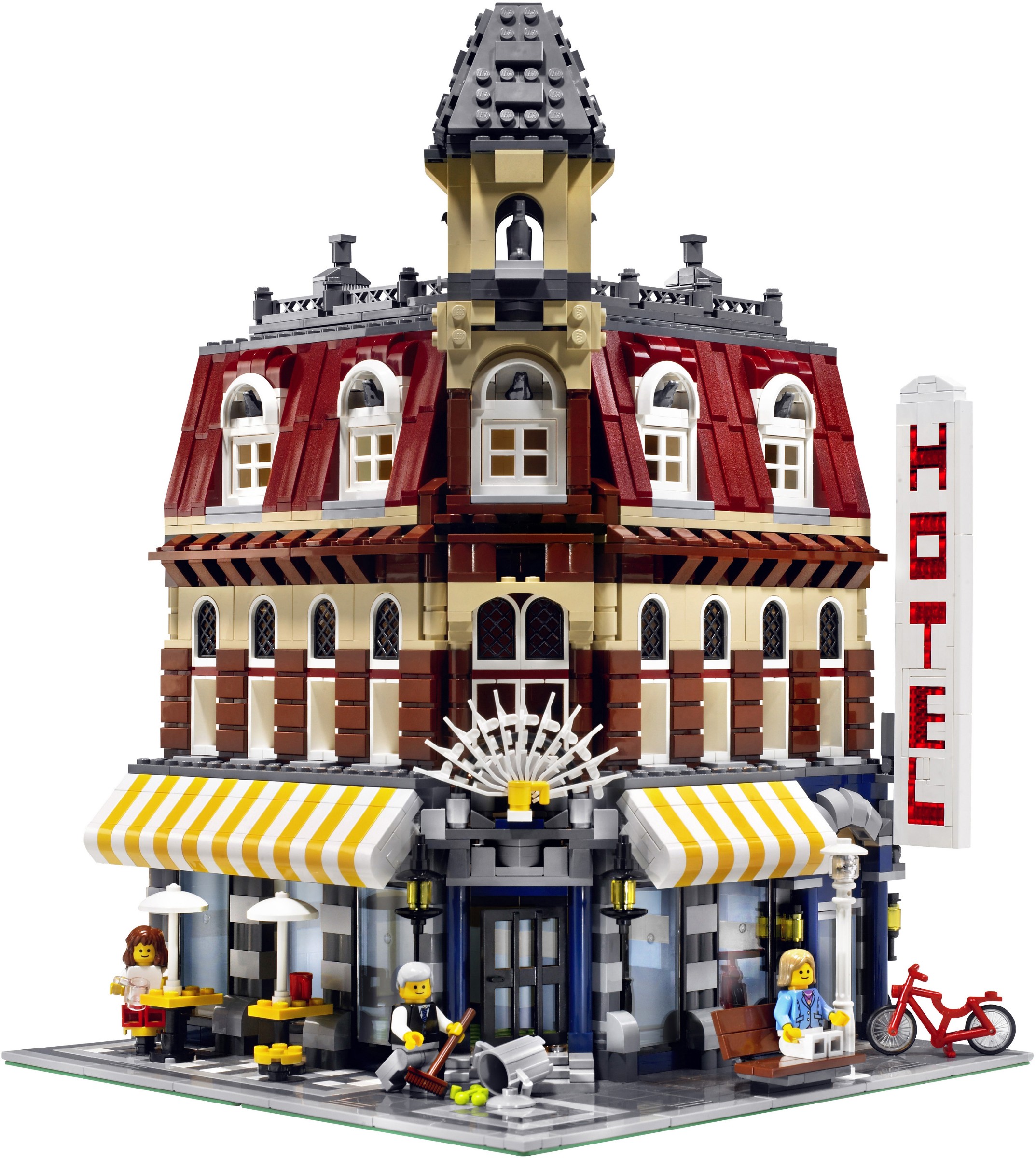 10182 Café Corner therefore seems like the perfect candidate for a direct re-release. However, several of the pieces included are no longer in production or have been supplanted by a newer element which fulfills a similar structural role. Furthermore, the lack of interior detail is disappointing when compared with modern Modular Buildings so a re-released version may be revised to better fit with the rest of the street. In any case, a re-release of 10182 Café Corner seems possible based upon demand alone.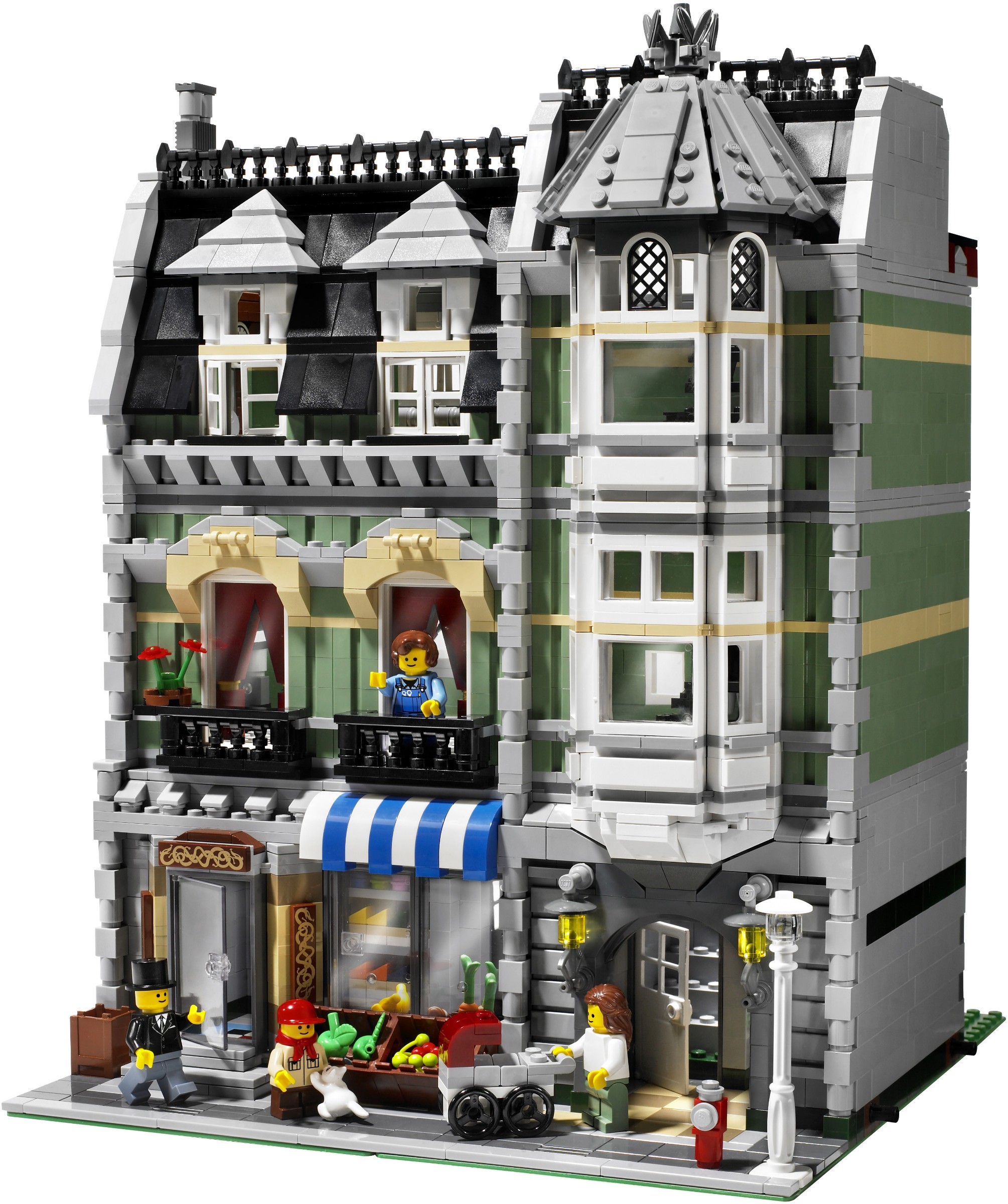 10185 Green Grocer is subject to similar demand but contains far fewer retired elements. The intricacy of the exterior matches that of modern sets and the interior is satisfactory as well, despite being more sparsely furnished than recent Modular Buildings. 10197 Fire Brigade follows a similar trend but was available for longer so is owned by many more current LEGO fans. I would therefore suggest that 10182 Café Corner and 10185 Green Grocer might be re-released within the next few years but that subsequent Modular Buildings will not.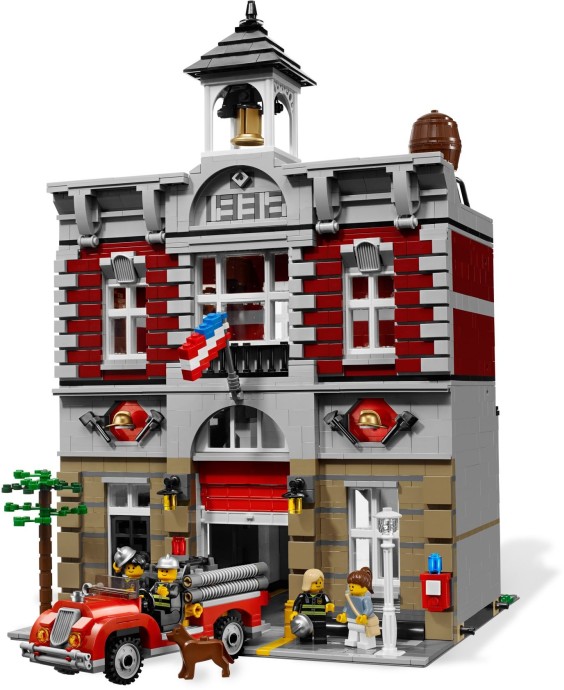 However, comparing demand for 10189 Taj Mahal and some of the older Modular Buildings may not be entirely fair. 10189 Taj Mahal was released in 2008 as part of a loosely connected series of international icons which also included sets such as 10181 Eiffel Tower and 10187 Volkswagen Beetle. The Modular Buildings, on the other hand, form an entirely cohesive series so re-releasing a single set would inevitably prove divisive, much like the announcement of 10249 Winter Toy Shop back in 2015.
---
Ultimate Collector's Series
The Star Wars universe is absolutely packed with iconic vehicles, many of which have been depicted at a large scale in the Ultimate Collector's Series. The T-65 X-wing is perhaps the most popular of these so was released as 7191 X-wing Fighter in 2000, the very first year of the UCS range. Thirteen years passed until 10240 Red Five X-wing Starfighter was announced and this decision was very well received, due not only to the popularity of the X-wing but also the enormous improvement over the original set. Several more Ultimate Collector's Series sets have been remade or re-released since then, with mixed results.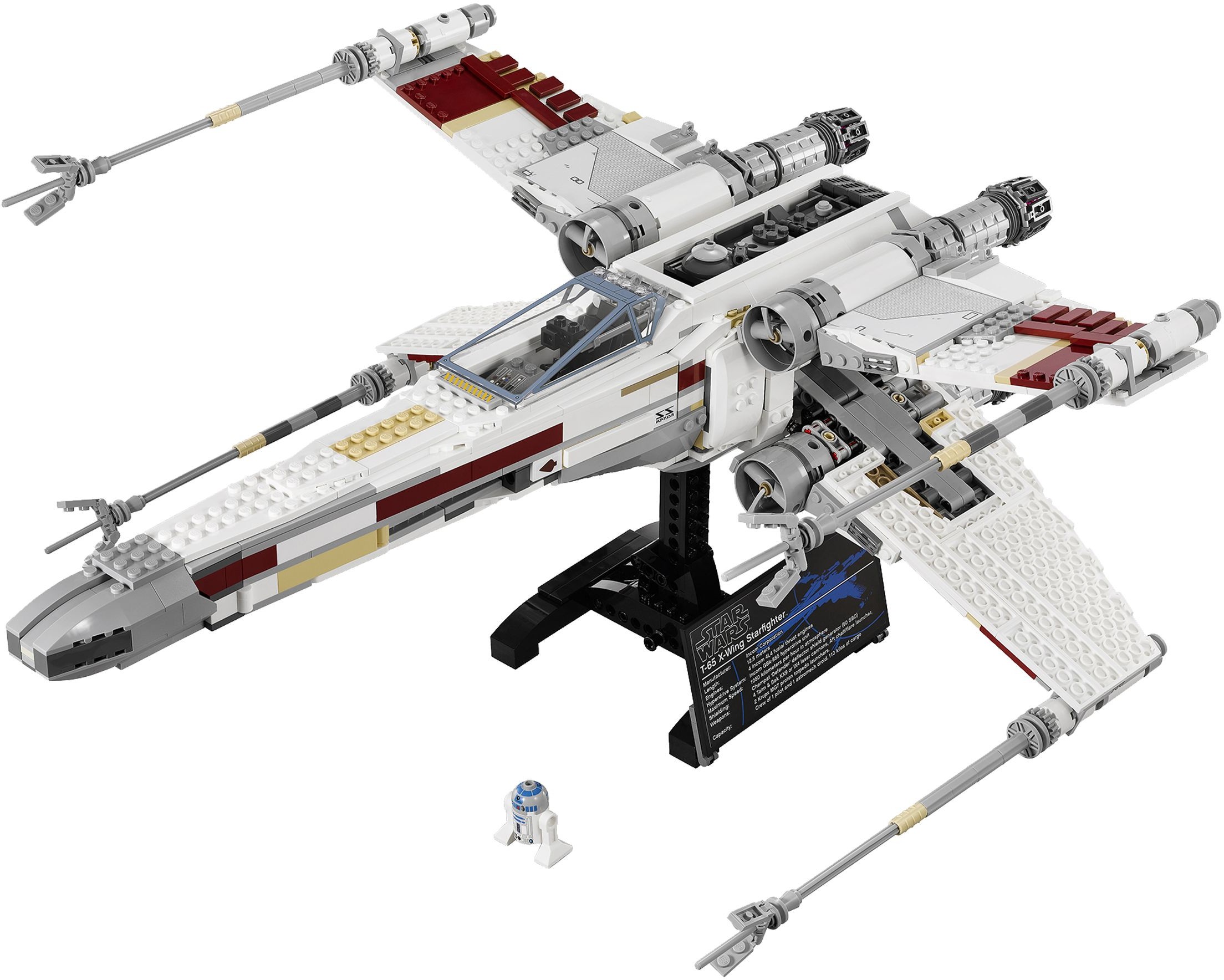 Rumours abound concerning the possible announcement of a UCS Y-wing in 2018, fourteen years after 10134 Y-wing Attack Starfighter was released. That seems sensible given the recent prominence of the Y-wing in Rogue One: A Star Wars Story and the time which has elapsed since 2004. I have no doubt that modern building techniques and elements could be used to greatly improve upon a model which looks brilliant even in its existing form.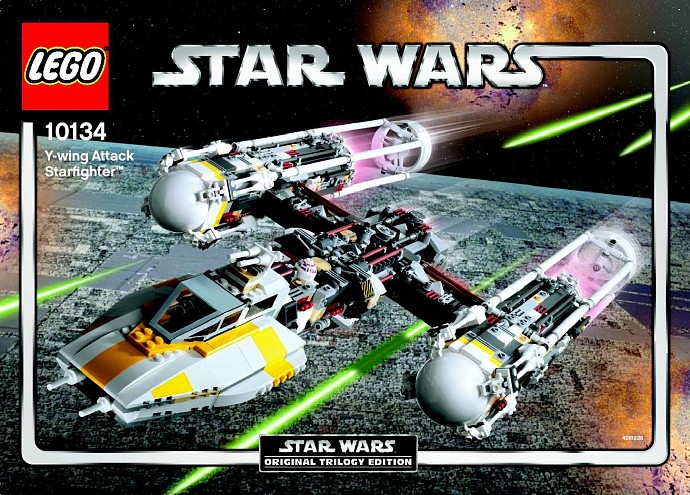 10221 Super Star Destroyer has also been the subject of some discussion recently as rumours swirl about a possible re-release early next year. It is not clear whether this would be a direct re-release or whether certain revisions would be made but in either case it seems premature given that the original set was only retired in 2014. 10030 Imperial Star Destroyer is far more deserving of a remake as the model left stores almost ten years ago and there is a great deal of room for improvement, especially concerning its structural integrity.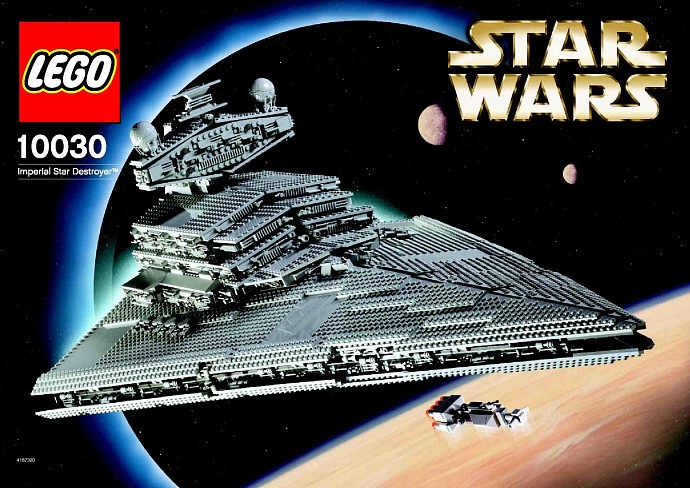 The Tantive IV is the very first vessel seen in Star Wars so holds a special place in the heart of many fans. It is therefore somewhat surprising that the vehicle has only appeared twice at a large scale, in 10019 Rebel Blockade Runner and 10198 Tantive IV, the most recent of which was released in 2009. These would be inappropriate for a direct re-release but a revised version borrowing design features of both models could prove very popular, particularly given the demand for a new Rebel Blockade Runner.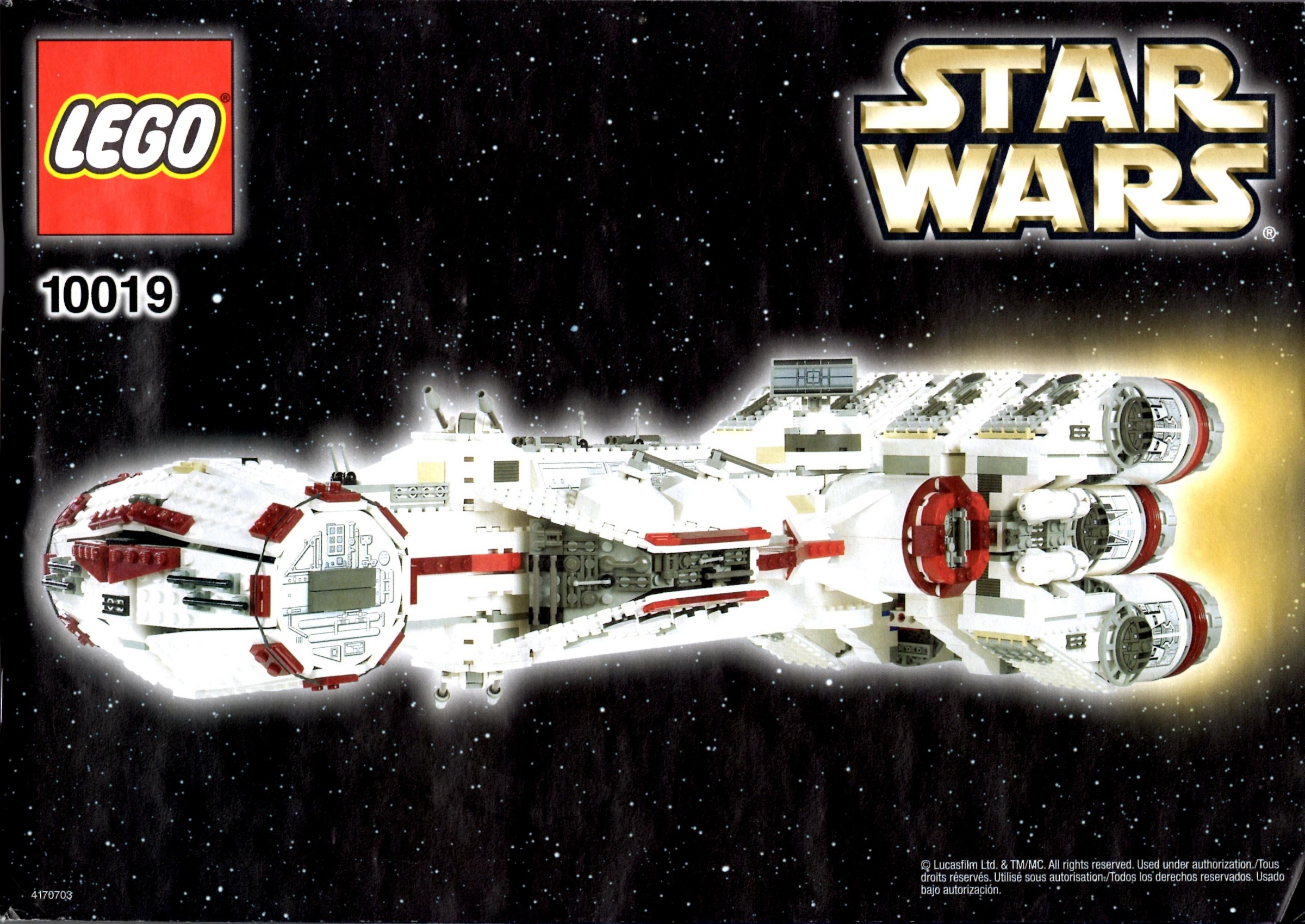 Ultimately, I think almost every Ultimate Collector's Series set is ripe for a remake at some point in the future but I would be sceptical about a direct re-release of any past model, particularly if that set was perceived to be occupying a slot which might have contained something brand new. This phenomenon had an impact upon 75159 Death Star as that announcement received a fairly negative response, due perhaps to an expectation for more significant changes or something entirely fresh. If rumours of 10221 Super Star Destroyer being re-released next year are to be believed then I hope we will still see two new Ultimate Collector Series sets in 2018 as well.
---
Advanced Models
Prior to the introduction of the Creator Expert range, the term 'Advanced Models' was used to describe large direct-to-consumer sets which did not fall under other themes such as Star Wars or Batman. 3450 Statue of Liberty was released in 2000 and could be a suitable candidate for a re-release or a remake as the structure is undoubtedly world famous, arguably even more so than the Taj Mahal. In addition, British icons such as 10253 Big Ben and 10258 London Bus have dominated the Creator Expert line for a couple of years so something different from elsewhere in the world would make a nice change.
10181 Eiffel Tower was released several years after 3450 Statue of Liberty but shares many of the same qualities. It is an architectural icon and is a frequent subject of Bricklink projects by those who missed out on the original set, much like 10189 Taj Mahal, so would be a worthy of a return from the vault in my view. However, both 3450 Statue of Liberty and 10181 Eiffel Tower look rather blocky by the standards of today so I think some alterations may be required. One could make the same argument about 10189 Taj Mahal but I think the potential improvements are less apparent in that case.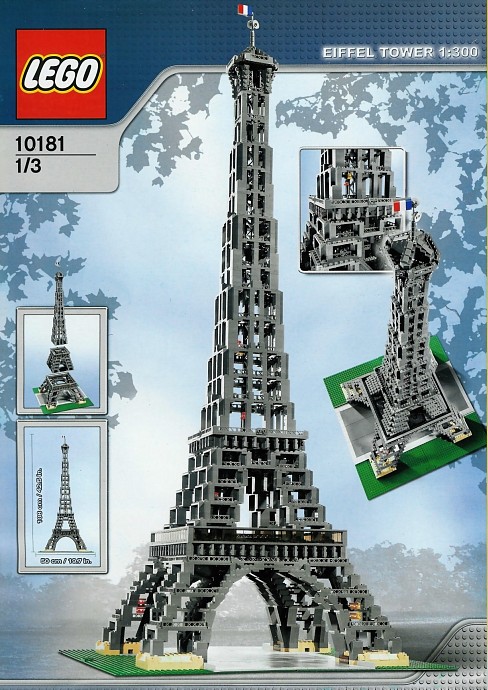 In addition to landmarks, well known aircraft were a popular subject for Advanced Models in the early 2000s. 3451 Sopwith Camel and 10024 Red Baron were released over fifteen years ago and the former made a surprising return in 2012 as 10226 Sopwith Camel. I would love to see a similarly updated model of the Fokker Dr.I but equally satisfying would be a re-release or remake of 10124 Wright Flyer. This set was produced in 2003 and looks superb even now. Unfortunately, the model is notoriously flimsy, much like the original plane, so an updated design would certainly be beneficial.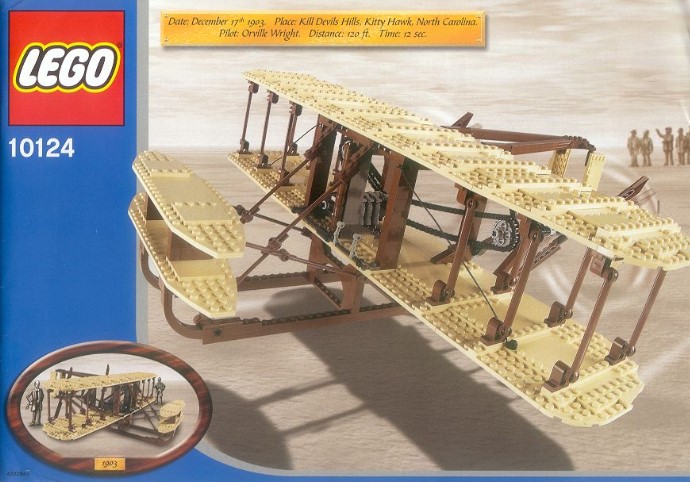 Very few trains have been released over the last decade which is a great shame given their popularity among AFOLs. Both 10194 Emerald Night and 10223 Horizon Express received an overwhelmingly positive response in 2009 and 2013 respectively but I think the older train is particularly deserving of a re-release as it looks just as impressive today as it did when the set was originally announced almost ten years ago.

On the other hand, I think many train fans would be even more delighted to see a brand new set. The absence of such a model in recent years may suggest that LEGO does not believe the demand for a Creator Expert train is sufficient to warrant the creation of a new one but the successful return of 10194 Emerald Night from the vault could provide the spark for an entire series! Personally, I would love to see a Creator Expert train released every year, perhaps alternating between classic and modern locomotives.
---
Do you agree or disagree with my conclusions and which sets, if any, would you most like to see re-released, either directly or with certain revisions? Let us know in the comments.
Sponsored content