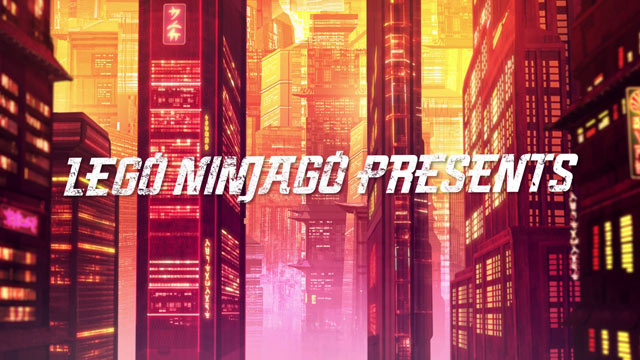 So one afternoon, an email arrives from Brickset HQ asking if I fancy going a top secret mission to Denmark and reporting back. Naturally I gave the most appropriate answer and started packing my bags immediately! As it turned out, there was a twist to the destination. I was expecting to head off to the usual mecca of Billund, but not this time. Copenhagen was the place of choice – most curious.
After signing some paperwork that pledged my soul to TLG it was revealed that I'd be visiting a studio in a secret location to witness a NINJAGO stop motion Brickfilm being made. As I've been a photographer for many years this really piqued my interest in the expedition, and I flew out to Denmark a few days later. Read on to find out more.
A four hour plane delay meant that unfortunately most of the afternoon shoot was over by the time I'd arrived. However, the NINJAGO Team were most accommodating as hosts and were happy to spend time afterwards to show the setups and answer questions.
I first spoke with Søron Mørup, Senior Marketing Manager for NINJAGO who gave a little background.
"It's a long process. It goes back to last Christmas when we first briefed the Creative Team about the new wave of NINJAGO (Sons of Garmadon). Their task is to come up with a concept of how a new campaign is going to work, and how we can bring it to life. Then it evolves from there. Once we have a creative concept we start looking at the elements and marketing angles we can pull and then the idea of this Brickfilm came up.
View image at flickr
We wanted to try something new. I mean we've done a lot of CGI in the past, but this has really been inspired by what we see the fan community do with stop motion – it's incredible – it gives something just very different and unique looking"
Mervyn Ignacio, Senior Creative Manager for NINJAGO continues:
"When we send this out, the end message is 'Continue the chase'. Then we're going to invite fans to create their own chase scenes with these models. When we first saw the models, we just looked at them and thought 'wouldn't it be cool if....'
Usually, in the TV show you let the characters do the talking and there's this whole narrative. So we thought, what if we went old school and go back to stop motion, stripping the story back and creating an epic action scene with our products. There's no dialogue – you don't need it. It's really the idea of letting the models suffice themselves as far as the story goes. That's the thing for the kids, it's not about marketing lingo, it's just about the toys.
View image at flickr
It's basically Ninjas versus Bikers. We're going to have a lot of fast action based scenes and we thought 'how would the Ninjas drive the vehicles?' We visualised how the vehicles were almost extensions of the Ninjas weapons. They're using the bikes as blades or having sword fights while they're inverted in the air. They're having big chase scenes, you know, like in The Fast And The Furious type movies where they're always finding excuses to fight on top of the hood of a moving vehicle. We thought that would be a fun thing to do.
View image at flickr
The Creative team of LEGO NINJAGO led by myself, Tobias Prag as Senior Art Director and Kim Bay Jensen Account Manager, developed the initial storyboard and pitched it to the marketing team, headed by Søren. They loved the idea of creating an Anime inspired action movie Brickfilm to showcase the models in our latest collection. From there, it was a case of finding the right storyteller and putting our toys in their hands.
Fortunately WilFilm, who have worked with NINJAGO for a long time, do the TV show and know the franchise inside out, collaborated with (experienced stop motion) director Tor Fruegaard. When they presented the pitch we felt that Tor understood exactly what we wanted.
From our storyboard, the people in production working with the director, make a hand drawn animation sequence called an Animatics. This shows how the complete film will be from start to finish, so we know how every second is planned out and that when they go in there (to start filming), there is nothing left to chance."
View image at flickr
Mervyn then handed over to WilFilm Producer Morten Stahlhut who showed the Animatics that they had put together. It's basically a video that runs to the exact time of the footage they plan to shoot. It has a temporary soundtrack and shows the flow of the whole film. It also allows them to keep track of the different scenes and frame count as they're not always shot in the correct running order. This Brickfilm is 2 minutes long and runs at 25 frame per second, so a total of 3000 individual photographs have to be taken and sequenced.
The final cut of the stop motion film is confidential until January, but Brickset have been given the go ahead to show the animatics video and some stills for this article to wet your appetite.
Each time a scene is completed, the hand drawn images of the storyboard can be replaced with the newly shot stop motion footage. When Morten played it through I was able to see the first scenes that had been completed, albeit before the edit. Even without the graphic post production and sound effects, the stop motion looked incredibly swish.
As well as the Brickfilm, there was also a partner TV commercial being filmed in the studio next door. This would combine some elements of the Brickfilm plus live action. Tor was directing both films, juggling his time between the two. After viewing the Animatics, it was time to grab my bags and head through to the studio to catch the last part of filming for the day.
---
In the studio
First port of call – an introduction to Aske Garling, one of the NINJAGO designers, (pictured left Søron Mørup, right Aske Garling).
View image at flickr
Before us was a large workbench randomly full of models, parts and minifigs. It was my first glimpse of the new wave of sets complete with some mock up boxes – set number 0000 anyone?
View image at flickr
Aske was of course only too happy to show the new products off and he explained how inspiration had been drawn from Hell's Angel type bikers movies from the 70's and 80's, with some influence from Akira thrown into the mix. There are 6 sets in the new wave, plus some action toys.
Here he is showing Killow's Oni Chopper to Graham from Blocks Magazine, who were also lucky enough to be invited.
View image at flickr
View image at flick5 of the new wave feature bikes of some kind or other ranging from the smallest, standard type in the 70638 Katana V11, to the downright bonkers bladed affair in 70642 Killow vs. Samurai X. You can actually fit a bigfig on this one.
Aske was quite enthusiastic about the Killow bigfig and I can see why. It features some really nice prints for arm tattoos and jacket, plus moulded skulls on his knees.
View image at flickr
A minifig head is used instead of a bigfig head, so hopefully this type of figure will become more commonplace in sets over time as they provide opportunities for customizing.
View image at flickr
Aske previously worked on the Bionicle range, so maybe it's not too surprising to see a nicely designed mech in this set as well.
View image at flickr
Also on the bench was the 70641 Ninja Nightcrawler, in green and gold livery to match Lloyd. I'm into cars more than bikes personally, so this one appealed to me quite a lot.
View image at flickr
It's a futuristic design, looking sporty and sleek with a flip up cockpit hood – while still being instantly recognisable as NINJAGO. Aske showed how they'd fitted a rapid fire stud shooter system on each side which worked really well.
View image at flickr
View image at flickrhttps://www.flickr.com/photos/brickset/23903795217
At this point, Soren's enthusiasm brimmed over and he gave an explanation of the story behind the new wave:
"We're introducing this biker gang who call themselves The Sons of Garmadon, but you don't necessarily meet Garmadon. Obviously though, there's some clues that he's behind this bigger, sinister plan.
View image at flickr
We have these three masks, purple, orange and red. The story goes that when you gather these three masks, you have the ability to resurrect Garmadon, so that's what these bikers are after. The Ninjas and Bikers are fighting over them. The Bikers want to bring Garmadon back, and obviously the Ninjas want to prevent that from happening.
View image at flickr
So it's tricky. We want to speak to those who love the NINJAGO TV show for what it is, and we have to be mindful that we have a bunch of new fans that are coming in via the movie. It's about finding that happy middle ground so it gives something for everybody. That's really what we've been working for."
Soren couldn't resist having a play with 70643 Temple of Resurrection showing off all the points of interest. This, if you like, is the final destination and where the Sons of Garmadon want to get to. It's not big, but is very nice looking with 7 minifigs, and has play features like trap doors and revolving walls.
View image at flickr
Finally, Aske showed off the 70640 S.O.G. Headquarters and the 70638 Katana V11, a small set which has a boat as a centrepiece. Much like the Nightcrawler, it's of a sleek design and matches Kai's colours.
View image at flickr
I haven't gone into too much detail with the sets as these will be covered in various reviews and press releases soon enough, but as you can see, they sure look fabulous in the stills. The new wave can all be seen in the Brickset database.
Back on the subject of the filming, Aske explained how there are 3 sets of everything to work with, plus a fourth one which is glued (the horror of the Kragle gun!).
He also pointed out "The Morgue" where random elements and broken sets are covered and laid to rest.View image at flickr
View image at flickr
Time wise, the difference between the Brickfilm and the TV Commercial (TVC) meant that Aske would be on the TVC for one day, compared with working with another designer for 3 weeks for the Brickfilm.
Aske said, "It's fun being on a movie set like this as you can take some of the same ingenuity we use at work and apply it to the stop motion. Basically my job is to make sure that all of the models look like they are supposed to. We are already working on the next wave back home so it's nice to come back and see these again, though when I look at them I see small bits and pieces that I might have done differently now. It's a good thing that we have a manager who says 'now the model is done' or we'd just keep tweaking."
---
The Animation Tables
Moving over to the shooting areas, there was definitely an atmosphere of concentration. There were two animators, Rasmus and Tobias, working at different tables.
View image at flickr
View image at flickr
Producer Morton stepped in again, who gave some insight in front of the storyboard, which was roughly pinned up on an 8x4' insulation sheet.
"I cut out every shot that goes in the storyboard as we're always changing things around. It's an approximate plan that's never final. We have three weeks of production and here we have the entire storyboard in the right order, so we can look at a shot and see how it fits into the flow, which helps decide how we end a shot and begin the next one.
View image at flickr
Every shot has a number, a location, and a number of frames, as so many things can go wrong when you have all these models. It's 25 frames per second, and because it's an action sequence, we have many short cuts. The importance of the animatic is of course to get the story right, but also to help with the flow. How long should each clip be? Everything you see here with a cross on it has been completed."
Mervyn interjects, "It's been pre-decided what kind of angle we're going to use that brings out that part of the story in the best possible way. We can't try different shots."
Morten continues, "As you can see behind the scenes, it's a mixture of 2D and 3D. Everything is printed – almost! The water that the bridge is standing on is printed. The bridge has a texture that is printed and is just glued on. And where we have movement, we print with motion blur. The tunnel and the road section will have motion blur printed on it."
View image at flickr
Then it was time for Tor, the director to talk about the process. I asked him if stop motion was a speciality of his and how time consuming it must be.
"Oh yeah yeah, totally. Actually me and Tobias and Rasmus have worked on several stop motion projects, but I think this is the first one with all three of us together. Animation in general is time consuming and I think that, you know, the most time consuming part of it is setting up the shot and preparing for it.
View image at flickr
Tobias is on one of the more complicated shots at the moment and it might take him two to three hours to complete, so it's not that long for the shot. But to prepare for it and to plan it and do everything, well, you know (it takes time). We do about 2 shots a day, and right now we're on schedule.
For stop motion you really want to plan a lot, but you can't plan everything because something will happen or something won't do what you want it to do. You start at the first frame and end with the last one, and you can't go back and tweak like you can in 3D animation – so even Tobias here doesn't know how it might work out."
View image at flickr
Tobias told me more. "Some of the things we use have articulated arms that are really good for stop motion because just like the same way we have joints, we have all this control. But the thing with LEGO is, I mean it's great that it has a lot of stuff it can do, but it's not as articulated as a ball and socket joint which are these guys (points to metal rigs), and sometimes a bit can fall off.
View image at flickr
Right now I've got this mask just where I want it, but it's merely hanging on and if I push it it'll drop and I'll have to get this little guy down and up again, and I really want to avoid that. A lot of what I do is just referring to the previous image and then getting an idea of what changes I need to make."
Tor explains, "We have this software that lets Tobias flip between the last frame and what he's doing now so he can line them up perfectly. There is a little keypad with all the shortcuts and a screen so he doesn't have to do very much near the computer.
The fun part of it all is coming up with smalls hacks and ways of how to solve a problem due to the limitations of LEGO. I was worried that LEGO figures would be very stiff, but it's much more fluid and life like than I thought."
View image at flickr
Tobias showed the rigs that he uses. "I found that the minifig hand matches the rig which was a game changer for me (he laughs). I try to be nice to the guys (in post production), but every once in a while I simply can't get the rig in without crossing the model which means they'll have to paint it out – but that's the only way to do it.
View image at flickr
We're always working against gravity – I mean even when you're walking you're suspending gravity just for a bit. So rigging is a very big part of it, figuring out ways of getting in there and getting things flying – especially with Ninjas."
It was fascinating to watch Tobias work for a while. I took a few shots and left him alone – it requires a huge amount of concentration and patience and there's nothing worse than being gawped at while trying to work.
On the other table, Rasmus had encountered the sort of problems that can strike anytime. The main monitor had lost a connection and was blank, and the camera had been knocked which meant that the scene had to be started all over again. He and Tor were trying to get things sorted out but the end of the day was approaching, so this would have be a job for tomorrow. That's a lot of work down the drain – but handled like a pair of true professionals.
View image at flickr
---
The TVC Studio
Time to move on to the next part of the tour, and through to a massive hangar where the live shoot was going to take place. In the centre of the mostly empty room was a long set that had been built. This was a road and tunnel section for the Nightcrawler to drive through. It's completely open along one side so that the camera can be placed wherever it's needed, and it sits on a bed of rollers – I'll explain more about that in the Day 2 article.
View image at flickr
All the last minute preparation for tomorrow was being done by a couple of studio technicians. They were checking everything was as it should be. First, why not have a drive?
View image at flickr
Then smoke is set off some light readings are taken.
View image at flickr
The smoke definitely adds drama and helps to diffuse the light
View image at flickr
View image at flickr
The overhead lights are checked for the right effect.
View image at flickr
Tor has a drive too – I'm sure everyone simply wanted a go... I mean all the right ingredients are there – fast car, long tunnel, what's not to like? I know if I'd questioned him there'd be a perfectly logical and technical reason for having a sneaky push, but to a casual observer taking snapshots it looked a little comical.
The day had pretty much come to a close by now – a shame as it seemed like there had been so much to cram in to less than half the time originally allowed for. However, the hospitality of the team extended above and beyond - resulting in some socialising afterwards where there was more time to chat. To be honest I'm more of a listener than a talker though!
View image at flickr
Back in my accommodation that night, I looked ay my scrawny hand written notes and pictures and couldn't help feeling there was a bit more to this story. I'd come all the way to Copenhagen and didn't have to fly back until 4 the next day and that got me thinking... so I fired off an email to my hosts and by the next morning I'd received an invite back to the studio with typical Danish laid-back attitude and friendliness – brilliant.
For more on the Brickfilm studio visit, be sure to check back tomorrow to read about Day 2. There's some coverage of the TVC shoot and a couple of short interviews with Aske and Rasmus for good measure.
Sponsored content