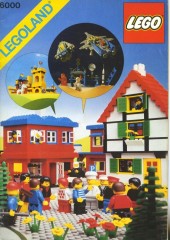 Our document library has received a boost this week thanks to Brickset member Xiaolong (Andy) who has provided us with scans of many of the Ideas books that were published in the 1970s and 1980s.
They were a regular fixture in LEGO's product lineup and provided a wealth of ideas and inspiration, and I suspect that flicking through them again will being back fond memories for many of you.
You'll find them all in the library, where you can view them using our fancy viewer, or download as PDFs.
Thanks to Andy for taking the time to scan them: if you have printed material that's missing from our library that you'd like to scan and share then do get in touch.
Sponsored content