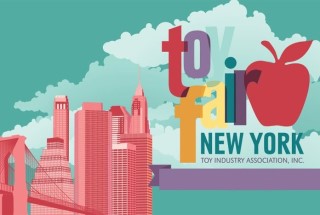 This year's toy fair season is nearly upon us and usually it provides our first opportunity to see the summer releases. However this year we will be disappointed.
LEGO does not have a stand at all at the London Toy Fair (23-25 Jan)
Severe reporting and photography restrictions will be in place at Nuremberg (31 Jan - 4 Feb) and while some fan sites are attending, including our friends over at Promobricks, we are not anticipating that anything interesting will be revealed.
LEGO will not be exhibiting the summer releases at the New York toy fair (17-20 Feb). Those that are attending the preview party have been told "only products launching the first half of 2018 will be in the LEGO booth this year at Toy Fair. We will not be showing any products launching June or later"
The only reason I can think for this change is to prevent the likes of Lepin getting a head start on producing copies, but it does all seem a bit draconian and unnecessary.
We will therefore have to continue to scour the darker recesses of the web for illicit images of the new sets, and wait a little longer for official images....