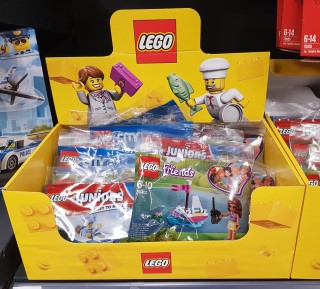 It's unusual for regular retailers to stock polybags in the UK so it makes a welcome change to see that five of the latest releases are currently available in branches of Tesco. They are:
You'll find them in a yellow box containing an assortment, but they probably won't last long, or be restocked. They are a little steep at £4 but hardcore polybag collectors won't baulk at that price.
Expect a review of the cute doggy in the next few days.
Thanks to spicypig and others for the news.
Sponsored content